College campuses can get pretty dull over long breaks. Most students prefer to go home for the holidays, but this can create some logistical challenges. College storage is a smart solution for students who prefer not to haul their belongings home for the winter break. If you'll be switching dorm rooms after the break, you're in off-campus housing and plan to sublet, or your dorm is being renovated over the break, consider renting a storage unit in Capitola.
Sell some books.
There are likely a few books you'll keep from this past semester's classes, but you probably don't need to lug all of those heavy books into your storage rental. Plus, selling them back to the campus bookstore or to an online textbook hub will give you a little extra cash for books for the next semester.
Store electronics carefully.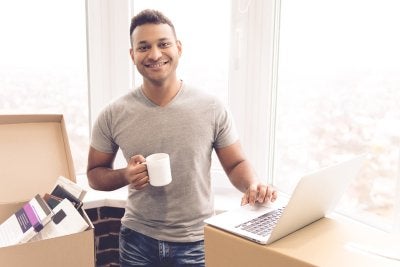 College storage units are an excellent way to keep your expensive electronics safe over the winter break. Even if you don't plan to switch dorm rooms or sublet your off-campus apartment, it's worth taking the extra precaution of storing electronics at a secure, off-campus location. Get some bubble wrap for your computer, monitor, printer, and music system to protect these items. Place these, along with all electrical cords, into a sturdy plastic bin before storing it.
Keep clothes safe from moisture.
Always launder your clothes before storing them. Make sure they are completely dry, and then wrap each item in acid-free tissue paper. Stack the clothing in plastic storage bins. You could add some mothballs to keep insects away, but some people prefer all-natural cedar.
Clean out your mini-fridge.
If you're renting a mini-fridge with a two-semester rental agreement, it will need to be stored over the winter holidays. Unplug and defrost the fridge, and scrub it thoroughly. Remember to scrub the microwave, if you have a combination fridge/microwave unit. Slip a tray or towel underneath the entire unit, and leave the door open overnight. The next day, dump out any accumulated water underneath, and wipe down the unit to ensure it's dry. Use heavy-duty tape to stick the coiled cord on the back of the unit. When you get the fridge to the storage unit, store it with the door open to allow air to circulate.

Clutter leads to stress for many people, and both can build up quickly and affect your mindset. If you're the type of person who needs a clean space to think clearly, then you need a plan for getting rid of the clutter. College storage in Santa Cruz, CA offers an excellent solution to this problem, and college storage units are a popular commodity. Additionally, you can identify belongings that you don't use frequently and give them away to friends or to charity. Continue reading for your how-to guide on decluttering your home.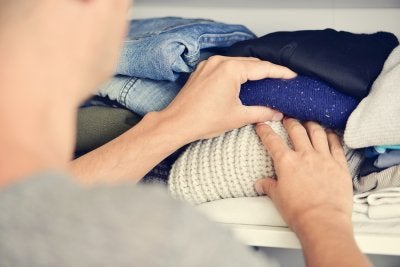 Use a College Storage Unit
A college storage unit might be a lifesaver for confused students and concerned parents alike. When a young adult moves out of the house to go to college, he or she will typically come back in between semesters and during breaks. If bringing everything back to the nest isn't a viable idea, college storage is. A college student who doesn't commute to school will probably live in different dorm buildings or apartments throughout his or her college career. If college is far away from home, you can use a college storage unit to keep furniture, textbooks, and other belongings close to school instead of taking up space at home.
Give Things to Your Friends
You and your friends probably have similar tastes, at least in some areas. When you realize that you have too many throw pillows, an extra loveseat, or a centerpiece that's too big for your table, consider giving them to your friends. This frees up some space in your house or apartment while still keeping the things you like "in the family." Plus, your friends will be grateful that you thought of them and it can even strengthen your relationship.
Donate to Charity
An even more altruistic alternative to giving things away to your friends is donating to a local charity. There are countless types of charities out there, and there's a good chance you'll find one that is looking for some of the things you're getting rid of.

A storage unit in Santa Cruz, CA presents the perfect way to keep your seasonal decorations safe when it's time to take them down. Decorations tend to be fragile, so you need to make a plan so they're still in one piece when you go back to get them. Watch this video and try these tips to store holiday decorations.
Decorations might be the best part of the holidays, but they have to come down sometime. The trick to preserving their condition is in the packing, and all you need is a few household items to keep everything safe. Wrap small strands of holiday lights around a hanger, and use a piece of cardboard for longer strands or heavier lights. Cut an empty toilet paper roll to use as a holder for your wrapping paper, and attach a hanger to your wreaths for easy storage.

Packing up your belongings the right way helps keep them safe during the move, and it's also useful when it comes to pest prevention. You don't want to return to the storage unit in Capitola, CA to find bugs in your boxes, so you need to know what to do and what to look for. Wash your clothes before you pack them, whether you're moving them to a storage unit or to a new home. Pack using only the best packing materials so you can close bugs out, and inspect your belongings before you put them away. If you want to pack to prevent pests, read ahead.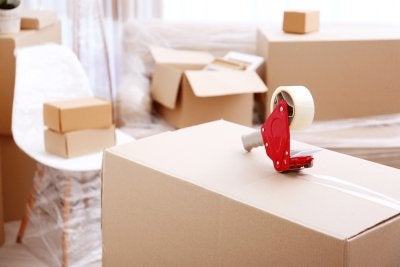 Wash Your Clothes
Certain types of pests like to feed on fabric, which makes your clothing a target for their meals. You might already have small bugs like moths and silverfish in your clothing as it hangs in your closet, but an infestation can occur if you pack them away with your garments. Wash all of your clothing in hot water before you pack, so you can kill the bugs and avoid an infestation while your belongings wait in your storage unit.
Use the Right Materials
Sometimes people end up dealing with pest problems because they failed to use the right packing materials. As cheap and convenient as it might be to take empty boxes from a department or grocery store, there are a few problems with this tactic. First, the boxes might not be sturdy enough, and your belongings could break if they bottom out. Secondly, they might contain bugs that you didn't notice. You don't want to return to your storage unit to find pests waiting, so use clean boxes that are designed for moving.
Look Before You Leave
Knowing how to identify a pest problem gives you a leg up when packing to prevent one. Inspect everything before you put it away, especially your bedding. Look for blood spots in your sheets, blankets, pillowcases, and the seams of your mattress. If you find any, you might have bed bugs. Call a pest control professional and wash all of your bedding in hot water.

A moving checklist is an important component during the moving process. A checklist will have the steps you need to ensure a quick and efficient move. These steps will include purging unwanted belongings, renting a storage unit, and purchasing labeling and packing supplies. Your checklist should also have important phone numbers attached, such as your storage rental company in Santa Cruz, CA. Let's take a closer look at the steps that should be on your moving checklist.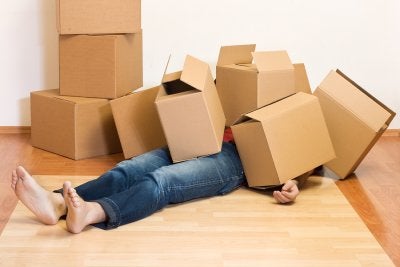 Purge Old Items
Sorting and purging your clothing, furniture, and belongings should be one of the first steps on your moving checklist. This step is important to prevent you from needlessly moving items that are broken, outdated, or unwanted. Keep the purging step manageable by sorting room by room and creating different piles for items you wish to keep, sell, and throw away.
Rent a Storage Unit
There are many reasons to rent a storage unit during the moving process. You may be downsizing to a small apartment or rental house before moving to a larger home. You may have a child move out and require a student storage unit. You can also use a storage unit to hold certain items that you are reluctant to part with. No matter the reason, take the time to rent a unit and check it off your moving checklist.
Purchase Labeling Supplies
Labeling supplies will be one of your best aids during the moving process. Use multicolored markers to categorize boxes for different areas. You can also use painter's tape, highlighters, and colored label stickers to help distinguish all of your moving boxes. Put the color and the number of boxes for each location on your checklist, so you can check off items as they are unloaded.
Organize Moving Boxes
Prior to loading boxes into a moving truck or storage unit, take the time to organize them by size and importance. The most important items—such as valuables or toiletries—should be loaded into a truck or storage rental at the end. This task will help you easily access your items right away.

Moving to a new house can be a stressful experience, but there are many tips and tricks that can keep your move as stress-free and efficient as possible. Packing boxes early on, labeling, and using temporary storage in Capitola, CA are going to be essential steps to an easy move. Watch the attached video for some helpful tips.
The first step to an easy move is to start packing nonessentials right away. Use temporary storage for these items—such as holiday decorations, artwork, and heirloom dishware—so they will be out of the way and packed well ahead of the move. Take the time to label every box as it is packed. Use a color-coded labeling system to keep track of which room each box belongs to. A few days before the move date, pack a box of essentials that you will need in the days after moving.

When your kids grow up and head off to college , you and your spouse may be left with empty bedrooms and a house that suddenly feels too large. One great way to take control of your space is to consider downsizing into a smaller home. A storage unit in Capitola will provide you with the space that you need to store your belongings once you have downsized into a smaller property.
A storage rental company can provide you with several options when you downsize. During the moving process, renting temporary storage is a great way to keep your belongings secure and out of the way while you transition into your new home. Your kids may also appreciate having access to a student storage unit, which will allow them to store their items during summer vacation and other school breaks. Your storage unit team will work with you to help you find the right solution for your future move.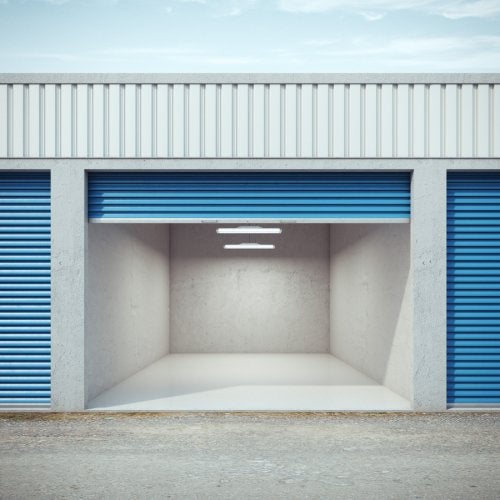 Before you start transporting your belongings into a storage unit, you will need to make sure that your boxes are properly packed and organized . To reduce your stress in the days leading up to your move into self-storage, you may want to create a detailed packing plan. A company that offers storage rental near Capitola can also provide you with boxes, tape, and other supplies that you will need to pack your items. Here are some simple hacks to keep in mind as you prepare your items for storage: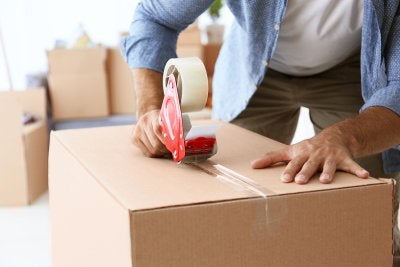 Create a Labeling System
After you have moved all your boxes into storage, you may quickly forget where you have placed certain belongings. To avoid confusion during and after your move, it is a great idea to create a labeling system to use on your boxes as they are being packed. Colored tape, for example, can be used to clearly identify the contents of certain boxes. You may also want to list the general contents of a box on its exterior label.
Use Sheets and Towels As Packing Materials
To save space while you are packing household goods, you may want to consider using your extra sheets and towels to protect more fragile items. Your linens can be securely wrapped around vases, lamps, and other breakable belongings to provide them with an extra layer of protection. As a bonus, using towels as packing materials will eliminate the need to purchase bubble wrap or packing peanuts.
Avoid Overfilling Your Boxes
During the packing process, it may be tempting to cram as much stuff as possible into a single box. If you pack your boxes to the point where they are bulging or overflowing, however, you will have a much more difficult time arranging them in your storage unit. As a general rule of thumb, you should always leave a few inches of space at the very top of each box that you pack.

Self-storage is an incredibly convenient service that can help you free up much needed storage space in your home or office. When you are considering renting a storage unit near Santa Cruz , it is important to separate the myths from the facts about these types of facilities. Your storage unit professionals will be there to answer any questions that you might have about what to expect from your experience with placing your items into storage. Let's debunk some of the most popular myths concerning storage facilities.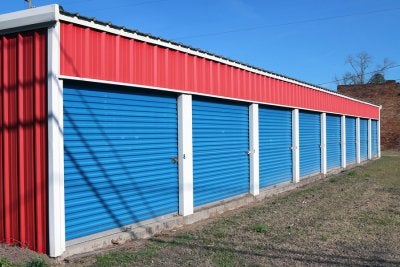 Myth: Storage units offer temporary solutions.
A common myth about self-storage is that this type of service is mainly designed for people who are in times of transitions. While temporary storage can provide you with necessary space during a big move, you can also benefit from long-term solutions that are offered by your facility. A long-term storage unit can allow you to hang on to outdoor equipment, important paperwork, and other bulky items that would otherwise be cluttering up your home.
Myth: Storage is too expensive.
You will be pleased to learn that self-storage is an affordable option that can be appropriate for people of many different incomes. When you decide that you are in need of storage, you can contact your local facility to learn about their rates and specials. Without a long-term contract, you will also be free to cancel your storage unit rental and stop your monthly fees at any time.
Myth: Storage units are hard to access.
When you place your belongings into storage, there may be certain items that you will want to be able to access at a moment's notice. A quality storage unit facility will provide you with access to your unit during many hours of the day. With keypad security access, you will be able to easily unlock and open up your storage unit when needed. Your storage unit professionals will provide you with convenient services throughout your storage rental experience.

Whether you're trying to clear up some space in your house or you're moving back from college, a storage unit in Santa Cruz, CA, can help you out. If you want to have the best experience possible, it's a good idea to look around and find a storage facility that you can trust . Think about the location of your storage unit compared to where you are and where you will be, how easy it is to access your things, and whether or not your stuff will be safe. Continue reading for more on what to look for.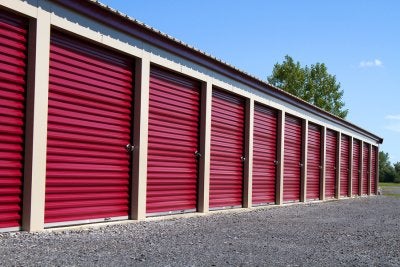 Convenient Location
If you're moving to a new location but you plan on coming back, a storage unit can keep your things safe in the meantime. The same applies when you're clearing up clutter in your house and you need a place to keep your belongings. When you choose a storage facility, choose one that is in a logical location for your needs. Pick a storage unit that's close to your school if you're moving back home for the summer, and choose one near your home if you're getting rid of clutter.
Accessible Units
A storage unit wouldn't be a great solution if you had limited access to your belongings. That's why you should find a storage facility that has convenient hours that work for your schedule. Look through different storage facilities' websites to get an idea of how easy it will be to get to your things before you make a decision so that you're never left stranded when you need something important.
Secured Storage
Coming back to your storage unit to find that someone has ransacked your things is not a good feeling, but with the right storage rental, you won't have to worry about it. Different storage facilities will take different measures to protect your belongings. You should look for one that's gated in so that potential thieves and vandals can't get to your things. In this day and age, electronic keypad access is a useful security measure that keeps criminals out while still allowing you to get to your things.