The beauty of a storage unit in Capitola, CA is that you can use it to store just about anything you want. From seasonal decorations that would otherwise clutter up your living space to valuable family heirlooms that you don't have room for but don't want to lose, you can keep your belongings safe until you want to come back to them. At JD Mini Storage , we want the best for our customers. That means that we do our best to keep our premises safe and your belongings protected. Read on and take a look at JD Mini Storage's security measures.
The point of using a storage unit is to keep your belongings safe when you don't have room for them in your house or apartment. When you rent a unit from JD Mini Storage, you will get a personal access code that lets you get through the gate. Without the access code, you can't pass through the gate, and this does a good job of keeping potential thieves and vandals away from your unit. You can also count on the presence of at least one manager onsite at every hour of the day for further protection.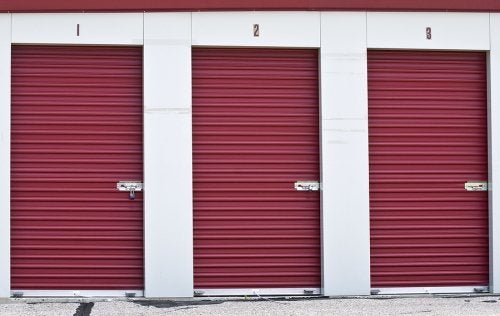 Self-storage is an incredibly convenient service that can help you free up much needed storage space in your home or office. When you are considering renting a storage unit near Santa Cruz , it is important to separate the myths from the facts about these types of facilities. Your storage unit professionals will be there to answer any questions that you might have about what to expect from your experience with placing your items into storage. Let's debunk some of the most popular myths concerning storage facilities.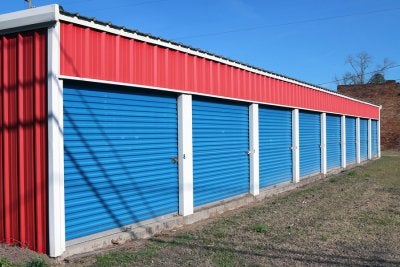 Myth: Storage units offer temporary solutions.
A common myth about self-storage is that this type of service is mainly designed for people who are in times of transitions. While temporary storage can provide you with necessary space during a big move, you can also benefit from long-term solutions that are offered by your facility. A long-term storage unit can allow you to hang on to outdoor equipment, important paperwork, and other bulky items that would otherwise be cluttering up your home.
Myth: Storage is too expensive.
You will be pleased to learn that self-storage is an affordable option that can be appropriate for people of many different incomes. When you decide that you are in need of storage, you can contact your local facility to learn about their rates and specials. Without a long-term contract, you will also be free to cancel your storage unit rental and stop your monthly fees at any time.
Myth: Storage units are hard to access.
When you place your belongings into storage, there may be certain items that you will want to be able to access at a moment's notice. A quality storage unit facility will provide you with access to your unit during many hours of the day. With keypad security access, you will be able to easily unlock and open up your storage unit when needed. Your storage unit professionals will provide you with convenient services throughout your storage rental experience.

Money tends to be scarce when you're in college, as well as after you graduate. This is why it's a good idea to save money wherever you can. If you want to save money on a storage unit in Santa Cruz, CA, consider sharing one with your roommate. As long as you follow a few simple steps , you should be able to successfully store your things and save money while doing so. Keep reading if you'd like to pick up a couple of useful tips for sharing a storage unit with a roommate.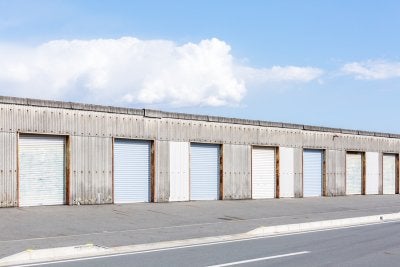 Color Code Your Boxes
Sharing a living space has its perks, but it has its drawbacks too. When you live in close quarters and you share your things, it's easy for belongings to get mixed up. The good news is that it's also easy to prevent this from happening in your storage space. Before you bring your boxes to the storage rental, it's a good idea to color-code them. When your stuff is coded by color, you won't spend too much time wondering whose boxes are whose. Moving boxes tend to look similar, so this can be a helpful trick to use in the storage unit.
Attach Lists of Contents
Even if you can distinguish between your boxes, things tend to get complicated when you're rummaging through your things together while you're in the storage unit. You can make sure everything ends up back where it belongs by attaching a list of contents to each of your boxes. Before you close the box back up, make sure that everything on your list of contents has made it back inside.
Get More Roommates Involved
Many college students share storage units in order to save money, and many of these students have multiple roommates. If you're used to keeping your things with the same couple of people, consider splitting a storage unit between more than two people. This can save everyone money, but you should make sure that it doesn't get messy having the storage unit in one person's name. As long as everyone communicates, however, it can be a great idea.

A storage unit in Santa Cruz, CA , can be a lifesaver, especially for college students. You can use it to store your seasonal belongings, furniture, or anything else you might need in the future but have no space for at the present. You should realize, however, that not everything you own can or should be sent to the storage unit. There are some items that might not fare well in temporary storage, so it is important to identify what they are before it's too late. Take a look ahead for some examples of surprising things that you shouldn't pack away in your storage unit.
If you come across a great deal on scented candles and decide to stock up, don't plan on leaving your stockpile in a storage unit. Anything that smells too strongly can attract insects and rodents, which is a problem that you will not want to have to deal with. For the same reason, you should never keep food in your storage unit. You should also make sure you don't store anything while it's moist or damp, as this moisture can quickly lead to a mold problem and ruin the items in its vicinity.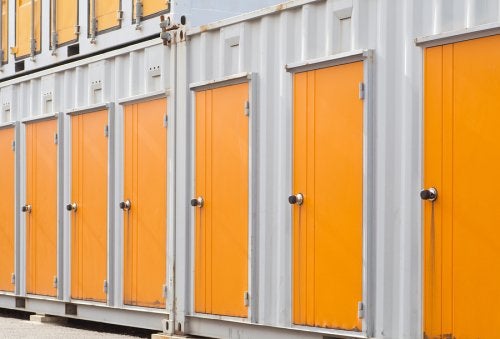 Going away to college is exciting, but you need to have a plan for where you'll store your things . If you are planning on going far away from home for your education, it can help to have a storage unit in Capitola, CA. College students tend to move quite a few times during their time on—and off—campus, and having storage options can be incredibly helpful. The summer can be especially tricky for college kids, so it's usually a good idea to plan in advance. Here's how students can solve summer storage problems with a temporary storage unit.
When you ship off for your freshman year in college, you'll probably bring quite a bit of luggage with you. Although the sofa that you and your roommates have come to know and love is dear to your heart, it might not have a place at your parents' house. In this case, a storage unit can be an excellent alternative. When you need a place for your furniture over the summer, your storage unit will be there. If you're wondering what you can do with your college things over the summer, a storage unit may be the way to go.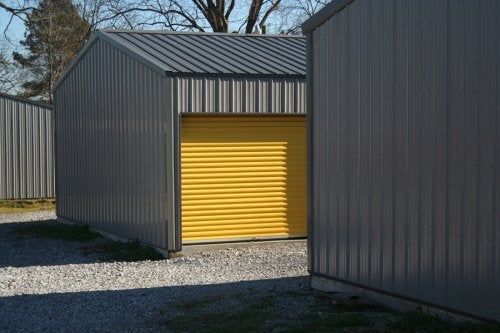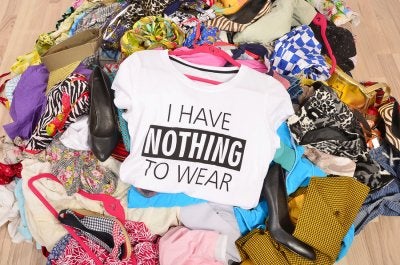 Clutter can be a significant stressor in your life, but it's easy enough to keep yours to a minimum as long as you stick to a system. Temporary storage in Capitola, CA might be just what you need to clear out some of the space in your home. You can store your holiday decorations until the season comes back around, keep your educational books safe in between semesters, and free up some room in your closet by storing your winter clothes. Take a look ahead so you can find out what you can store this summer.
Holiday Decorations
As fun as they can be when the time is right, holiday decorations will spend most of their time out of sight. Rather than taking up space in your basement or garage during the offseason, consider using a storage unit to safely hold your holiday decorations. This frees up space around the house for things that are more consistently used, and you can simply head to your storage rental and pick up your decorations when the time is right. In the meantime, you can save your space for pool supplies and beach chairs throughout the summer.
School Materials
People have their own preferred methods of studying, schooling, and learning in general. If you are the type who likes to save your notes from every class after every semester, your finished schoolwork can pile up quickly. Since you probably won't need your notes, textbooks, or other school supplies during the summer, this can be a great time to make use of a temporary storage unit. Even keeping your school supplies in a storage unit over the summer will allow you to focus on relaxing and enjoying the weather rather than thinking about the semester ahead.
Winter Clothes
Some people have the same wardrobe year in and year out, but others are more sensitive to the changes in the weather. If you have clothes that you wear during specific seasons, you can use your storage unit to keep them out of the way until it comes time to wear them again.

A storage unit in Santa Cruz can be a lifesaver when it comes to staying organized, which can be especially helpful if you're going a long distance away for school. This will ensure that you always have a space for the belongings that can't fit in your dorm, apartment, or house at school, and it can keep your important items protected for as long as you want. Fortunately, you can still access your belongings whenever you need to, so you'll never be alienated from what's yours. Read on to find out if you should consider a storage unit for college .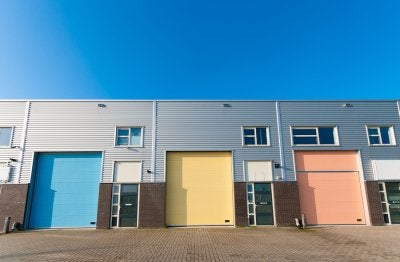 Have a Home Between Homes
When the kids ship off to college, sometimes parents decide it's time to retire to another area. If your parents decide they want to move once you and your siblings are in college and out of the house, it's nice to have a storage unit where you can keep your belongings. This way you don't have to get rid of anything that you don't have room to take along with you when you make the move to college. This can also be helpful if you are going particularly far away for college and would like to be able to access some of your extra things more easily.
Protect Your Belongings
You can't take everything with you when you move to college, but you still want to make sure that the belongings that don't make the cut are taken care of while you're gone. A storage unit can offer you some peace of mind in this case, as you can rest assured that your belongings will be just the way you left them once you return. As long as you work with a storage rental company that you can trust, your items will be in good hands.
Maintain Easy Access
When you decide to use a storage unit for some of your possessions, you should think about how often you'll want to get to them in the future. The right college storage unit will allow you to come back whenever you want so that you can have access to your belongings.

As convenient as a storage unit in Capitola, CA can be, it helps to have one on the ground floor. Whether you are moving to college for the semester or you're moving your business to a new location, a storage unit can provide you with the flexibility you need to make the move as comfortable as possible. A ground level storage unit will be easier to access, and you'll have a much simpler time loading and unloading your belongings when you go to and from your unit. Here are some of the benefits of using ground level storage units.
There's no reason to do more physical labor than you need to, so it's a good idea to look for a storage unit that's on the ground floor. Having a ground level storage unit means you won't have to worry about bringing heavy items up and down the stairs. This can make life much easier, and it will be particularly beneficial for the handicapped and those who are not especially strong. Lugging a television, couch, or other heavy fixture up or down several flights of stairs can be a taxing venture, but your ground level storage unit will make it easy to store your things.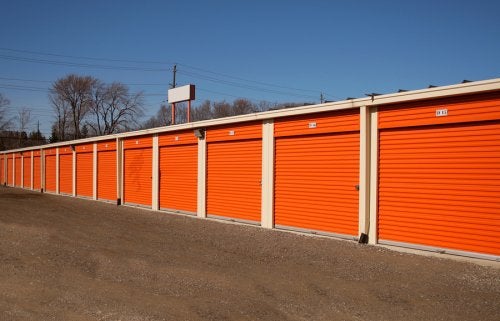 Whether you are packing for a move or temporary storage , your pictures and mirrors need to be packed in a specific manner. Pictures and mirrors must be kept protected while in a moving truck and in a storage unit near Capitola, CA because they are very fragile. Watch the video for a closer look at how to pack your pictures and mirrors. Here are few tips to get you started:
Purchase specialized boxes meant to transport pictures and mirrors.
Place packing paper or bubble wrap at the bottom of the box before you place the picture in. This will ensure more protection.
Wrap packing paper around your pictures and mirrors to avoid potential ink transference while moving or sitting in the storage unit.
Tape up the box liberally to keep the moving box from breaking during transport.
Label the box fragile so everyone will know to handle it with care.

When you are preparing to move your belongings into a storage unit, it is of the utmost importance that you make sure that your items are easy to find. A great way to organize your storage unit in Santa Cruz is to take the time to color code your boxes. Creating a color coding system to label each box in your storage unit will save you energy and time when you are trying to find a specific item later on. To emphasize the advantages of creating a personalized labeling system for your storage unit , here is a look at the benefits of color coding your boxes.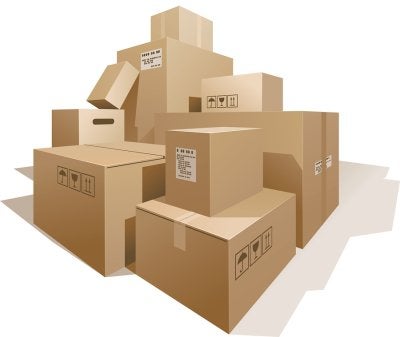 Remain Organized
A top benefit of color coding your storage boxes is that creating a color coded system will help you remain organized throughout the packing and moving process. In order to enhance the organization of your labeling, you may want to pick a certain color that you will use for each room in your house. By labeling kitchen items in blue and family room items in pink, you can make sure that these belongings do not get mixed up in your move.
Save Time
Creating a color coded labeling system will save you time throughout the packing and unpacking process. With an organized color labeling system, you will know exactly where to place each item as you pack. When you are ready to unpack, your color coded labels will help you immediately identify the contents of each box that has been placed in your storage unit.
Enlist Help
Color coding can also help you enlist help from your family and friends when you are packing and unpacking. With a color labeling system, you will be able to easily direct a friend or loved one to a box that contains specific contents. During a move, having color coded labels can also help your movers identify which boxes should be placed in each area of your home. To create easily identifiable color coded labels, you may want to invest in an assortment of brightly colored rolls of tape.