Living on your own can be lonely and expensive, but a roommate can ease the burden on both fronts. However, there might also be drawbacks to living with a roommate if you're not equally up for the task, which is why communication is important. Before you decide to move in with someone or let someone share your space, make sure you know the person well enough. You might also consider using a storage unit in Capitola, CA to free up some space so clutter doesn't build up and stress you out. Everyone has their own boundaries, and you shouldn't be afraid to make yours clear from the very beginning.
Know Your Roommate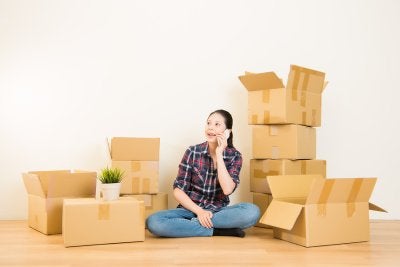 Having a roommate can be a blast, especially if you're living with someone whom you've been good friends with for a long time. This isn't always the case though, and you might not know your roommate very well before moving in. If you're looking for a roommate to make your living space more affordable, do your best to get to know your potential options before making anything official. Learn about the person's preferences, allergies, and any other pertinent information that might come up when you share a living space.
Create Space
When you invite another person to live with you in your home, you have to be ready to deal with their belongings as well. You can free up some space and make your home a little more comfortable by using a storage unit. This is even more helpful if you don't have an attic, basement, or garage where you can store the things you don't use so often. A storage space will help cut down on clutter and the stress that comes with it, making your relationship with your roommate less challenging and more harmonious.
Identify Your Boundaries
Some people are relatively open, while others prefer their privacy and personal space. Talk to your potential roommate before moving in and make your boundaries clear from the start. Then you can organize the house in a way that meets both of your needs.

The beauty of a storage unit in Capitola, CA is that you can use it to store just about anything you want. From seasonal decorations that would otherwise clutter up your living space to valuable family heirlooms that you don't have room for but don't want to lose, you can keep your belongings safe until you want to come back to them. At JD Mini Storage , we want the best for our customers. That means that we do our best to keep our premises safe and your belongings protected. Read on and take a look at JD Mini Storage's security measures.
The point of using a storage unit is to keep your belongings safe when you don't have room for them in your house or apartment. When you rent a unit from JD Mini Storage, you will get a personal access code that lets you get through the gate. Without the access code, you can't pass through the gate, and this does a good job of keeping potential thieves and vandals away from your unit. You can also count on the presence of at least one manager onsite at every hour of the day for further protection.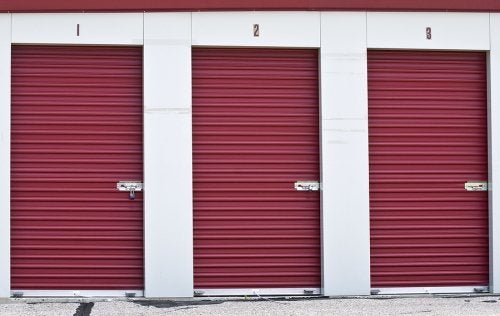 Clutter leads to stress for many people, and both can build up quickly and affect your mindset. If you're the type of person who needs a clean space to think clearly, then you need a plan for getting rid of the clutter. College storage in Santa Cruz, CA offers an excellent solution to this problem, and college storage units are a popular commodity. Additionally, you can identify belongings that you don't use frequently and give them away to friends or to charity. Continue reading for your how-to guide on decluttering your home.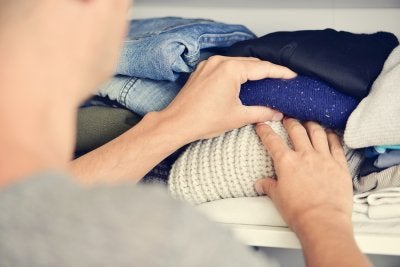 Use a College Storage Unit
A college storage unit might be a lifesaver for confused students and concerned parents alike. When a young adult moves out of the house to go to college, he or she will typically come back in between semesters and during breaks. If bringing everything back to the nest isn't a viable idea, college storage is. A college student who doesn't commute to school will probably live in different dorm buildings or apartments throughout his or her college career. If college is far away from home, you can use a college storage unit to keep furniture, textbooks, and other belongings close to school instead of taking up space at home.
Give Things to Your Friends
You and your friends probably have similar tastes, at least in some areas. When you realize that you have too many throw pillows, an extra loveseat, or a centerpiece that's too big for your table, consider giving them to your friends. This frees up some space in your house or apartment while still keeping the things you like "in the family." Plus, your friends will be grateful that you thought of them and it can even strengthen your relationship.
Donate to Charity
An even more altruistic alternative to giving things away to your friends is donating to a local charity. There are countless types of charities out there, and there's a good chance you'll find one that is looking for some of the things you're getting rid of.

A storage unit in Santa Cruz, CA presents the perfect way to keep your seasonal decorations safe when it's time to take them down. Decorations tend to be fragile, so you need to make a plan so they're still in one piece when you go back to get them. Watch this video and try these tips to store holiday decorations.
Decorations might be the best part of the holidays, but they have to come down sometime. The trick to preserving their condition is in the packing, and all you need is a few household items to keep everything safe. Wrap small strands of holiday lights around a hanger, and use a piece of cardboard for longer strands or heavier lights. Cut an empty toilet paper roll to use as a holder for your wrapping paper, and attach a hanger to your wreaths for easy storage.

Moving to a new house can be a stressful experience, but there are many tips and tricks that can keep your move as stress-free and efficient as possible. Packing boxes early on, labeling, and using temporary storage in Capitola, CA are going to be essential steps to an easy move. Watch the attached video for some helpful tips.
The first step to an easy move is to start packing nonessentials right away. Use temporary storage for these items—such as holiday decorations, artwork, and heirloom dishware—so they will be out of the way and packed well ahead of the move. Take the time to label every box as it is packed. Use a color-coded labeling system to keep track of which room each box belongs to. A few days before the move date, pack a box of essentials that you will need in the days after moving.

A bug infestation can cause significant damage to the items that you move into your storage unit near Santa Cruz. This video will provide you with some simple tips that will allow you to naturally prevent bugs in your storage unit. Nontoxic materials, such as baking soda and silica gel, can remove moisture from your storage unit and prevent bugs from infiltrating your space.
A top-rated storage rental in your local area will take all the steps that are needed to prevent bug infestations and other pest problems. To make sure that you are renting a clean unit that is pest-free, consider taking a tour of the facility before you reserve your storage unit rental.

When your kids grow up and head off to college , you and your spouse may be left with empty bedrooms and a house that suddenly feels too large. One great way to take control of your space is to consider downsizing into a smaller home. A storage unit in Capitola will provide you with the space that you need to store your belongings once you have downsized into a smaller property.
A storage rental company can provide you with several options when you downsize. During the moving process, renting temporary storage is a great way to keep your belongings secure and out of the way while you transition into your new home. Your kids may also appreciate having access to a student storage unit, which will allow them to store their items during summer vacation and other school breaks. Your storage unit team will work with you to help you find the right solution for your future move.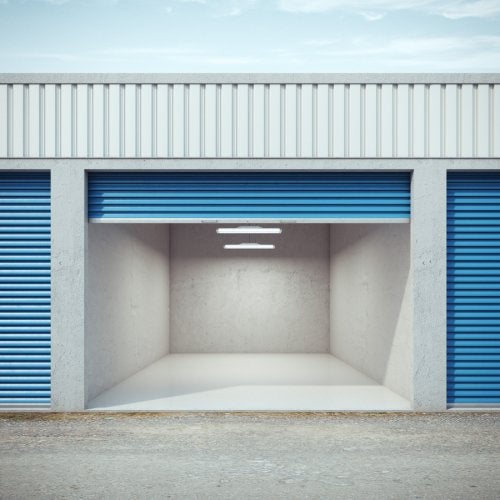 Whether you're trying to clear up some space in your house or you're moving back from college, a storage unit in Santa Cruz, CA, can help you out. If you want to have the best experience possible, it's a good idea to look around and find a storage facility that you can trust . Think about the location of your storage unit compared to where you are and where you will be, how easy it is to access your things, and whether or not your stuff will be safe. Continue reading for more on what to look for.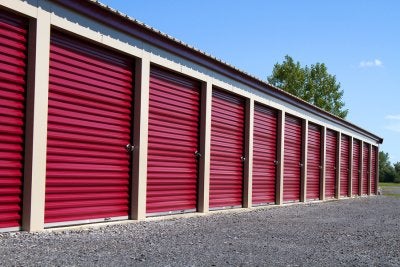 Convenient Location
If you're moving to a new location but you plan on coming back, a storage unit can keep your things safe in the meantime. The same applies when you're clearing up clutter in your house and you need a place to keep your belongings. When you choose a storage facility, choose one that is in a logical location for your needs. Pick a storage unit that's close to your school if you're moving back home for the summer, and choose one near your home if you're getting rid of clutter.
Accessible Units
A storage unit wouldn't be a great solution if you had limited access to your belongings. That's why you should find a storage facility that has convenient hours that work for your schedule. Look through different storage facilities' websites to get an idea of how easy it will be to get to your things before you make a decision so that you're never left stranded when you need something important.
Secured Storage
Coming back to your storage unit to find that someone has ransacked your things is not a good feeling, but with the right storage rental, you won't have to worry about it. Different storage facilities will take different measures to protect your belongings. You should look for one that's gated in so that potential thieves and vandals can't get to your things. In this day and age, electronic keypad access is a useful security measure that keeps criminals out while still allowing you to get to your things.

A storage unit in Santa Cruz, CA , can be a lifesaver, especially for college students. You can use it to store your seasonal belongings, furniture, or anything else you might need in the future but have no space for at the present. You should realize, however, that not everything you own can or should be sent to the storage unit. There are some items that might not fare well in temporary storage, so it is important to identify what they are before it's too late. Take a look ahead for some examples of surprising things that you shouldn't pack away in your storage unit.
If you come across a great deal on scented candles and decide to stock up, don't plan on leaving your stockpile in a storage unit. Anything that smells too strongly can attract insects and rodents, which is a problem that you will not want to have to deal with. For the same reason, you should never keep food in your storage unit. You should also make sure you don't store anything while it's moist or damp, as this moisture can quickly lead to a mold problem and ruin the items in its vicinity.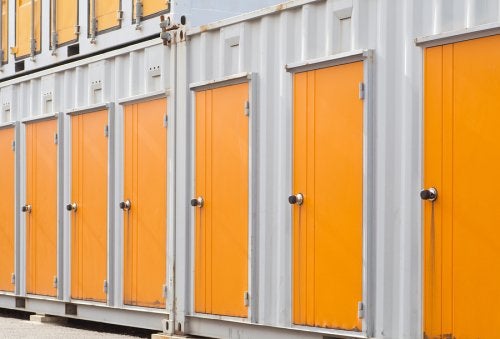 You will want all of your belongings to make it to the storage unit in Santa Cruz, CA without any trouble, but some items are more fragile than others. If you have some artwork that you'd like to keep in your temporary storage unit , it's wise to take some extra precautions to keep it safe. Watch this video to learn about the right way to pack artwork.
One of the most important aspects of packing fragile items is choosing the right box. Once you've got a quality moving box, add some cushioning to the bottom by dropping in crumpled up newspaper. Then, wrap your artwork in bubble wrap and tape it securely. If you're packing multiple pieces, it's a good idea to have them facing each other. Add more newspaper for extra cushioning, and then tape the box closed and label it so you and your movers know that it's fragile cargo.