Packing up your belongings the right way helps keep them safe during the move, and it's also useful when it comes to pest prevention. You don't want to return to the storage unit in Capitola, CA to find bugs in your boxes, so you need to know what to do and what to look for. Wash your clothes before you pack them, whether you're moving them to a storage unit or to a new home. Pack using only the best packing materials so you can close bugs out, and inspect your belongings before you put them away. If you want to pack to prevent pests, read ahead.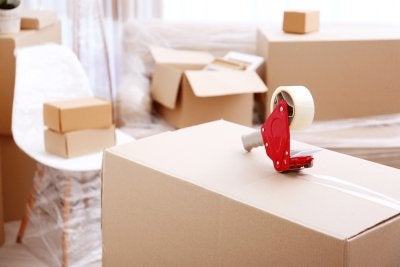 Wash Your Clothes
Certain types of pests like to feed on fabric, which makes your clothing a target for their meals. You might already have small bugs like moths and silverfish in your clothing as it hangs in your closet, but an infestation can occur if you pack them away with your garments. Wash all of your clothing in hot water before you pack, so you can kill the bugs and avoid an infestation while your belongings wait in your storage unit.
Use the Right Materials
Sometimes people end up dealing with pest problems because they failed to use the right packing materials. As cheap and convenient as it might be to take empty boxes from a department or grocery store, there are a few problems with this tactic. First, the boxes might not be sturdy enough, and your belongings could break if they bottom out. Secondly, they might contain bugs that you didn't notice. You don't want to return to your storage unit to find pests waiting, so use clean boxes that are designed for moving.
Look Before You Leave
Knowing how to identify a pest problem gives you a leg up when packing to prevent one. Inspect everything before you put it away, especially your bedding. Look for blood spots in your sheets, blankets, pillowcases, and the seams of your mattress. If you find any, you might have bed bugs. Call a pest control professional and wash all of your bedding in hot water.

A moving checklist is an important component during the moving process. A checklist will have the steps you need to ensure a quick and efficient move. These steps will include purging unwanted belongings, renting a storage unit, and purchasing labeling and packing supplies. Your checklist should also have important phone numbers attached, such as your storage rental company in Santa Cruz, CA. Let's take a closer look at the steps that should be on your moving checklist.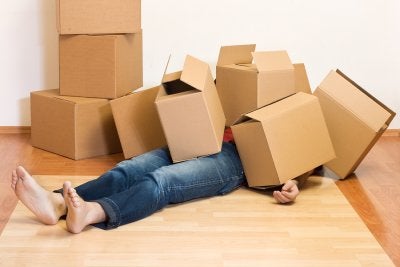 Purge Old Items
Sorting and purging your clothing, furniture, and belongings should be one of the first steps on your moving checklist. This step is important to prevent you from needlessly moving items that are broken, outdated, or unwanted. Keep the purging step manageable by sorting room by room and creating different piles for items you wish to keep, sell, and throw away.
Rent a Storage Unit
There are many reasons to rent a storage unit during the moving process. You may be downsizing to a small apartment or rental house before moving to a larger home. You may have a child move out and require a student storage unit. You can also use a storage unit to hold certain items that you are reluctant to part with. No matter the reason, take the time to rent a unit and check it off your moving checklist.
Purchase Labeling Supplies
Labeling supplies will be one of your best aids during the moving process. Use multicolored markers to categorize boxes for different areas. You can also use painter's tape, highlighters, and colored label stickers to help distinguish all of your moving boxes. Put the color and the number of boxes for each location on your checklist, so you can check off items as they are unloaded.
Organize Moving Boxes
Prior to loading boxes into a moving truck or storage unit, take the time to organize them by size and importance. The most important items—such as valuables or toiletries—should be loaded into a truck or storage rental at the end. This task will help you easily access your items right away.

Moving to a new house can be a stressful experience, but there are many tips and tricks that can keep your move as stress-free and efficient as possible. Packing boxes early on, labeling, and using temporary storage in Capitola, CA are going to be essential steps to an easy move. Watch the attached video for some helpful tips.
The first step to an easy move is to start packing nonessentials right away. Use temporary storage for these items—such as holiday decorations, artwork, and heirloom dishware—so they will be out of the way and packed well ahead of the move. Take the time to label every box as it is packed. Use a color-coded labeling system to keep track of which room each box belongs to. A few days before the move date, pack a box of essentials that you will need in the days after moving.

Whether you're trying to clear up some space in your house or you're moving back from college, a storage unit in Santa Cruz, CA, can help you out. If you want to have the best experience possible, it's a good idea to look around and find a storage facility that you can trust . Think about the location of your storage unit compared to where you are and where you will be, how easy it is to access your things, and whether or not your stuff will be safe. Continue reading for more on what to look for.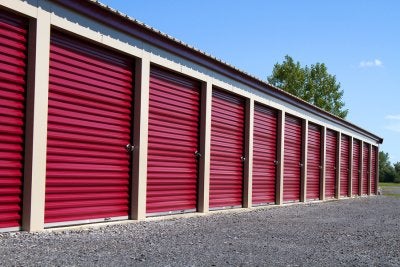 Convenient Location
If you're moving to a new location but you plan on coming back, a storage unit can keep your things safe in the meantime. The same applies when you're clearing up clutter in your house and you need a place to keep your belongings. When you choose a storage facility, choose one that is in a logical location for your needs. Pick a storage unit that's close to your school if you're moving back home for the summer, and choose one near your home if you're getting rid of clutter.
Accessible Units
A storage unit wouldn't be a great solution if you had limited access to your belongings. That's why you should find a storage facility that has convenient hours that work for your schedule. Look through different storage facilities' websites to get an idea of how easy it will be to get to your things before you make a decision so that you're never left stranded when you need something important.
Secured Storage
Coming back to your storage unit to find that someone has ransacked your things is not a good feeling, but with the right storage rental, you won't have to worry about it. Different storage facilities will take different measures to protect your belongings. You should look for one that's gated in so that potential thieves and vandals can't get to your things. In this day and age, electronic keypad access is a useful security measure that keeps criminals out while still allowing you to get to your things.

When you are getting ready to move to a new house or bring your things to a storage unit in Santa Cruz, CA, you will need a few essential materials. Pick up a few sturdy boxes and some strong moving tape so you can keep your belongings safe when you transport them. View this video for some tips for taping moving boxes.
It's crucial to secure the bottom of your moving boxes so their contents won't fall through and drop to the ground. You can start by folding in the flaps. Then, using a tape dispenser, tape along the seam where the flaps meet in the middle. The next step is to tape an X across the box, from corner to corner. Finally, add two more pieces of tape running perpendicular to the first strip. For the top, just use one piece of tape across the middle and then two pieces going perpendicular.

You will want all of your belongings to make it to the storage unit in Santa Cruz, CA without any trouble, but some items are more fragile than others. If you have some artwork that you'd like to keep in your temporary storage unit , it's wise to take some extra precautions to keep it safe. Watch this video to learn about the right way to pack artwork.
One of the most important aspects of packing fragile items is choosing the right box. Once you've got a quality moving box, add some cushioning to the bottom by dropping in crumpled up newspaper. Then, wrap your artwork in bubble wrap and tape it securely. If you're packing multiple pieces, it's a good idea to have them facing each other. Add more newspaper for extra cushioning, and then tape the box closed and label it so you and your movers know that it's fragile cargo.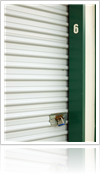 You can keep just about anything you want in your storage unit in Santa Cruz, CA, but you should know what you're getting into. A storage unit will keep your belongings safe as long as you store them properly. A storage unit can also be a great place to store your documents if you want to keep them safe, but not all storage units are equally trustworthy. Know who you're working with, how to protect your documents, and when you can access them. Read on for more on what you need to know about keeping important papers in a storage unit.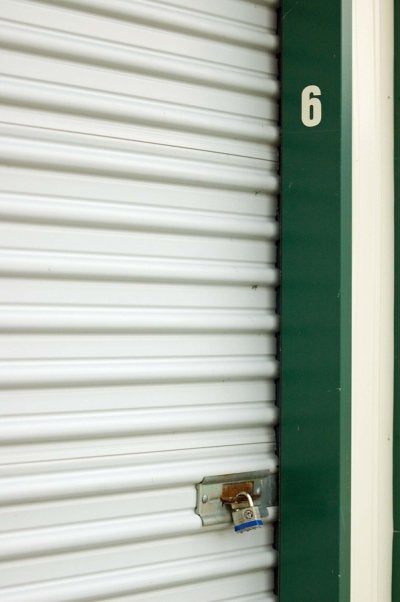 Who You're Working With
If you're looking to store important papers, they should be in good shape when you come back to retrieve them. This is why you should do your research and make sure you work with a storage rental facility that you know you can trust. When you start looking for storage units, look through websites for each of your options. A quality storage rental facility will have an up to date website that details services, references, and company objectives.
How To Keep Your Papers Safe
The more important your documents are, the more important it is that you store them correctly. Keep in mind that, even in the most secure storage units, pests can be a problem. If you don't want pests chewing through your documents, you'll need to take extra care when you store them away in a temporary storage unit. Firstly, choose a storage rental company that knows what it takes to keep your documents safe. Then, pack your papers up securely in a legitimate moving box rather than an old grocery box.
When You Can Access Your Documents
You'll need to get back to your important documents eventually, so you should know exactly when you're able to do so. The right storage unit will afford you easy access to your documents, so you'll never have to be away from them when you need them. Choose a storage unit that allows you to access your things as frequently as you need to.

A home renovation can make your home more valuable and appealing, but you might need somewhere to keep your belongings during the process. A storage unit in Capitola, CA can be a great commodity to have when you decide to make some changes or add on to your home. Your storage unit will keep your belongings safe until you're ready to move them back into your house, and it comes with a handful of other benefits as well. Keep reading if you are wondering why you should use self-storage during a home renovation.
Depending on how much of your house you're renovating, a decent chunk of it might be inaccessible for some time. You will need plenty of space to work with during your home renovation, and you won't want to be tripping over clutter throughout the process. A storage unit is a place where you can store your things and access them whenever you want, but they won't take up space in your home. As long as you pack properly and choose the right storage facility, you can rest assured that your belongings will still be in top shape when you come back for them after your renovation.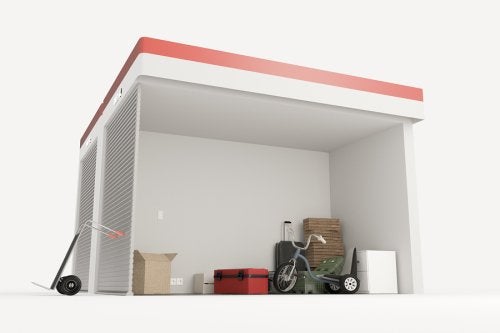 Whether you are packing your belongings up to move to a new house or you're getting ready to put some things into your storage unit in Santa Cruz, CA , you are going to need the right packing materials. Always go for quality boxes rather than used ones, and be sure to pad each box for extra protection. You should also invest in a couple of heavy-duty markers so you can label your boxes and find what you're looking for. Continue on for a guide to choosing the right packing materials.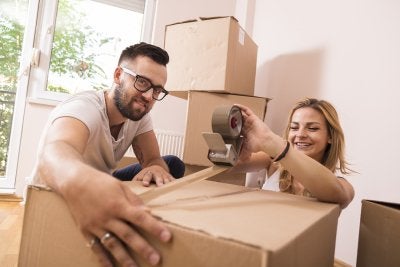 Go for Quality
If you want to make sure your belongings are kept safe during their stay in your storage unit, make sure the packing materials you use are sturdy enough to survive. Many people like to take the easy route and grab used boxes from department stores and supermarkets, but they have been known to give out. Since you don't want your packed belongings spilling out onto the ground when you're transporting them, you should look into sturdy moving boxes. You can even find boxes that are designed for clothing, making it even easier to move part of your wardrobe to your storage unit.
Pad Your Belongings
You don't necessarily have to go overboard in protecting everything you bring to your storage unit, but your fragile items will need some extra care. When you pack delicate items like glassware or jewelry, be sure to wrap them up before you store them away. You can use old newspapers to cushion your glassware, or you could go the extra mile and buy some bubble wrap for even more protection. You should also remember not to stack other boxes on top of your fragile items in the storage unit.
Use Sharpies for Labeling
Once you've padded your things and packed them in sturdy moving boxes, you should label the outside of each box. Label each one with the room that it came from or should end up in so that you don't have to rummage through all of your things to find what you need when you come back to your storage unit rental.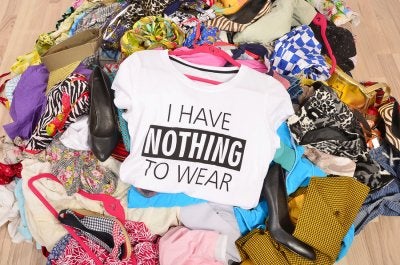 Clutter can be a significant stressor in your life, but it's easy enough to keep yours to a minimum as long as you stick to a system. Temporary storage in Capitola, CA might be just what you need to clear out some of the space in your home. You can store your holiday decorations until the season comes back around, keep your educational books safe in between semesters, and free up some room in your closet by storing your winter clothes. Take a look ahead so you can find out what you can store this summer.
Holiday Decorations
As fun as they can be when the time is right, holiday decorations will spend most of their time out of sight. Rather than taking up space in your basement or garage during the offseason, consider using a storage unit to safely hold your holiday decorations. This frees up space around the house for things that are more consistently used, and you can simply head to your storage rental and pick up your decorations when the time is right. In the meantime, you can save your space for pool supplies and beach chairs throughout the summer.
School Materials
People have their own preferred methods of studying, schooling, and learning in general. If you are the type who likes to save your notes from every class after every semester, your finished schoolwork can pile up quickly. Since you probably won't need your notes, textbooks, or other school supplies during the summer, this can be a great time to make use of a temporary storage unit. Even keeping your school supplies in a storage unit over the summer will allow you to focus on relaxing and enjoying the weather rather than thinking about the semester ahead.
Winter Clothes
Some people have the same wardrobe year in and year out, but others are more sensitive to the changes in the weather. If you have clothes that you wear during specific seasons, you can use your storage unit to keep them out of the way until it comes time to wear them again.