When the holiday season ends and it's time to take down the decorations, remember to take care of them and store them properly so you can use them again and again over the years. If you don't have storage options in Capitola, CA inside your house, you can always use a storage unit. Watch this video and learn about the right way to store an artificial tree.
Artificial trees don't require the same amount of care as live trees, and they can last for years if you care for them the right way. Don't store your fake tree in its original box, as it can break down over time and let moisture, dust, and bugs inside. If you use a plastic container, make sure you use one that seals tightly so air stays out. You can also use a storage bag, and many of these bags have wheels attached.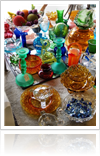 If you're an avid collector, you know how important it is to keep your collectibles safe and appropriately stored , especially if they're valuable, one-of-a-kind, or irreplaceable. The last thing you want is to be personally responsible for damaging something that you love and revere. There may come a time when you may need to store your collectibles away long-term, which can mean renting a space from a self-storage facility near Santa Cruz. If you're in the market for a storage unit, be sure to go with a facility that's reliable and secure.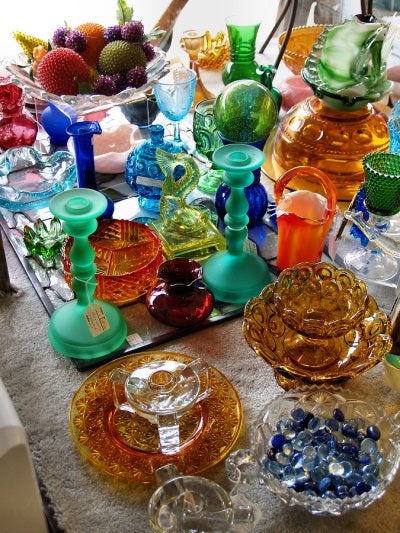 Be Aware of Your Collectibles' Needs
When you're a collector of a specific item, you probably already know how properly to handle, display, and store that item. Before you store your collectibles, know how to store them and know what they need.
Learn How Not to Store Your Collectibles
When choosing a storage unit, be mindful of environmental conditions that can damage your collection. Overly-humid environments can encourage mold and mildew to grow, and can corrode items made of or with metal. For example, if you're storing a collection of rare, first-edition books, you don't want to store them in an area where moisture levels are high. Conversely, overly arid conditions can cause fabrics and organic materials to dry out and become brittle. Temperature is also a factor. Wild fluctuations can cause warping or fractures.
Store Your Collectibles Correctly
Take an inventory of, and access, all of your collectibles you need to store. If you're planning to rent a self-storage unit, try to store items there that are not finicky and delicate, if possible. If you have to move your entire collection to storage, take extra precautions to protect your valuables. For instance, pack them in well-insulated, airtight containers. When packing up items that are moisture sensitive, use desiccants to help absorb excessive moisture during storage periods. For delicate items, protect them with packing materials such as bubble wrap, packing peanuts, cotton sheets, or Mylar wrap. And for extra peace of mind, consider having your collectibles insured while they're at a self-storage facility.

Are you preparing to move your household items into a self-storage facility in Capitola? After you reserve your secure self-storage unit, it is time to begin the packing process. While preparing your bedding may seem like a simple task, it takes just a bit of preparation and a few supplies to keep your linens in pristine condition. Whether you are renting multiple long-term storage units or have secured temporary student storage, keep reading to learn why proper cleaning, vacuum bags, and certain boxes are essential for linen storage.
Proper Cleaning
The first step in preparing linens for a stay in a storage unit is to make sure they are clean. Be sure to wash or dry-clean all blankets, sheets, duvets, and down or poly-filled comforters before packing them up for a storage unit. Even seemingly harmless substances like body oil can discolor or damage fabrics while in storage. Be sure to pace down-filled items in a rolled large sheet before packing. You should also make sure your storage unit is as dry as possible to ward off mildew.
Vacuum Bags
Vacuum storage bags protect blankets and pillows and free up extra space in a self-storage unit. To use vacuum bags, simply place folded pillows and blankets inside. Next, insert your vacuum's hose into the valve on the side of the bag and turn on the vacuum. This process creates an airtight seal to keep out mildew, insects, dust, and odors.
Special Boxes
While cardboard boxes are perfectly acceptable for short-term linen storage, consider investing in a cedar chest if your storage unit rental will last for several months or more. Cedar wool oil acts as a natural moth and insect repellant, which makes it perfectly suited to store natural-fiber bedding. If you have synthetic blankets and poly-filled pillows, consider purchasing plastic bins. Bins prevent dust from accumulating and can also be re-used later on. If you plan to use cardboard boxes in your self storage unit, line them with heavy duty lawn bags for an extra layer of protection.

Moving can be a stressful event, whether you're heading across the country or simply to a new place across town. There are many aspects to a successful move, including using a self-storage facility in Capitola to hold your excess belongings. In addition to planning ahead so that you feel less overwhelmed and don't leave everything to the last minute, you'll need to equip yourself with the proper supplies. Boxes are essential for moving and storage, and it's a good idea to invest in high-quality moving boxes that are sturdier and easier to stack than old boxes you may have lying around. Packing tape that is at least two inches wide will help secure your boxes so that nothing accidentally falls out. Don't forget about packing peanuts and bubble wrap to make sure your fragile items remain intact during moving and storage. Check out this infographic from JD Mini Storage to learn more about what supplies are an absolute must for your next move. Please share with your friends and family!


A storage unit can provide you with valuable space to store your extra items. Over the decades, storage units have become a popular choice for families and businesses that are in need of additional space. When you are considering a storage unit rental in Capitola there are several incredible facts that you may want to keep in mind. For example, a recently survey showed that there are as many as 49,940 self-storage facilities in the United States alone. These storage units combined offer an incredible 2.3 billion square feet of storage space. This amounts to as much as 78 square miles of total storage in America. With the popularity of self storage on the rise, it is estimated that as many as 1 in every 10 households relies on a storage unit to house their extra belongings. After learning these incredible facts, be sure to contact a storage facility near you to get started on your next rental.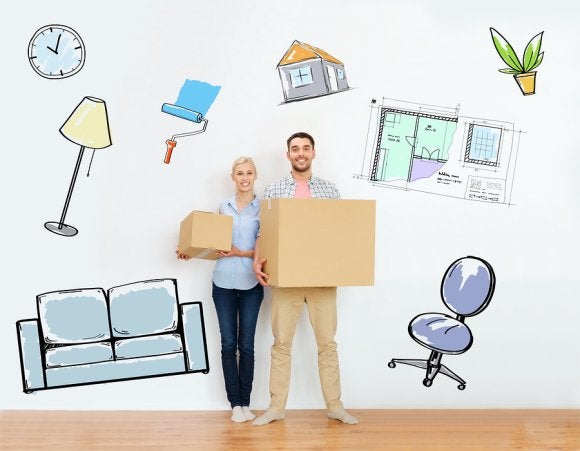 If you are a business owner, chances are you spend a significant amount of time tracking inventory and completing paperwork. To help your business stay organized, while also freeing up additional workspace, you may want to consider renting a storage unit at a storage facility near you . With the help of storage facilities near Capitola, Santa Cruz, you can tidy your business space while keeping your important documents and items secure. Additionally, a company offering professional storage services can also help you with document management and more. Read on for a look at how your business can benefit from renting a storage unit.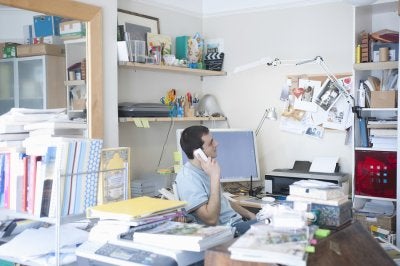 Clear Additional Office Space
One of the best ways that storage can improve your business is by clearing up additional office space for you and your workers. If your current work facility is cluttered with paperwork or inventory, this will not create an environment that encourages your workers to remain productive and motivated. By moving some of your items into storage, you can create a clutter-free workspace that helps every employee achieve their very best.
Create a Distribution Center
Along with clearing up office space, your storage unit can also allow you to create an off-site distribution center. If your business does not currently have a warehouse to store inventory, a storage unit can easily serve this purpose. As you move your inventory into storage, you can create an organization system that will allow you to easily track, monitor, and ship your goods.
Store Files and Paperwork Securely
As the owner of a business, you may have a significant amount of files and paperwork on your hands. Rather than storing these items in your office, you may want to consider a storage unit rental. By keeping your important documents off-site, you can rest assured that your important papers are safe and secure. Be sure to contact a storage facility near you to hear more about the advantages of storage units for businesses.