Clutter leads to stress for many people, and both can build up quickly and affect your mindset. If you're the type of person who needs a clean space to think clearly, then you need a plan for getting rid of the clutter. College storage in Santa Cruz, CA offers an excellent solution to this problem, and college storage units are a popular commodity. Additionally, you can identify belongings that you don't use frequently and give them away to friends or to charity. Continue reading for your how-to guide on decluttering your home.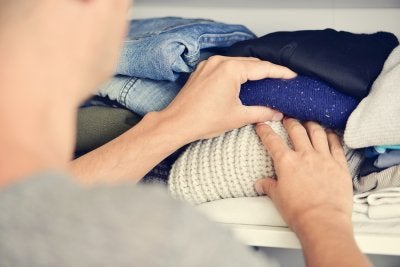 Use a College Storage Unit
A college storage unit might be a lifesaver for confused students and concerned parents alike. When a young adult moves out of the house to go to college, he or she will typically come back in between semesters and during breaks. If bringing everything back to the nest isn't a viable idea, college storage is. A college student who doesn't commute to school will probably live in different dorm buildings or apartments throughout his or her college career. If college is far away from home, you can use a college storage unit to keep furniture, textbooks, and other belongings close to school instead of taking up space at home.
Give Things to Your Friends
You and your friends probably have similar tastes, at least in some areas. When you realize that you have too many throw pillows, an extra loveseat, or a centerpiece that's too big for your table, consider giving them to your friends. This frees up some space in your house or apartment while still keeping the things you like "in the family." Plus, your friends will be grateful that you thought of them and it can even strengthen your relationship.
Donate to Charity
An even more altruistic alternative to giving things away to your friends is donating to a local charity. There are countless types of charities out there, and there's a good chance you'll find one that is looking for some of the things you're getting rid of.

A storage unit in Santa Cruz, CA presents the perfect way to keep your seasonal decorations safe when it's time to take them down. Decorations tend to be fragile, so you need to make a plan so they're still in one piece when you go back to get them. Watch this video and try these tips to store holiday decorations.
Decorations might be the best part of the holidays, but they have to come down sometime. The trick to preserving their condition is in the packing, and all you need is a few household items to keep everything safe. Wrap small strands of holiday lights around a hanger, and use a piece of cardboard for longer strands or heavier lights. Cut an empty toilet paper roll to use as a holder for your wrapping paper, and attach a hanger to your wreaths for easy storage.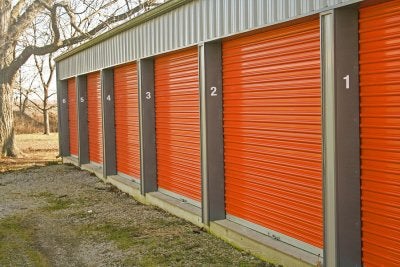 There are many tips, tricks, do's, and don'ts when it comes to packing belongings into a storage unit . For example, overpacked and mislabeled boxes can present dangers in your Santa Cruz, CA storage unit. You can prevent difficulties by following the dos and don'ts listed below.
Do Plan a Layout
Planning an efficient layout is one of the most important steps when packing your storage unit. This layout will help you create pathways throughout the unit, so you can easily access all of your furniture and moving boxes. Draw up a simple plan of the unit and use painter's tape to section off pathways and different areas of the physical unit.
Don't Overpack Boxes
It may seem easy to overpack moving boxes, especially when they will be sitting in a storage unit. However, overpacked and heavy boxes can present several dangers and difficulties during storage and moving. Heavy boxes stacked on each other can create an unstable tower that might fall and injure you or damage your items. Always be aware of how heavy your boxes are so you can ensure their stability while they are in storage.
Do Label Boxes
Proper labeling will keep you more organized and allow for easy access to your items in the unit. Separate your boxes by the rooms they belong to and categorize each set of boxes with a different color. For example, label your boxes of dishware and kitchen products with a blue marker and blue tape. This color coding system will keep your unit organized and more efficient when unloading boxes.
Don't Use Subpar Supplies
When you use old moving boxes, trash bags, or used containers to hold your items, then you risk the containers ripping and damaging your belongings inside. If you use newspaper to protect your breakables, then the newspaper will likely stain the items and make them difficult to clean. Choose new packing supplies from your moving company or storage facility, so you can rest assured that your belongings are protected.

Self-storage is an incredibly convenient service that can help you free up much needed storage space in your home or office. When you are considering renting a storage unit near Santa Cruz , it is important to separate the myths from the facts about these types of facilities. Your storage unit professionals will be there to answer any questions that you might have about what to expect from your experience with placing your items into storage. Let's debunk some of the most popular myths concerning storage facilities.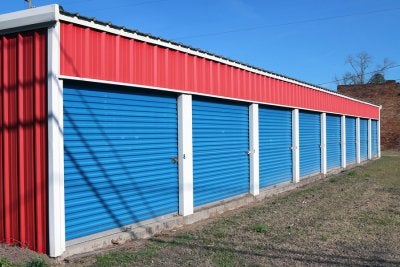 Myth: Storage units offer temporary solutions.
A common myth about self-storage is that this type of service is mainly designed for people who are in times of transitions. While temporary storage can provide you with necessary space during a big move, you can also benefit from long-term solutions that are offered by your facility. A long-term storage unit can allow you to hang on to outdoor equipment, important paperwork, and other bulky items that would otherwise be cluttering up your home.
Myth: Storage is too expensive.
You will be pleased to learn that self-storage is an affordable option that can be appropriate for people of many different incomes. When you decide that you are in need of storage, you can contact your local facility to learn about their rates and specials. Without a long-term contract, you will also be free to cancel your storage unit rental and stop your monthly fees at any time.
Myth: Storage units are hard to access.
When you place your belongings into storage, there may be certain items that you will want to be able to access at a moment's notice. A quality storage unit facility will provide you with access to your unit during many hours of the day. With keypad security access, you will be able to easily unlock and open up your storage unit when needed. Your storage unit professionals will provide you with convenient services throughout your storage rental experience.

Moving to a new apartment or a storage unit in Santa Cruz, CA may be one of the best decisions of your life, but you have to make sure you do it the right way . There are certain practices that are not recommended, while others can save you a great deal of time and stress. Take a look at this video clip and don't let this happen to you while you are moving.
Sometimes it can be practical to stuff a bunch of your belongings in the same box, but this might not be the best practice in other cases. If you have a sturdy enough box and a way to competently and comfortably handle the materials you are working with, then this can be a greater saver of space. As long as you work with the professionals, you can ensure that the common moving problems don't happen to you.

Once you decide it's time to move to a new home or rent out a storage unit in Capitola, CA, it's also time to start thinking about the supplies that you'll need in order to make the transition. The more carefully you pack your belongings, the more likely they are to stay in the same shape when you reach your new destination. There are a few options people still choose that might be less than favorable, so make sure you're acquiring the right materials for your move. Keep on reading so you can find out if you have the right packing supplies.
Going to the local grocery store and finding empty boxes can seem like a cheap and easy way to find packing materials for your belongings. While that may indeed be a cheap and easy method, it's not the best one if you want to keep your items safe throughout the move. If you want to make sure that you use only quality supplies, be sure to purchase boxes that are designed for moving. Wardrobe boxes can be especially helpful when it comes to transporting clothing, and sturdy moving boxes should do the trick for most of your other belongings.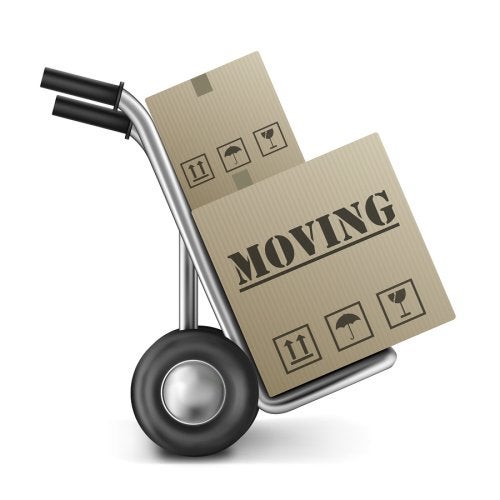 Moving to a new home can be a pain, and moving your stuff into a storage unit in Santa Cruz, CA can sometimes be just as difficult. The good news is that you can make your move much easier by following the proper steps. It's wise to resist the temptation to use makeshift materials, and you should label your boxes once you do find the right kind. Give yourself plenty of time to pack before your moving date so you don't become overwhelmed, and continue on to avoid these common packing mistakes.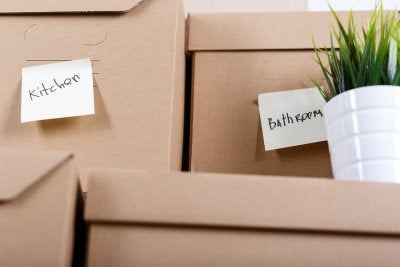 Using the Wrong Materials
It can be expensive to move to a new home, so you might be thinking about how to save some money. Snagging a couple of boxes from your local grocery or department store may seem like a good idea in a pinch, but these boxes typically can't be trusted to stay together during the move. Instead, make sure you buy boxes that are designed for moving or storage. You can find wardrobe boxes that come in handy when moving clothing as well as packing peanuts and other stabilizing materials to keep your belongings safe.
Forgetting to Label Your Boxes
The better you pack your belongings, the easier the process of unpacking will be, so make life simple by packing properly. When you do pack your boxes, be sure to label each one. You can write the name of the room in which the items belong or even write down a list of the contents inside. Labeling your boxes helps you to stay organized when you move into your new home or go back to your storage unit to retrieve some of your things.
Rushing the Job
The best way to make a move as stressful as possible is to wait until the last minute, so get your things together in advance. Even if you are simply moving some of your seasonal decorations to a storage unit, it's best to set out your game plan before you spring into action. Set yourself up for success by planning your move or storage unit rental out ahead of time.

As convenient as a storage unit in Capitola, CA can be, it helps to have one on the ground floor. Whether you are moving to college for the semester or you're moving your business to a new location, a storage unit can provide you with the flexibility you need to make the move as comfortable as possible. A ground level storage unit will be easier to access, and you'll have a much simpler time loading and unloading your belongings when you go to and from your unit. Here are some of the benefits of using ground level storage units.
There's no reason to do more physical labor than you need to, so it's a good idea to look for a storage unit that's on the ground floor. Having a ground level storage unit means you won't have to worry about bringing heavy items up and down the stairs. This can make life much easier, and it will be particularly beneficial for the handicapped and those who are not especially strong. Lugging a television, couch, or other heavy fixture up or down several flights of stairs can be a taxing venture, but your ground level storage unit will make it easy to store your things.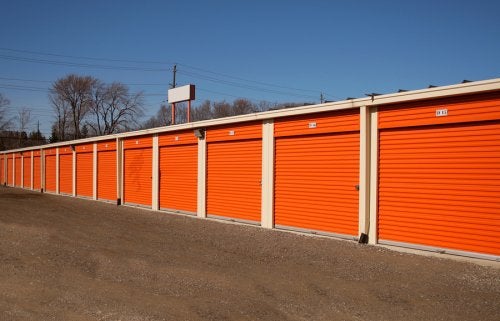 Whether you have a small apartment or a large home, it is always smart to maximize space wherever you can. As you can see in the video, there are many storage options you can utilize, such as cabinet- and- door-hanging baskets. Here are some tips and storage options for you near Capitola, CA:
When storing your clothes in closets, use sub-hangers to hold multiple shirts and pants. Use a storage unit for your seasonal clothing to free up even more space.
Use hanging storage for the inside of cabinets and backs of doors. These storage options can typically hold cleaning supplies, spices, shoes, and much more.
Regularly downsize and donate your unused clothes and items.
Storage & Organization Secrets

There are many common questions about self-storage in Capitola, CA you may find yourself asking them. These questions are often concerning the safety of self-storage and how large each storage unit may come. Continue reading for some answers to these common questions, and do not hesitate to find out more information from your storage rental company.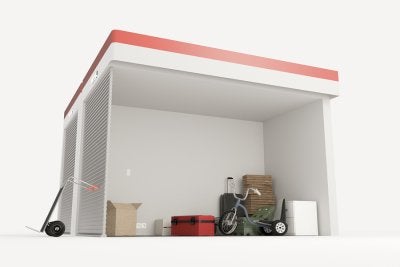 Are self-storage units safe?
It is always smart to interview and research different storage rental companies to find out about their security features. Not all storage companies are created equal, especially when it comes to safety and security. Many storage rental companies have managers who live onsite to ensure storage units are constantly monitored. Your storage unit rental should also only be accessible to you. You will have an individual code that allows only you access into the facility as well as to your storage unit.
Do I really need self-storage?
You may ask yourself this question every time you go into your cluttered spare bedroom or your over-packed and cramped garage. If you have to ask yourself this question, then you probably do need a self-storage unit. Instead of filling your guestroom with seasonal decorations or filling your garage with unused gardening supplies, create more room by storing these items in a self-storage unit. You can finally use your extra rooms and space for what they were intended.
Are self-storage units customizable?
When you have multiple items to store, especially those that vary in size, you may wonder if there is a storage unit big enough to house it all. Thankfully, storage rental companies have a variety of storage unit sizes to accommodate almost anything you may want to store. They should also be easily accessed from a moving truck and located at ground level. If you find yourself with many large items, you can rent a second unit to house all of your storage items. Storage rental companies also have customizable billing options and contracts to better help you decide if self-storage is the right choice for you.