When the holiday season ends and it's time to take down the decorations, remember to take care of them and store them properly so you can use them again and again over the years. If you don't have storage options in Capitola, CA inside your house, you can always use a storage unit. Watch this video and learn about the right way to store an artificial tree.
Artificial trees don't require the same amount of care as live trees, and they can last for years if you care for them the right way. Don't store your fake tree in its original box, as it can break down over time and let moisture, dust, and bugs inside. If you use a plastic container, make sure you use one that seals tightly so air stays out. You can also use a storage bag, and many of these bags have wheels attached.

You've found a storage unit in Capitola, CA and you've packed up all the belongings you plan to leave there, but now you have to figure out how to transport them. It's easy to hurt yourself if you try lifting heavy things without the right techniques, and you might even lose time at work. Watch this video for safety tips for lifting boxes and heavy objects.
Don't try to lift something that's too heavy for you to handle by yourself. Try to lift one corner of the object to determine how heavy it is, and don't be afraid to ask for help. Look for handles or another good place to grip before lifting. Standing next to the object, bend your knees and spread your feet to about shoulder width. Keep your back straight as you slowly lift the object, and keep it close to your torso.

After you've sorted through your options and rented a storage unit in Capitola, CA, it's time to pack up your belongings. Use cushioning packing materials, such as Bubble Wrap®, to pack your delicate items for long-term or temporary storage. You can see a demonstration of the right way to use this popular packaging material when you watch this featured video.
For maximum protection, wrap your item with the bubbles facing inward. For example, if you're going to wrap a bowl, place a sheet of wrap on a flat surface, with the bubbles pointing upward. Place the bowl on top, and fold the sides inward. Use tape to secure the wrap. Don't rely on wrap alone to protect breakable items. Before you take the box to your self-storage rental, fill all available space with additional packing material, such as packing peanuts or crumpled newspaper.

Before you start transporting your belongings into a storage unit, you will need to make sure that your boxes are properly packed and organized . To reduce your stress in the days leading up to your move into self-storage, you may want to create a detailed packing plan. A company that offers storage rental near Capitola can also provide you with boxes, tape, and other supplies that you will need to pack your items. Here are some simple hacks to keep in mind as you prepare your items for storage: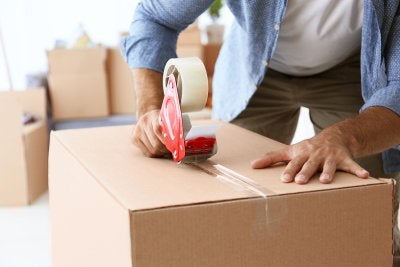 Create a Labeling System
After you have moved all your boxes into storage, you may quickly forget where you have placed certain belongings. To avoid confusion during and after your move, it is a great idea to create a labeling system to use on your boxes as they are being packed. Colored tape, for example, can be used to clearly identify the contents of certain boxes. You may also want to list the general contents of a box on its exterior label.
Use Sheets and Towels As Packing Materials
To save space while you are packing household goods, you may want to consider using your extra sheets and towels to protect more fragile items. Your linens can be securely wrapped around vases, lamps, and other breakable belongings to provide them with an extra layer of protection. As a bonus, using towels as packing materials will eliminate the need to purchase bubble wrap or packing peanuts.
Avoid Overfilling Your Boxes
During the packing process, it may be tempting to cram as much stuff as possible into a single box. If you pack your boxes to the point where they are bulging or overflowing, however, you will have a much more difficult time arranging them in your storage unit. As a general rule of thumb, you should always leave a few inches of space at the very top of each box that you pack.

When it comes to moving your stuff into a storage rental, the way you fill the unit, stack the boxes, and arrange your belongings can significantly affect how much you benefit from the space. The following tips will help you get the most out of your storage rental in Santa Cruz, CA: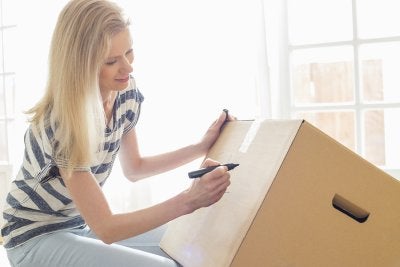 Stack Your Boxes
While packing your belongings that you'll move into storage, it's vital that you think about storing your items vertically as well as horizontally. Many storage units are at least 8 feet tall, meaning that you can stack your boxes high to maximize what you get out of the space. To do this safely, stack boxes that are of similar size with the heaviest ones toward the floor and the lightweight ones at the top.
Leave a Path
As you move your belongings into the storage unit, keep in mind that you may want to access some of the boxes over time. To make the process of getting to particular items as hassle-free as possible, leave at least one walkway through the middle of your unit. When you fill the space completely, not only will it be more difficult to see where everything is, but you'll also have to move more boxes to reach what it is that you need.
Label Your Boxes
Among the most important steps that you can take to get the most out of your storage unit is to label your boxes and face them toward the aisle. The path that you make will be of little help if you can't determine what items are where.
Break Items Down
Do you have some bulky belongings that you need to store? If so, then take a closer look at these items and determine if they can be taken apart. Many types of furniture, exercise equipment, and athletic gear can be at least partially disassembled to make them easier to store. When doing this, be sure to keep all of the related pieces together and bag up bolts and screws as necessary.

Though storage facilities are meant to store and protect your items, annoying pests can enter a storage unit and wreak havoc. These pests, usually rodents and bugs, will enter a storage unit and start looking for items to build their nests. You may think many of the items in your storage unit near Capitola, CA are protected, but you might be surprised by what a pest can use when building nests.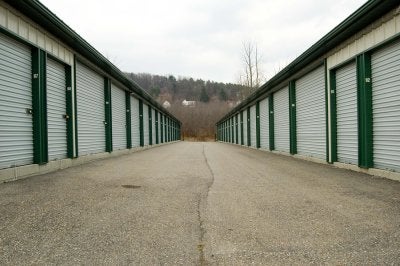 Paper Products
Since rodents can gnaw through almost anything, paper products are some of the easiest materials they can use to build their nests. Any paper materials you might have—files, packing paper, etc.—should be in a sealed and airtight container. This will help deter rodents from nesting in your storage unit. Instead of packing dishes or clothes in cardboard boxes, use plastic containers with tight seals on them. Mice cannot chew through these containers, and the containers make for easier stacking and storage.
Wooden Furniture
Many people are surprised to hear that rats and mice can destroy wooden furniture easily. Rats can gnaw through the legs on a wooden table or couch in no time. As rodents gnaw and strip your wooden furniture, they will take the material to the nest they are building in your storage unit or storage facility. Wrap your wooden furniture in thick plastic wrap, and seal it as well as you can. This will make it difficult for rodents to access your furniture, and it will protect the furniture from rat droppings and urine.
Upholstery and Clothes
If paper products are easy for rodents to tear apart, then fabrics are just as easy to shred. Keep your clothes and drapes in sealed, plastic containers. Make sure your upholstery, such as couches and chairs, is covered in thick, plastic wrapping. If you have any other fabric materials in your self-storage unit, then do whatever is necessary to seal them away from pests and rodents. If you suspect you have a rodent or pest problem, consider using a no-kill trap or repellant to keep unwanted pests away from your storage unit.

After you have decided which clothes will go in your storage unit, it is time to start packing them up. By planning ahead, you can save yourself a lot of stress and time before heading to your self-storage unit in Santa Cruz, CA.
Watch this video for some great tips on packing and securing your clothes for a trip to your storage unit rental. Wardrobe boxes will be your best friend when packing hanging clothes. These boxes can hold about 2 feet of closet space. As long as you seal the box against moisture, your clothes should be completely protected. Folded clothes can stay in their dresser drawers, but for an extended time in a storage unit, you may prefer to box them up. Lay packing paper between each layer of clothes, as well as in the bottom and top of the box. Do not forget to label all of your boxes.

Prior to placing linens into a self-storage unit, you need to take steps to pack them up properly so that they don't get damaged while they're being stored. Watch this video to hear some helpful tips for preparing your linens for a self-storage unit in Capitola .
One of the most important parts of packing linens is finding large boxes that are spacious enough to fit them comfortably. To make the most of the limited space you will have, you can put linens into storage bags before placing them into your boxes. This will help you fit more linens into boxes and protect your linens in your self-storage unit. You can also place cedar wood into your boxes to keep pests away. By taking these steps, you won't have to worry about anything happening to your linens when you put them into your storage unit rental.
How to Pack: Clothing, Linens and Draperies

If you are planning to visit a secure storage facility and rent a high quality storage unit in Santa Cruz, there are a few packing tips to consider first. Watch this video to find out more about how to pack your belongings for storage .
The video begins by advising you to pack heavier items, such as books, in smaller boxes. Lighter items, such as clothes, can be packed in larger boxes. The presenter suggests stacking heavier boxes on the bottom of each pile, with lighter ones on top. It's important to make sure that the boxes are securely stacked. The video suggests fitting plastic or metal shelves into your storage unit. This will make it easier for you to access individual boxes. The presenter also reminds viewers of the importance of carefully labeling each box. It can be useful to know the precise location of specific items or categories of items when looking around your storage unit.

There are many situations in which you might chose to place some of your possessions in storage. Perhaps you are moving house or are temporarily living in a small property. You may be sentimentally attached to certain bulky items, such as heirloom furniture, which you do not have room for in your current home. If you are planning to seek out professional storage services near Santa Cruz , you will first need to pack up your belongings. Packing carefully is key, if you wish your belongings to remain in excellent condition while they are in storage.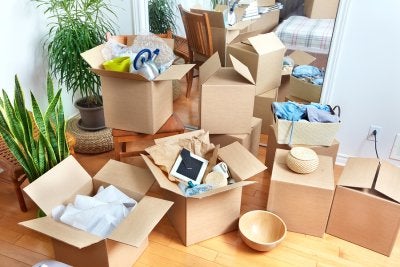 Sort and Categorize Your Belongings
Decide which items you may need to access more frequently so you'll be able to place these toward the front of the storage unit. Make sure they are not buried underneath a stack of other boxes. Separate out fragile items and take special care in packing them. Think about how best to store bulky or awkwardly shaped items, which will not fit easily into boxes. The management team at a reputable storage facility should be able to offer advice on packing these items.
Choose Your Packing Materials
Pack your belongings in plastic or cardboard boxes. You should never use plastic bags as some plastic bags can degrade over time and leave their contents exposed to moisture. Use standard-sized packing boxes, if possible. Most storage units are designed to house a specific number of boxes. Using standard-sized boxes will make it easier to estimate the size of storage unit you will need. If the boxes are different sizes, it will be more difficult to stack them evenly. Use bubble wrap or quilts to cushion fragile items. If in doubt, ask the staff at the self-storage facility for advice.
Select the Right Size Storage Unit
You'll need to count the number of boxes you have packed and measure any non-boxed items in order to estimate the size of storage unit you will need. The self-storage company may be able to offer guidance on this. Your belongings should fit snugly inside the storage unit you choose.