Moving to a new apartment or a storage unit in Santa Cruz, CA may be one of the best decisions of your life, but you have to make sure you do it the right way . There are certain practices that are not recommended, while others can save you a great deal of time and stress. Take a look at this video clip and don't let this happen to you while you are moving.
Sometimes it can be practical to stuff a bunch of your belongings in the same box, but this might not be the best practice in other cases. If you have a sturdy enough box and a way to competently and comfortably handle the materials you are working with, then this can be a greater saver of space. As long as you work with the professionals, you can ensure that the common moving problems don't happen to you.

Before you head to your storage unit in Santa Cruz, CA , you will need to first pack up your belongings. This tends to be a stressful experience for many, but the right insight can make it a much simpler process. Watch this video if you would like to pick up some top tips for packing before using a storage unit.
Whether you are going on a vacation, moving to a new home, or stowing some of your belongings away in a storage unit, you need to make sure you do it right. This will ensure that your belongings are in the same shape when you retrieve them as they were in when you left them in the storage unit. Use a wardrobe box when you transport clothing, and take advantage of the extra space at the bottom. Remember to label and color code your boxes for easy unpacking, and keep your larger items in smaller boxes and your smaller items in large boxes.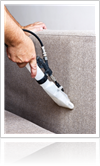 If you're moving furniture into a self-storage facility near Santa Cruz , there are a few things that you can do to be sure that your belongings will remain secure and undamaged. When preparing a sofa for storage, you'll need to clean it and protect it from dust, scratches, and rodents while in your self-storage unit. Here is a simple guide to preparing your sofa for storage in a storage facility.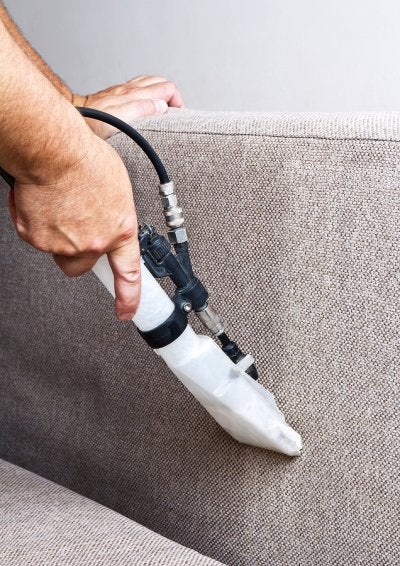 Clean the Sofa's Fabric and Parts Completely
Before doing anything else, you'll want to completely clean every part of your sofa. This will ensure that it doesn't begin to smell moldy or musty while in your storage unit. Vacuum the sofa's upholstery thoroughly to make sure that all dust, dirt, hair, and debris are removed. Next, clean the sofa's fabric with an antimicrobial cleaning agent that is specifically formulated for upholstery. Finally, polish and clean any metal or wooden parts of the sofa with the appropriate type of cleaner.
Store Removable Parts Separately
Once your sofa is thoroughly cleaned, you can begin detaching any removable parts. If the legs or arms of your sofa can be taken off, you should do so, and wrap them securely in bubble wrap or plastic. They can be stored separately in a box in your storage unit. You should also remove pillows or cushions from the sofa, and store these separately as well in vacuum-sealed storage bags. This will keep them from becoming faded, dusty, or damaged.
Protect the Sofa from Rodents and Bugs
Even if you don't think that your storage facility is home to rodents and bugs, it's still wise to protect your sofa from vermin. You can spray your sofa with a bug and rodent repellant before moving it to your storage unit. Just be sure that the repellant is safe for fabrics and upholstery. You should place wooden pallets on the floor of your storage unit, and cover them with thick plastic. Place your sofa on top of the pallets, and cover it with a cotton drop cloth or canvas.

With the right tools, moving does not have to be as much of a hassle as you think it will. The Moving Day app available on iTunes gives you the help you need to easily organize your belongings so you can transport them to your new home or to your storage unit in Capitola .
This app makes it easy to catalog every item that you pack. It also has a built-in barcode scanning and label making system to keep you organized throughout every phase of the move. Find an easier way to identify damaged or missing items and create reports right from the app.
Whether you are bringing your belongings to a storage facility or to your new home, this app keeps you organized during the process. Download it before your next move to make it less stressful.