Proper labeling on your moving boxes is vital to keeping your move and your storage unit well organized. There are many ways to label boxes—such as using a color-coded system or individual inventory list—and each has its own drawbacks and attributes. However, you can use a mixture of different labeling systems to ensure that your boxes are easy to keep track of during the moving process and in your Capitola, CA storage rental . Read on to learn about a quick and efficient way to label all of your moving boxes.
Before beginning the process, purchase new labeling supplies. You will need colored permanent markers, colored painter's tape, and colored labeling stickers. Separate your boxes and items by the rooms they belong to. Each room will be designated a color, such as blue for bathroom items and orange for kitchen items. Take the correct colored marker and write the name of the room on all four sides and on the top of the box. You can also include a short inventory list on each box or on a master list that includes the number of boxes and furniture that will be moved to your new home or storage unit.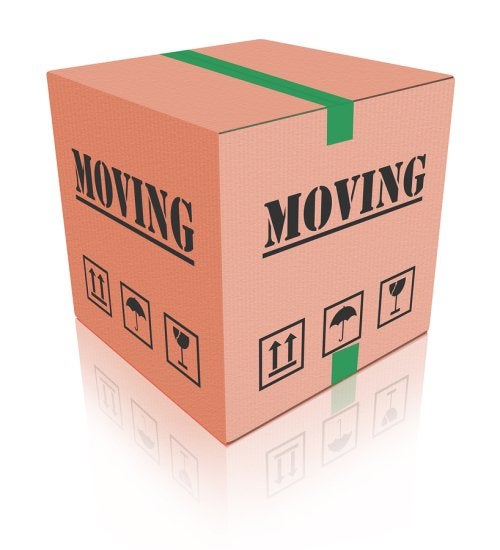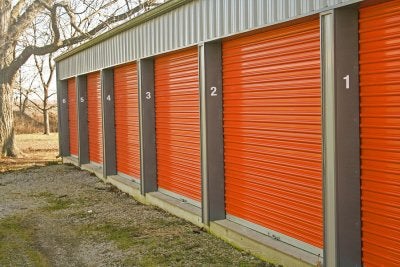 There are many tips, tricks, do's, and don'ts when it comes to packing belongings into a storage unit . For example, overpacked and mislabeled boxes can present dangers in your Santa Cruz, CA storage unit. You can prevent difficulties by following the dos and don'ts listed below.
Do Plan a Layout
Planning an efficient layout is one of the most important steps when packing your storage unit. This layout will help you create pathways throughout the unit, so you can easily access all of your furniture and moving boxes. Draw up a simple plan of the unit and use painter's tape to section off pathways and different areas of the physical unit.
Don't Overpack Boxes
It may seem easy to overpack moving boxes, especially when they will be sitting in a storage unit. However, overpacked and heavy boxes can present several dangers and difficulties during storage and moving. Heavy boxes stacked on each other can create an unstable tower that might fall and injure you or damage your items. Always be aware of how heavy your boxes are so you can ensure their stability while they are in storage.
Do Label Boxes
Proper labeling will keep you more organized and allow for easy access to your items in the unit. Separate your boxes by the rooms they belong to and categorize each set of boxes with a different color. For example, label your boxes of dishware and kitchen products with a blue marker and blue tape. This color coding system will keep your unit organized and more efficient when unloading boxes.
Don't Use Subpar Supplies
When you use old moving boxes, trash bags, or used containers to hold your items, then you risk the containers ripping and damaging your belongings inside. If you use newspaper to protect your breakables, then the newspaper will likely stain the items and make them difficult to clean. Choose new packing supplies from your moving company or storage facility, so you can rest assured that your belongings are protected.

Self-storage is an incredibly convenient service that can help you free up much needed storage space in your home or office. When you are considering renting a storage unit near Santa Cruz , it is important to separate the myths from the facts about these types of facilities. Your storage unit professionals will be there to answer any questions that you might have about what to expect from your experience with placing your items into storage. Let's debunk some of the most popular myths concerning storage facilities.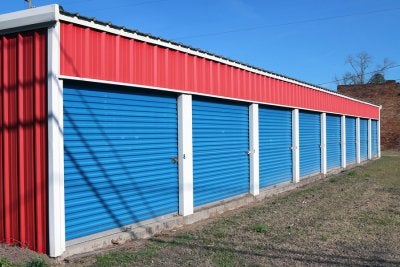 Myth: Storage units offer temporary solutions.
A common myth about self-storage is that this type of service is mainly designed for people who are in times of transitions. While temporary storage can provide you with necessary space during a big move, you can also benefit from long-term solutions that are offered by your facility. A long-term storage unit can allow you to hang on to outdoor equipment, important paperwork, and other bulky items that would otherwise be cluttering up your home.
Myth: Storage is too expensive.
You will be pleased to learn that self-storage is an affordable option that can be appropriate for people of many different incomes. When you decide that you are in need of storage, you can contact your local facility to learn about their rates and specials. Without a long-term contract, you will also be free to cancel your storage unit rental and stop your monthly fees at any time.
Myth: Storage units are hard to access.
When you place your belongings into storage, there may be certain items that you will want to be able to access at a moment's notice. A quality storage unit facility will provide you with access to your unit during many hours of the day. With keypad security access, you will be able to easily unlock and open up your storage unit when needed. Your storage unit professionals will provide you with convenient services throughout your storage rental experience.

When you are getting ready to move to a new house or bring your things to a storage unit in Santa Cruz, CA, you will need a few essential materials. Pick up a few sturdy boxes and some strong moving tape so you can keep your belongings safe when you transport them. View this video for some tips for taping moving boxes.
It's crucial to secure the bottom of your moving boxes so their contents won't fall through and drop to the ground. You can start by folding in the flaps. Then, using a tape dispenser, tape along the seam where the flaps meet in the middle. The next step is to tape an X across the box, from corner to corner. Finally, add two more pieces of tape running perpendicular to the first strip. For the top, just use one piece of tape across the middle and then two pieces going perpendicular.

You will want all of your belongings to make it to the storage unit in Santa Cruz, CA without any trouble, but some items are more fragile than others. If you have some artwork that you'd like to keep in your temporary storage unit , it's wise to take some extra precautions to keep it safe. Watch this video to learn about the right way to pack artwork.
One of the most important aspects of packing fragile items is choosing the right box. Once you've got a quality moving box, add some cushioning to the bottom by dropping in crumpled up newspaper. Then, wrap your artwork in bubble wrap and tape it securely. If you're packing multiple pieces, it's a good idea to have them facing each other. Add more newspaper for extra cushioning, and then tape the box closed and label it so you and your movers know that it's fragile cargo.

Owning a small business can be extremely rewarding. If you need a little extra space for your things, a storage unit in Capitola, CA may be just what you're looking for. A storage unit will make sure your clutter stays to a minimum, and it can be especially convenient if you're moving to a new location. For a small business owner, a temporary storage unit will likely fit within your budget constraints as well. Please keep reading if you'd like to find out how a small business owner can benefit from having a storage unit.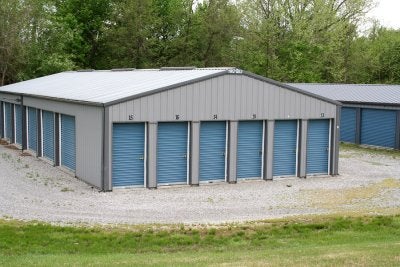 Keeping Clutter Out
It can be difficult to conduct your daily business when you're tripping over clutter, which is one reason why a storage unit can be so valuable to small business owners. Whether you're drowning in paperwork or you have products that have yet to be moved, a temporary storage unit can be the perfect solution. When clutter gets especially bad, it can start to take over your office space, which spells bad news for employees and clients alike. Consider looking into a storage rental to clear up some of the clutter at your workplace.
Moving Your Business
As long as you play your cards right, your small business won't always be a small business. This means that at some point, you'll probably have to move to a bigger space. It's helpful to have a storage unit when you get to this level. Moving can be stressful enough as it is, but a storage unit can be of help. Expanding can be great for your small business, and a storage unit can contain your documents and equipment while you're in the process.
Freeing Up Your Finances
A storage unit is a great asset, and the best part is that it's affordable. When you look into a storage unit rental, you can cut costs without cutting convenience. This means you'll have a little bit of extra financial flexibility to take care of business, which is your main priority as a small business owner. A storage rental might be just what you need to keep business moving.

A home renovation can make your home more valuable and appealing, but you might need somewhere to keep your belongings during the process. A storage unit in Capitola, CA can be a great commodity to have when you decide to make some changes or add on to your home. Your storage unit will keep your belongings safe until you're ready to move them back into your house, and it comes with a handful of other benefits as well. Keep reading if you are wondering why you should use self-storage during a home renovation.
Depending on how much of your house you're renovating, a decent chunk of it might be inaccessible for some time. You will need plenty of space to work with during your home renovation, and you won't want to be tripping over clutter throughout the process. A storage unit is a place where you can store your things and access them whenever you want, but they won't take up space in your home. As long as you pack properly and choose the right storage facility, you can rest assured that your belongings will still be in top shape when you come back for them after your renovation.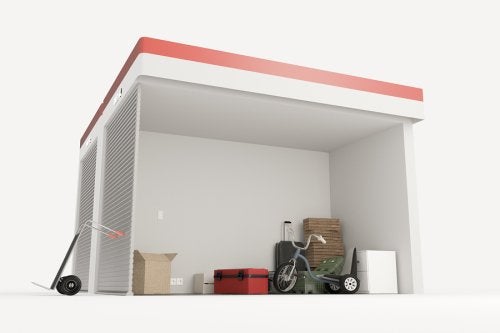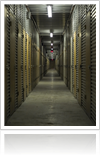 There are plenty of factors to think about when you get ready to make a move, so it's a good idea to start planning early on. Temporary storage in Capitola, CA can be helpful, especially if you're planning on doing some downsizing before you head to your new space. You also want to keep your belongings safe and easily accessible, and a storage unit can help in this area as well. Here are 3 reasons to consider temporary storage when you're moving.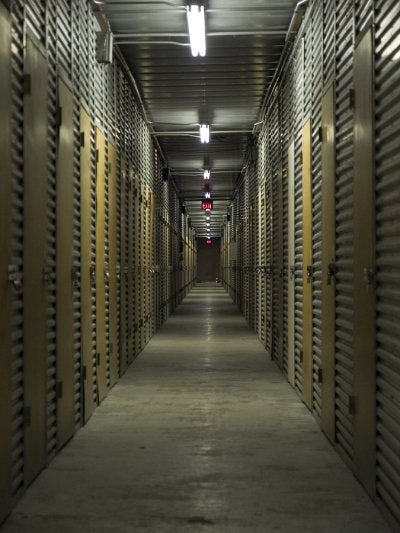 1. Downsize Before the Move
When you're preparing to move to a new location, you might want to take this time to get rid of some of your clutter. This is even more important if you're going to be moving to a smaller space. Buy a couple of bins and take a walk around your house, looking for anything that doesn't necessarily need to stay. Throw the things you definitely plan to get rid of in 1 box and some things you're not sure about in another. Then you can donate what you don't need, and you can take your "maybe" bin to your storage unit rental, which clears up space around the house and helps you stay focused on the move.
2. Protect Your Belongings
Moving can be a hectic process, so it's nice to know that your important belongings are away from the chaos and not in any danger of being damaged. If you want to keep your stuff out of harm's way, consider looking into a temporary storage unit. You can use this space to store your things while you gradually clear out your home during the move. A storage unit can be particularly effective if you plan on taking your time when moving to your new home.
3. Access Your Items
It's important to keep your stuff protected, but what if you need to access it? With a temporary storage unit, you'll be able to get back to your things whenever you need to. If you accidentally pack something that you meant to leave out, you won't have any problem getting it back from your storage unit.

Whether you are packing your belongings up to move to a new house or you're getting ready to put some things into your storage unit in Santa Cruz, CA , you are going to need the right packing materials. Always go for quality boxes rather than used ones, and be sure to pad each box for extra protection. You should also invest in a couple of heavy-duty markers so you can label your boxes and find what you're looking for. Continue on for a guide to choosing the right packing materials.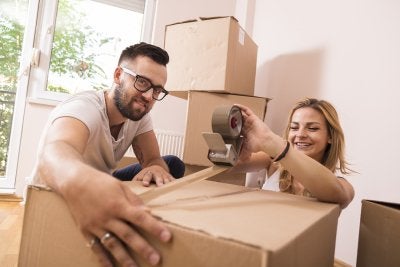 Go for Quality
If you want to make sure your belongings are kept safe during their stay in your storage unit, make sure the packing materials you use are sturdy enough to survive. Many people like to take the easy route and grab used boxes from department stores and supermarkets, but they have been known to give out. Since you don't want your packed belongings spilling out onto the ground when you're transporting them, you should look into sturdy moving boxes. You can even find boxes that are designed for clothing, making it even easier to move part of your wardrobe to your storage unit.
Pad Your Belongings
You don't necessarily have to go overboard in protecting everything you bring to your storage unit, but your fragile items will need some extra care. When you pack delicate items like glassware or jewelry, be sure to wrap them up before you store them away. You can use old newspapers to cushion your glassware, or you could go the extra mile and buy some bubble wrap for even more protection. You should also remember not to stack other boxes on top of your fragile items in the storage unit.
Use Sharpies for Labeling
Once you've padded your things and packed them in sturdy moving boxes, you should label the outside of each box. Label each one with the room that it came from or should end up in so that you don't have to rummage through all of your things to find what you need when you come back to your storage unit rental.

Before you can make use of your storage unit in Santa Cruz, CA, you will need to think about how to pack your belongings . Packing the wrong way can be risky, as boxes may break, cave in, or get knocked over if you don't do it right. Check out this video for a quick look at packing seasonal decorations for storage.
Seasonal decorations tend to be on the fragile side, especially little ball ornaments that you might hang from a Christmas tree. Fortunately, you can keep them safe in storage with a little creativity. Line a plastic bin with plastic cups, and then fill each cup with ornaments and decorations. Then use a thin sheet of cardboard to create the base for a second layer. Repeat the process, secure the lid on top of your bin, and rest assured that your decorations will be safe in the storage unit.