A storage rental in Capitola, CA can help a family start using their garage and closets again, and college storage is convenient for students who study far from home. Commercial storage rental can be a lifesaver for your business as well. If your business is growing and your demand for inventory increases, you'll need somewhere to put it. Working from home is nice, until your work starts to take over your home, but having a place to store your tools can take the burden off your family. Read on for signs that your business could benefit from renting a storage unit.
You're running out of room for your inventory.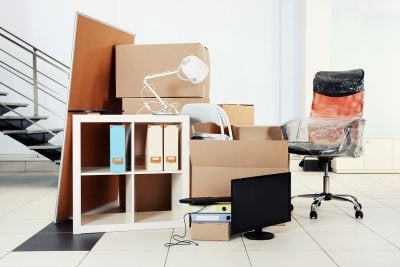 Many businesses work hard over the span of years or decades to get to where they are now, but sometimes businesses explode overnight. If you're suddenly hit with a huge demand for your products, you need somewhere to store your inventory. Your office space might not be huge, especially if you're a young company, but a storage unit can clear up some room. You can keep your inventory in a storage space until you need it, so you won't have to trip over it when you walk back to your desk from the water cooler.
You work from home.
Working from home has its advantages, but it has drawbacks as well. If your apartment doubles as your home office, you'll probably have even less room to store your inventory, equipment, and necessary business supplies. This is a bigger problem if you live with other people. Not only do you have to worry about clutter getting in the way, you also must protect your business equipment from damages. Consider turning your spare room into a legitimate home office and putting its contents in a storage unit.
You need a place for your tools.
If you work in an industry like the plumbing or home improvement, you can be your own boss without having headquarters to work out of. You may not have too much paperwork or office equipment to worry about, but a storage unit can house your tools, so you don't need to keep them at home.

When the holiday season ends and it's time to take down the decorations, remember to take care of them and store them properly so you can use them again and again over the years. If you don't have storage options in Capitola, CA inside your house, you can always use a storage unit. Watch this video and learn about the right way to store an artificial tree.
Artificial trees don't require the same amount of care as live trees, and they can last for years if you care for them the right way. Don't store your fake tree in its original box, as it can break down over time and let moisture, dust, and bugs inside. If you use a plastic container, make sure you use one that seals tightly so air stays out. You can also use a storage bag, and many of these bags have wheels attached.

You might be excited to get your things into your own storage unit in Capitola, CA so you can free up some space around the house, but don't rush into the process and make thoughtless mistakes. People often put themselves at risk for injury, because they use improper lifting techniques that can hurt their backs. It's also a good idea to research the storage rental company and make sure they're right for you. Here's more on what not to do so that you don't make any common mistakes.
Don't Use the Wrong Moving Techniques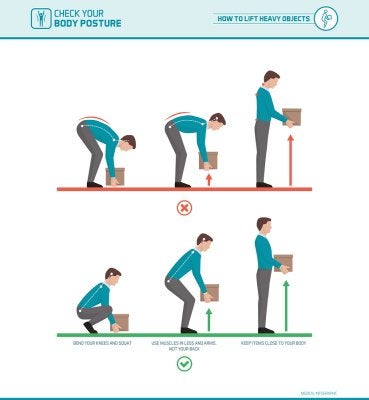 When it comes to the actual process of putting your things into your storage unit, you should know how to pack and lift your belongings correctly. It's much easier to transport your belongings when they're packed the right way, as they won't shift around in their boxes or give you problems when you're hauling stuff to and from the moving truck. Use boxes that were designed for moving, not old and broken boxes from your local grocery store. When you move a heavy piece of furniture, have a friend help you. If you can take on the load yourself, remember to keep your back straight and lift with your legs.
Don't Neglect to Research Your Storage Rental Company
A storage unit could be exactly what you're looking for, but the company you work with can make a big difference in your experience. There's no reason to work with a company that you don't trust. A small amount of research can go a long way, and simply checking out a storage rental company's website can teach you a lot about them. Look at your options, and don't work with a business that doesn't make you comfortable.
Don't Stack Your Boxes Too Tall
Your belongings should be just the way you left them when you come back to your storage unit. If you stack your boxes too high, they could crumble over time and end up falling over and destroying some of your stuff. Consider what's in your boxes, and keep the stacking to a reasonable height.

The opportunity to spend some time with out-of-town relatives is one of the wonderful parts of the holiday season. Make the most of your time with your houseguests by eliminating the possibility of cramped conditions. There are affordable storage options available in Capitola, CA, and you can choose from self-storage rentals in a range of sizes to suit your needs .
If your home is relatively roomy and uncluttered, rent a small self-storage unit. Or perhaps you've been using your guest bedroom as a catchall place to put random items. Don't let your houseguest trip over odds and ends—make him or her feel welcome by clearing out the clutter and stowing it away in temporary storage. Consider how your guest plans to arrive at your home. If he or she is driving, it would be courteous to offer space in your garage for your guest's car. This means it's time to gather together your yard tools, bikes, and miscellaneous junk, and store them safely until your houseguest leaves.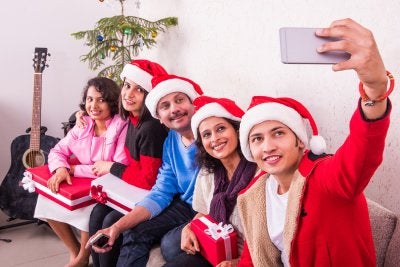 No matter what distance you're traveling during your move, there are a few tricks you can use to make the process easier. First, give yourself more time to plan your move than you think you'll need. Next, explore your storage options in Capitola, CA, deal with unnecessary clutter, and stock up on packing and moving supplies.
Reserving a Self-Storage Rental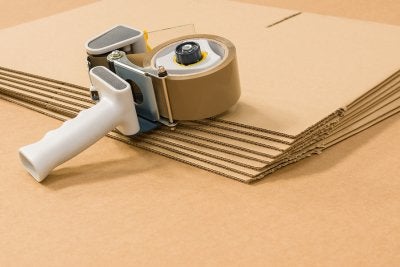 A disorganized move is stressful and inefficient. An effective way to keep your family organized is to rent a temporary storage unit, especially if you're a military family. Military families move often, and they don't necessarily take all of their belongings with them each time they move. If you or your spouse is headed for an overseas deployment, start checking out the rates for self-storage. Talking to a storage rental company is also a smart idea if you're a college student. You might not want to move all of the contents of your dorm room back home each summer. Rent a storage unit near your campus to streamline your move when the new school year starts.
Dealing with Clutter
The day of the move is the wrong time to deal with clutter. As soon as you decide to move, start sorting through your possessions. Get rid of items that you can discard, recycle, sell, or give away. Inevitably, there will be some items with sentimental value that you might not need any longer. If you can't decide what to do with these items, you can put them into storage, and deal with them after you've settled into your new home.
Stocking up on Moving Supplies
It's a waste of time to run out to the store for packing supplies in the middle of your move. Stock up on more supplies than you think you'll need. Get plenty of:
Boxes of all sizes
Tape
Scissors
Markers
Packing peanuts
Delegating Tasks
Your move will go smoothly if you delegate tasks to each family member. For example, adults and older children can wrap and pack the breakable items. Younger kids can help by packing their own clothes and stuffed animals into plastic bins. When everyone pitches in, the move will go faster than you think.

A cluttered house can be a stressful home, especially if your at-home storage space is minimal or you have a large family. Take advantage of affordable self-storage to clear out your home of seasonal items at the end of the summer. A storage rental company in Capitola, CA can offer clean, secure units in a variety of sizes.
Summer Clothing
Gather together any hot weather clothing you don't intend to wear until next summer. Make sure each item is clean and thoroughly dry to discourage mildew. One of the most effective ways to protect clothing in temporary storage is to place it in vacuum-sealed bags. Then, stack the bags in a sealable plastic bin. While you're at the storage unit, take the opportunity to get your chilly weather clothing out of storage.
Recreational Gear
Californians are able to enjoy the great outdoors year-round, but there are still some recreational items you might not need once summer is over. Use your self-storage rental to put away tents, portable camping stoves, and coolers. Any other recreational gear you don't plan to use for a while can also be stored away, such as rollerblades, kayaks, golf clubs, and mountain bikes.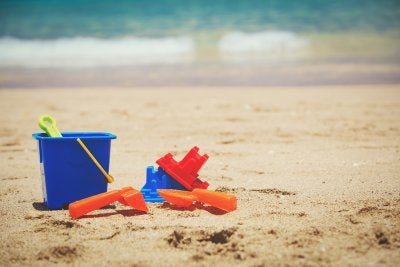 Pool Accessories
Once you've closed your pool for the season, there's no need for all those accessories and cleaning equipment to take up space in your garage. Your storage unit can easily accommodate pool floats and cleaning chemicals. Or, perhaps you have a kiddie pool that your children won't be using until next summer. Protect it from the elements by storing it.
Holiday Gifts
Did you know there's a right time of year to buy certain things? By taking advantage of end-of-year sales during the fall, you can finish your holiday to-do list ahead of schedule. You can store bulky gifts in your self-storage rental so that prying eyes won't find them prematurely. The fall is a great time of year for deals on toys, housewares, electronics, and BBQ grills.
Harvest Wine
Even if your home lacks a wine cellar, you can take advantage of the fall harvest deals on wine by storing extra bottles in your self-storage unit. Fall is one of the best times of the year to buy wine, as it's when vineyards introduce new vintages.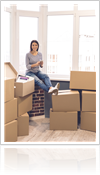 A move is exciting, but it's not always the easiest to pull off. If you think you might need some help with the process, consider looking into a storage unit in Capitola, CA where you can store some of your belongings during the move. A storage unit will give you a place to store a portion of your belongings to make the move easier and ensure that your things stay protected throughout the procedure. You can get rid of some of your clutter, stay organized while moving, and have a place to keep some of your childhood belongings when you head off to college . Read ahead to find out how self-storage can help during your big move.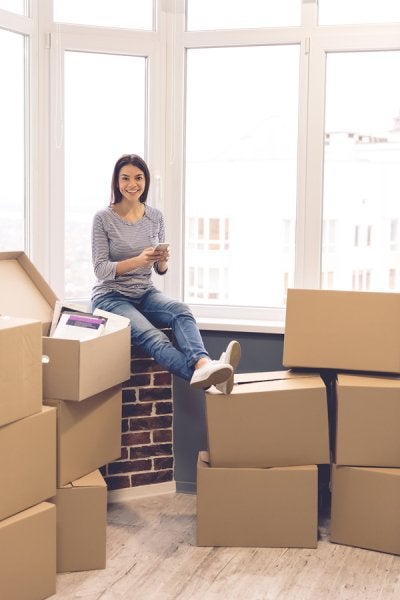 Getting Rid of Clutter
Packing up and getting ready to move can be difficult if you're constantly tripping over belongings that you don't need in the house, but a self-storage unit can help. Rather than using your living room, garage, or entryway to your home as a storage space, consider renting an actual self-storage unit. This will give you a place to put the items that you don't necessarily need to keep in your home and allow you to take back the space that you paid for.
Keeping Yourself Organized
Organization is key when you're moving, but it's easy to get thrown off track. If you want to remain as organized as possible throughout the process, think about how you can use a storage unit. When you get ready to move, you might come across old belongings that you don't necessarily need but don't want to throw away; if you have a storage unit, you have a convenient place to store these items.
Transitioning to College
Moving out of your parents' house to go to college is a big step, but you will likely be back in between semesters. If you don't want to bring everything from your old bedroom to your new dorm room, a storage unit can be of help. You won't have to worry about keeping tabs on old mementos, but you won't have them taking up valuable space either.

As you are getting ready to move into your storage unit, you may want to rely on expert moving tips for packing your boxes. In this video, you will receive professional advice for packing and storing your clothes. After you have obtained cardboard boxes and packing tape, you will be ready to pack your wardrobe. Your storage unit facility in Santa Cruz may also be able to provide you with special wardrobe boxes, which will allow you to hang up your clothes.
Once you have packed up your clothes in the correct manner, you will be ready to start moving. A secure storage unit will provide a climate controlled and low humidity environment that is perfect for storing your clothes.

When you think of self-storage near Capitola, CA, you may have certain questions. What can be stored? How secure is a storage unit rental? How many sizes are available to rent? These are just a couple questions that might pop up when considering a storage unit rental. Continue reading to learn more about what you should know about self-storage .
You Can Store Most Things
Almost anything can go into your self-storage unit. Your heirlooms, seasonal clothes, holiday decorations, and rarely-used appliances can easily fit in one or more storage units. If you have a college-aged child, then you may wish to rent a student storage unit. This is the same type of unit, but it can hold your child's furniture and items while he or she is away at school. Speak with your storage rental company about specific items that are not allowed in a self-storage unit, though most only prohibit living animals, perishable food, and hazardous chemicals.
You Can Feel Secure
If you have worried about placing your valuables in a storage rental, then you can rest assured that self-storage is completely secure. Storage rental companies have different types of security, but many utilize the services of an onsite manager who keeps the facility secure at all times. Your storage unit rental will be locked and accessed only through an electronic keypad and your individual code. Storage rental facilities are also fenced and only accessible through the same code.
You Have Choices in Unit Size
There are multiple storage unit sizes to accommodate all your needs. Storage units are typically 10 feet high and come in a few different sizes. You can choose a unit size depending on the square footage amount of the items you are storing. You can also rent multiple storage units, if you have many items that need to be stored. Speak with your storage rental company about the recommended size to accommodate your storage needs.

When you are deciding between storage unit types or sizes, there are a few factors to take under consideration before finalizing your decision. Storage unit rentals near Santa Cruz, CA can house almost any item you may want to store, such as gardening equipment, seasonal clothes, and furniture. When selecting the right storage unit to suit your needs, here are a few factors to think about:
Consider what you are storing. The size of your storage unit may change depending on what you want to store. For example, you may only need a small unit if you plan to store seasonal clothes and decorations. If you are storing heirlooms, furniture, and artwork, though, then you may want a larger storage unit.
Think about the storage facility's proximity to you and how often you will access your storage unit. If you anticipate accessing your unit regularly, then look for a facility and storage unit close by.
Look at the security of your intended storage unit. Your items deserve to be protected at all costs, so look for a secure facility where you feel safe leaving your items.