A storage rental in Capitola, CA can help a family start using their garage and closets again, and college storage is convenient for students who study far from home. Commercial storage rental can be a lifesaver for your business as well. If your business is growing and your demand for inventory increases, you'll need somewhere to put it. Working from home is nice, until your work starts to take over your home, but having a place to store your tools can take the burden off your family. Read on for signs that your business could benefit from renting a storage unit.
You're running out of room for your inventory.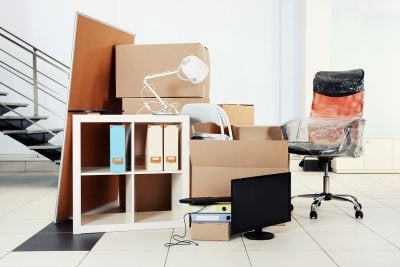 Many businesses work hard over the span of years or decades to get to where they are now, but sometimes businesses explode overnight. If you're suddenly hit with a huge demand for your products, you need somewhere to store your inventory. Your office space might not be huge, especially if you're a young company, but a storage unit can clear up some room. You can keep your inventory in a storage space until you need it, so you won't have to trip over it when you walk back to your desk from the water cooler.
You work from home.
Working from home has its advantages, but it has drawbacks as well. If your apartment doubles as your home office, you'll probably have even less room to store your inventory, equipment, and necessary business supplies. This is a bigger problem if you live with other people. Not only do you have to worry about clutter getting in the way, you also must protect your business equipment from damages. Consider turning your spare room into a legitimate home office and putting its contents in a storage unit.
You need a place for your tools.
If you work in an industry like the plumbing or home improvement, you can be your own boss without having headquarters to work out of. You may not have too much paperwork or office equipment to worry about, but a storage unit can house your tools, so you don't need to keep them at home.

You might be excited to get your things into your own storage unit in Capitola, CA so you can free up some space around the house, but don't rush into the process and make thoughtless mistakes. People often put themselves at risk for injury, because they use improper lifting techniques that can hurt their backs. It's also a good idea to research the storage rental company and make sure they're right for you. Here's more on what not to do so that you don't make any common mistakes.
Don't Use the Wrong Moving Techniques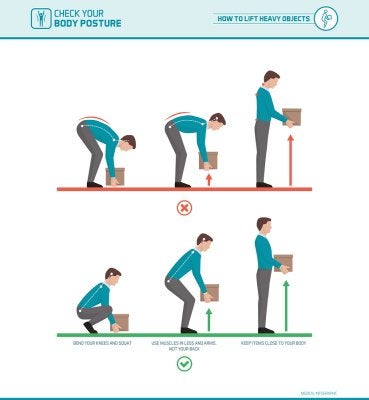 When it comes to the actual process of putting your things into your storage unit, you should know how to pack and lift your belongings correctly. It's much easier to transport your belongings when they're packed the right way, as they won't shift around in their boxes or give you problems when you're hauling stuff to and from the moving truck. Use boxes that were designed for moving, not old and broken boxes from your local grocery store. When you move a heavy piece of furniture, have a friend help you. If you can take on the load yourself, remember to keep your back straight and lift with your legs.
Don't Neglect to Research Your Storage Rental Company
A storage unit could be exactly what you're looking for, but the company you work with can make a big difference in your experience. There's no reason to work with a company that you don't trust. A small amount of research can go a long way, and simply checking out a storage rental company's website can teach you a lot about them. Look at your options, and don't work with a business that doesn't make you comfortable.
Don't Stack Your Boxes Too Tall
Your belongings should be just the way you left them when you come back to your storage unit. If you stack your boxes too high, they could crumble over time and end up falling over and destroying some of your stuff. Consider what's in your boxes, and keep the stacking to a reasonable height.

The first step to making sure your furniture is well-preserved while in storage is to select a reputable storage rental company near Capitola. It should have clean, leak-free storage units, as water damage can be disastrous for furniture. After you rent the right size of storage space for your furniture, lay some thick plastic sheeting on the floor of the unit, and then start loading up the moving truck.
Clean and repair the furniture.
Slide each piece away from the wall, and wipe it down thoroughly. There could be mildew in areas where you don't often clean, and one moldy piece of furniture in a storage rental will contaminate the rest of it. If any of your furniture needs repairs, this is a good time to take care of it.
Take your furniture apart.
There's no point in throwing out your back and testing the goodwill of your friends by trying to move a huge credenza as is. Instead, take off everything that can be removed. Slide out drawers and take out shelves. On some pieces, you might even be able to remove doors and legs. Disassembling your furniture lightens the load, and it might be easier to grip while moving it. Be sure to label each disassembled piece so you can put it back together again later. You can use adhesive labels for this. Put nuts, bolts, and screws into a plastic bag, and tape the bag to the furniture. Use a separate bag for each piece of furniture.
Protect your furniture in transit.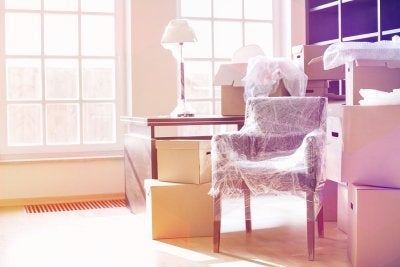 It's inevitable that furniture will shift around inside a moving van. Wrap each item with padding, such as blankets. Do not stack furniture inside the moving van—if it topples over, it will sustain damage, and it will likely damage other pieces of furniture.
Load the storage unit.
When you arrive at your self-storage unit, position the largest, heaviest pieces of furniture toward the back. As you bring pieces in, try to leave space for one or two walking paths. This way, you'll be able to access the items in the back of the unit if you've stored lighter boxes of possessions on top of the furniture.

No matter what distance you're traveling during your move, there are a few tricks you can use to make the process easier. First, give yourself more time to plan your move than you think you'll need. Next, explore your storage options in Capitola, CA, deal with unnecessary clutter, and stock up on packing and moving supplies.
Reserving a Self-Storage Rental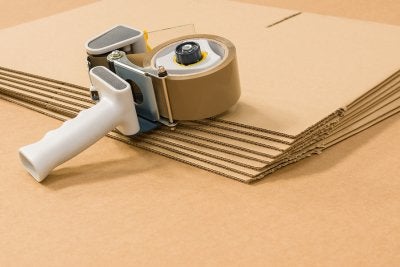 A disorganized move is stressful and inefficient. An effective way to keep your family organized is to rent a temporary storage unit, especially if you're a military family. Military families move often, and they don't necessarily take all of their belongings with them each time they move. If you or your spouse is headed for an overseas deployment, start checking out the rates for self-storage. Talking to a storage rental company is also a smart idea if you're a college student. You might not want to move all of the contents of your dorm room back home each summer. Rent a storage unit near your campus to streamline your move when the new school year starts.
Dealing with Clutter
The day of the move is the wrong time to deal with clutter. As soon as you decide to move, start sorting through your possessions. Get rid of items that you can discard, recycle, sell, or give away. Inevitably, there will be some items with sentimental value that you might not need any longer. If you can't decide what to do with these items, you can put them into storage, and deal with them after you've settled into your new home.
Stocking up on Moving Supplies
It's a waste of time to run out to the store for packing supplies in the middle of your move. Stock up on more supplies than you think you'll need. Get plenty of:
Boxes of all sizes
Tape
Scissors
Markers
Packing peanuts
Delegating Tasks
Your move will go smoothly if you delegate tasks to each family member. For example, adults and older children can wrap and pack the breakable items. Younger kids can help by packing their own clothes and stuffed animals into plastic bins. When everyone pitches in, the move will go faster than you think.

After you've sorted through your options and rented a storage unit in Capitola, CA, it's time to pack up your belongings. Use cushioning packing materials, such as Bubble Wrap®, to pack your delicate items for long-term or temporary storage. You can see a demonstration of the right way to use this popular packaging material when you watch this featured video.
For maximum protection, wrap your item with the bubbles facing inward. For example, if you're going to wrap a bowl, place a sheet of wrap on a flat surface, with the bubbles pointing upward. Place the bowl on top, and fold the sides inward. Use tape to secure the wrap. Don't rely on wrap alone to protect breakable items. Before you take the box to your self-storage rental, fill all available space with additional packing material, such as packing peanuts or crumpled newspaper.

Proper labeling on your moving boxes is vital to keeping your move and your storage unit well organized. There are many ways to label boxes—such as using a color-coded system or individual inventory list—and each has its own drawbacks and attributes. However, you can use a mixture of different labeling systems to ensure that your boxes are easy to keep track of during the moving process and in your Capitola, CA storage rental . Read on to learn about a quick and efficient way to label all of your moving boxes.
Before beginning the process, purchase new labeling supplies. You will need colored permanent markers, colored painter's tape, and colored labeling stickers. Separate your boxes and items by the rooms they belong to. Each room will be designated a color, such as blue for bathroom items and orange for kitchen items. Take the correct colored marker and write the name of the room on all four sides and on the top of the box. You can also include a short inventory list on each box or on a master list that includes the number of boxes and furniture that will be moved to your new home or storage unit.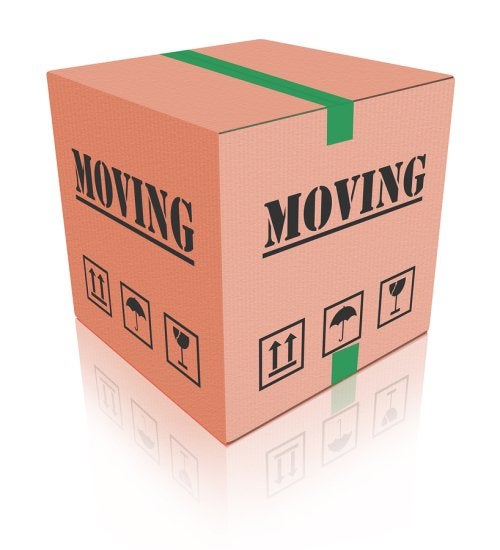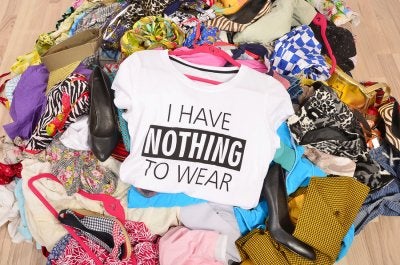 Clutter can be a significant stressor in your life, but it's easy enough to keep yours to a minimum as long as you stick to a system. Temporary storage in Capitola, CA might be just what you need to clear out some of the space in your home. You can store your holiday decorations until the season comes back around, keep your educational books safe in between semesters, and free up some room in your closet by storing your winter clothes. Take a look ahead so you can find out what you can store this summer.
Holiday Decorations
As fun as they can be when the time is right, holiday decorations will spend most of their time out of sight. Rather than taking up space in your basement or garage during the offseason, consider using a storage unit to safely hold your holiday decorations. This frees up space around the house for things that are more consistently used, and you can simply head to your storage rental and pick up your decorations when the time is right. In the meantime, you can save your space for pool supplies and beach chairs throughout the summer.
School Materials
People have their own preferred methods of studying, schooling, and learning in general. If you are the type who likes to save your notes from every class after every semester, your finished schoolwork can pile up quickly. Since you probably won't need your notes, textbooks, or other school supplies during the summer, this can be a great time to make use of a temporary storage unit. Even keeping your school supplies in a storage unit over the summer will allow you to focus on relaxing and enjoying the weather rather than thinking about the semester ahead.
Winter Clothes
Some people have the same wardrobe year in and year out, but others are more sensitive to the changes in the weather. If you have clothes that you wear during specific seasons, you can use your storage unit to keep them out of the way until it comes time to wear them again.

When you think of self-storage near Capitola, CA, you may have certain questions. What can be stored? How secure is a storage unit rental? How many sizes are available to rent? These are just a couple questions that might pop up when considering a storage unit rental. Continue reading to learn more about what you should know about self-storage .
You Can Store Most Things
Almost anything can go into your self-storage unit. Your heirlooms, seasonal clothes, holiday decorations, and rarely-used appliances can easily fit in one or more storage units. If you have a college-aged child, then you may wish to rent a student storage unit. This is the same type of unit, but it can hold your child's furniture and items while he or she is away at school. Speak with your storage rental company about specific items that are not allowed in a self-storage unit, though most only prohibit living animals, perishable food, and hazardous chemicals.
You Can Feel Secure
If you have worried about placing your valuables in a storage rental, then you can rest assured that self-storage is completely secure. Storage rental companies have different types of security, but many utilize the services of an onsite manager who keeps the facility secure at all times. Your storage unit rental will be locked and accessed only through an electronic keypad and your individual code. Storage rental facilities are also fenced and only accessible through the same code.
You Have Choices in Unit Size
There are multiple storage unit sizes to accommodate all your needs. Storage units are typically 10 feet high and come in a few different sizes. You can choose a unit size depending on the square footage amount of the items you are storing. You can also rent multiple storage units, if you have many items that need to be stored. Speak with your storage rental company about the recommended size to accommodate your storage needs.

A storage unit rental in Santa Cruz can provide you with space and security while you prepare to downsize your home. This short video will provide you with tips and tricks to keep in mind when you are downsizing. As you downsize your living space, you will want to make sure that you have quality packing materials on hand. Additionally, you can get organized to pack by making decisions about the items that you will keep, donate, or toss.
To ease your stress as you downsize, you may want to rent a storage unit. A storage unit facility can provide you with the storage options that you need to organize and protect your belongings during a move. Your storage rental company can provide you with more packing and moving ideas.

Putting some of your belongings into a storage unit can provide you with many benefits. However, to get the most out of your storage rental near Capitola, CA, it's essential that you select the right unit size for your needs. Choosing one that's too small can leave you with too little space or an overstuffed unit, and a space that's too big will be wasted space for which you have to pay. Use these tips to determine the best storage unit size for your needs: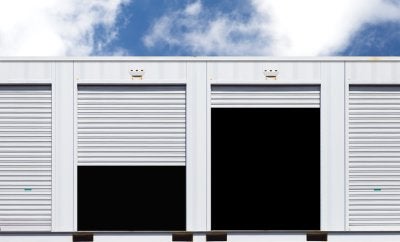 Make a List
The first step in determining the best storage rental size for your belongings is to make a list of everything that you plan to store. Next, take the time to evaluate any areas of your property where you have anything stored. There may be more items that you could benefit from packing away, and it's best to identify these possessions before you start moving anything into storage. Finally, stop and think ahead. You may have belongings currently in use that you won't need in a few months, such as sporting gear, seasonal clothing, or holiday décor. Add anything that you may wish to put in storage to your list.
Make a Map
With your list in hand, you can begin to estimate how much space you'll need to store everything. If you're planning to store anything large or bulky, such as furniture, athletic equipment, or appliances, take the time to measure these items and create a diagram of their position in your storage unit. Not only will this process help you determine what size rental you need, but it will also allow you to create a plan for storing your belongings in a way that is simple and efficient.
Make a Decision
At this point, you should be able to narrow down your choices for the best unit size for your needs. The following is a list of commonly found storage rental sizes:
5×5
5×10
10×5
5×15
10×10
10×15
10×20