Get a Look at our Storage Facility in Capitola, CA
Let Us Provide the Extra Storage Space You Need
Sometimes, we could all use a little additional storage space to keep our important items. Whether you're in the process of a move or you simply don't have enough room to store things at your current home, JD Mini Storage is here to help. We offer a range of options to meet your needs at our storage facility in Capitola, CA. Our smallest storage units allow you to store a few personal belongings while our largest units can hold bigger pieces of furniture or all your belongings as you move. Our team can help you determine the appropriate size of the unit to hold all your items. We're sure you'll enjoy using our storage facility whether it's for a week, a month, or indefinitely. Please contact us today to learn more and be sure to look at this page to see what our facility has to offer.
Why Choose Us as Your Storage Facility?
You don't just want to choose the very first storage facility you find near Capitola, CA. Instead, you want to find the one that will provide you with the best service. JD Mini Storage is the right choice. We do our best to ensure that every client's needs are met. You can count on us to provide a safe and secure home for your belongings, all at an affordable rental rate. You'll want to choose us for your rental needs for all the following reasons:
All our units are ground level, which means you won't have to carry things upstairs
All units are 10 feet tall to accommodate larger items
On-site managers available
Electronic keypad access
Customized billing and payment options
Gate open seven days a week so you always have access to your items
No hidden fees
After the first month, all unused rent will be refunded within 10 days' notice of the move-out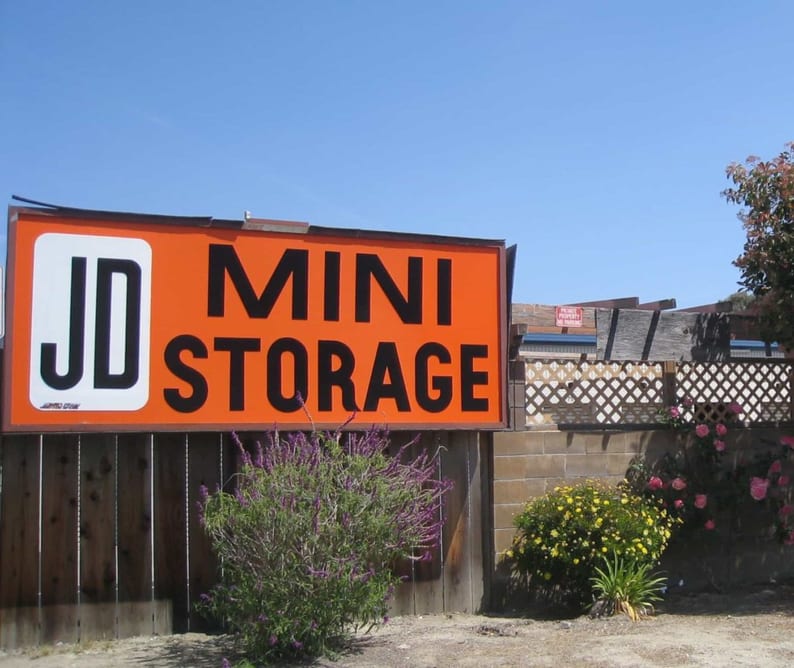 Why Is Self-Storage Necessary?
There are no limits to the reasons someone may need additional storage space at a self-storage facility. Whether you are in the process of moving your entire life, or you simply don't have enough space at your current home, self-storage is an excellent solution. Renting a storage space is often necessary when you find there's no other place to store your items. You don't have to clutter your space or store items in your garage where they may become damaged. Instead, renting a self-storage unit will provide a safe place for all your items until you need them. You can trust us at JD Mini Storage to keep your items secure.
We Offer a Storage Solution for Every Need
At JD Mini Storage, we understand everyone has different needs when it comes to their storage solutions, which is why we offer a range of unit sizes to meet your needs. Our smallest unit is 4' x 5', while our largest unit is 10' x 30'. This means you'll have all the space you need to store your belongings. If you require additional space, you can always rent multiple units to accommodate your needs. With this range of options, you're sure to find a storage solution that will provide all the additional space you require. Our storage options make an excellent choice if you're in any of these situations:
Moving: Sometimes moving timelines don't match up and you need a place to store your items until your new place is available. A storage unit is the perfect place to do that. It's also an ideal choice to store your furniture if you're selling your home and want to stage it for potential buyers.
Spring Cleaning: Are you ready to get rid of some of the clutter in your life? Our storage units can be a great place to store excess clutter until you determine whether you want to keep it, sell it, or donate it.
Renovation: Home renovation projects can take over your space, and you don't need too much clutter while contractors are trying to do their job. Store your items at our storage facility until your renovation project is complete.
Frequent Traveling: Some jobs require frequent traveling and relocation. If you're always living in temporary housing due to your crazy work schedule, we offer a place to store your larger items until you find a more permanent home.
Business Storage: You may not have space at your business to store excess inventory or important records. We offer rental options to keep your business items safe until you need them.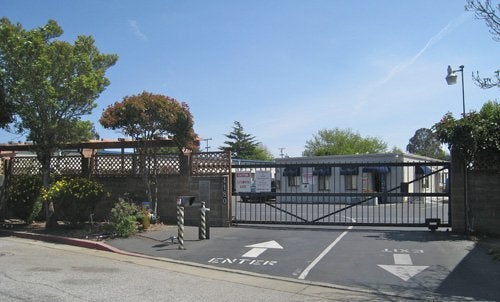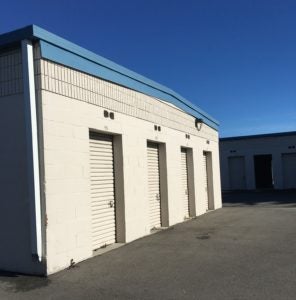 Contact Us for Additional Information
Are you in desperate need of a place to store your belongings? JD Mini Storage is here to provide the extra space you need for as long as you need it. Please contact us today or call us at 831-462-1910 to learn more about our storage facility in Capitola, CA, and the storage solutions we provide.