College Student Storage Units in Capitola, CA
Mini Storage for You or Your College Student
College students and their parents are always looking for new student storage ideas. Some students invest in closet organizers or drawer dividers to help them maximize their space. However, these measures can only go so far to decluttering your space. JD Mini Storage in Capitola, CA is proud to provide numerous types of storage for students. Our units come in a wide range of sizes to accommodate your needs without charging you for more space than necessary. Our secure facility is the perfect place to store your belongings for the summer. Learn more about our recommendations for student storage.
How to Save Money Using Self-Storage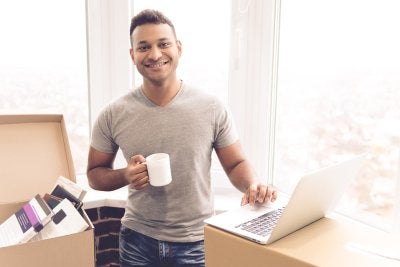 If you're a college student or the parent of a college student, you know saving money is essential. Some student storage units will charge you an arm and a leg for just a little space. At JD Mini Storage, we want you to save money on storage units, whether you're storing college furniture or old books. Here are our tips for making sure your self-storage unit doesn't break the bank:
Get Size Recommendations: Talk to our friendly team about your needs. They can give you an accurate estimate of the size you'll need for all your belongings. There's no point in spending more money on space you won't use!
Split the Cost: Get in touch with college friends and see if they'd like to share a self-storage unit with you. This way, you can both make the most of the space while reducing the cost by half.
Use All Your Space: Fill up your student storage to the best of your ability. If it becomes clear you have way too much space for all your college items, perhaps your parents have some things they'd like to store as well.
Say No to Home Shipping: Sending your college bed, desk and other furniture back home can quickly become expensive, especially if you live hundreds of miles away. In this case, you'll save lots of money by simply renting a storage unit instead. Not only will you save on home shipping, but you won't have to send your furniture back to school when fall rolls around.
What to Store and What to Throw Away
Whether you're moving out of campus housing for the summer, or your dorm room is simply getting too cluttered, JD Mini Storage can help. Student storage services are an excellent option that allows for increased convenience and more usable space in your (likely small) dorm room. You can store nearly anything you like, from furniture to extra kitchen supplies to décor. Store your furniture during the summer months and get rid of excess clutter during the school year with student self-storage. To minimize the clutter in your living space and reduce the size of your storage container, consider tossing, selling or giving away:
Outdated clothing
Outdated electronics
Last year's books
Unused décor
Extra blankets and bed linens
Seasonal sports equipment
Storing Your Books
One of the best reasons to choose secure student storage is to create space for your books. Every college student knows that school books build up year to year. They can cost a few hundred dollars, and you might not want to get rid of these expensive supplies. However, as you further your college career, you might find yourself with more books than you can store in your dorm or apartment. Renting a student storage unit may be the solution to your problem. Keeping your books here rather than shoved under your bed frees up space for more relevant things, such as a second set of bed linens, office supplies, and more. Yet, if you find yourself needing one of those books for a research project, you have easy access to it.
Contact Our Team Today
Whether you're looking for student summer storage or a unit to rent for the school year, JD Mini Storage is here for you. We provide all kinds of storage solutions for college students and their parents in Capitola, CA. Our team can make accurate size recommendations and offer a plethora of tips for what to store, what to keep, and what to toss. We understand moving into a storage unit can be stressful, but we aim to make the process as straightforward as possible. After you've stored your things with us, our secure facility remains accessible to you should you need to retrieve some of your belongings. Contact us today for student storage tips.
Why Choose Us?
All Ground Level Units
All Units 10ft Tall
On-Site Managers
Electronic Key Pad Access
Customized Billing & Payment Options
Gate Open 7 Days a Week
No Hidden Fees
After the First Month, All Unused Rent Is Refunded With 10 Days Notice of Move-out