When you are planning on transitioning some of your belongings into a storage unit, it is important to get organized before the day of your big move. By planning ahead and packing carefully, you will help ensure that your move at the self-storage facility is streamlined and stress-free. If you are looking for professional storage services located in Capitola, look no further than JD Mini Storage. Our self-storage units will provide you with plenty of space for your storage facility needs. If you are getting ready to move your belongings into a storage unit, here are some tips to help you get organized for your upcoming move.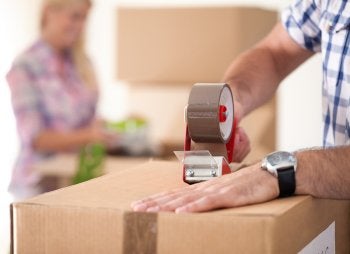 Locate Plenty of Boxes
When you are getting organized for a move into a storage facility, it is important to locate plenty of boxes. You may want to collect boxes of many shapes and sizes. By gathering as many boxes as you can find, you will ensure that you have plenty of storage space for all of your large and small items. After you are finished packing, you can easily recycle any boxes that you did not use.
Label Carefully
During the packing process, you should be sure to label all of your boxes carefully. On the exterior of each box, you may want to write out a detailed description of the interior contents. By keeping items from each room together, you will be able to find what you need when you visit your unit.
Make a Checklist
Prior to the day of your move, it is a great idea to make a moving checklist. This checklist could include a description of all of the items and boxes that you will be moving to the self-storage facility. By writing down all of your needs before you move, you will have greater peace of mind when it comes time to start moving your boxes and belongings.