College can be a transitional time for many students. During the summer months, many students may require storage units as they make the switch between dorm rooms or housing situations. By helping your student choose a high-quality storage unit, you can ensure that his or her belongings are safe and secure during summer vacation. At JD Mini Storage, our secure storage facility in Capitola is a great choice for your student storage unit needs. To help your college student remain organized during the summer, here is a quick look at some summer storage tips for students.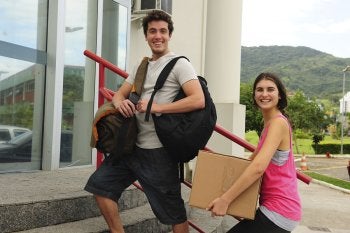 Choose a Quality Facility
The first step of finding a storage unit is to find a quality facility. When looking for a student storage unit, it is important to seek out a facility that offers great pricing and plenty of security. You may also want to inquire about any student discounts or specials. By doing your research, you can find a safe storage facility that meets all of your student's needs.
Consider the Size of the Unit
The size of the self-storage unit is another factor to consider when finding summer storage. Your student's storage facility should offer plenty of space to fit all of his or her belongings. If your student is hanging on to any pieces of furniture or other oversized items, it may be a good idea to rent a storage unit that offers a spacious floor plan and high ceilings.
Organize Before You Move
Once you have secured the right storage unit for your student's needs, it is important to help your son or daughter organize all of his or her belonging. Be sure to clearly label every box with a detailed list of all of the contents. In addition, you may want to consider color coding each box with bright tape. By getting organized, you will ensure that your student has an easy time unpacking in the fall.