When you place your belongings in storage , it is important to make sure that you get the most out of every square foot of your storage unit. With careful packing and planning, you will be able to fit more items into storage. Storage units provide a fixed amount of space, so you will need to maximize your packing and planning before you start the move. As you are preparing for a move into a self-storage unit, you should keep some smart packing tips in mind. By organizing your items and boxes, you will reduce your stress when the time comes to move your belongings into a storage unit in Capitola. Here is a quick guide to some tips for packing your belongings for storage.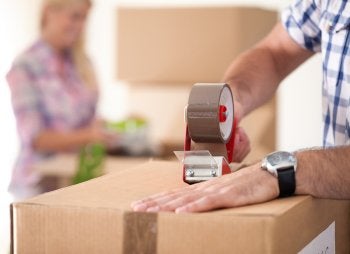 Arrange Boxes Carefully
When you are packing boxes, it is important to carefully arrange the contents of each box. Whenever possible, try to keep items from the same room together. To prevent damage to your more fragile items, it is a good idea to pack the heaviest items on the bottom of each box.
Create Visible Labels
Labeling is an important step of the packing process . When you are preparing your items for a storage unit, be sure to label each box clearly and visibly. Your label can include the room where the box came from, as well as a detailed list of the interior contents. By labeling your boxes, you will have an easier time retrieving your items from storage at a later date.
Pack Important Items Last
If there are items that you will need to have access to when your belongings are in storage, be sure to pack these objects last. By keeping your important items on the tops of boxes, you will be able to retrieve them without creating disorder in your storage unit. When you are filling your unit, you should place these boxes closest to the door.