Whether you are a parent with an empty nest or are simply moving to a different part of town, there are many great reasons to downsize your current living space. To downsize without stress, you may want to consider renting a storage unit. By renting a unit at a self-storage facility , you will be able to hang on to your belongings after you move. Storage units are the perfect option when you are moving to a smaller home. A self-storage facility located in Capitola can provide you with helpful storage services during your home. Read on to learn some tips for keeping your cool when you're downsizing.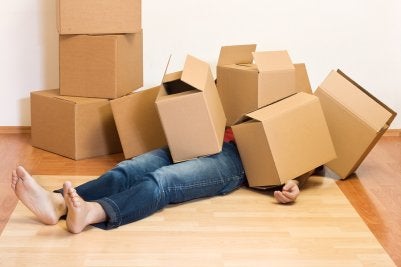 Take Inventory of Your Belongings
The first step of downsizing a home is to take a thorough inventory of all of your belongings. As you are going through your stuff, decide which items are essential, and which items you can live without. In addition, you may want to take note of any items that can be easily replaced. By taking inventory, you will have a good idea of what to bring to your new house.
Remain Highly Organized
To reduce your stress as you downsize, it is a great idea to remain highly organized as you pack and move. By carefully packing, sorting, and organizing all of your belongings, you will ensure that everything has its proper place in your new home. Starting off with a good level of organization will also help you as you are unpacking in your smaller space.
Choose a Quality Storage Unit
Storage is essential when you are downsizing your current living space. With self-storage, you will be able to hang on to all of the important items that do not fit in your new home. When you are moving your belongings into storage, make sure that you will be able to easily access the items that you will use most frequently.