If your house is starting to feel cramped or cluttered, it may be time to rent a storage unit. Self-storage involves renting a small unit in a secure facility where you can store your personal belongings. You can rent the unit on a monthly basis. There are many different situations in which a self-storage unit can be useful. Perhaps you are currently living in temporary accommodation and planning a move to a larger property. You may be a business owner, who needs a secure place to store additional stock. Perhaps you need a place to store tools or equipment related to your business or leisure activities. Whatever your needs, a self-storage unit from a secure storage facility is a great choice for storing your items when you're not using them or when you'll be away from home for long periods of time. By renting a unit in a storage facility, you will clear up space in your home, while also ensuring that you are able to easily access your belongings. To get the most out of your storage unit rental, it is a great idea to work with a highly rated company offering self-storage units in Capitola . When you rent a unit at a reputable facility, you can rest assured that your belongings will remain secure after you place them in storage. Continue reading for a brief overview of how self-storage works.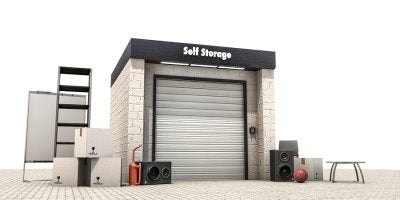 Determining Your Needs
The first step when you're getting ready to move your belongings into self-storage is to determine your storage needs. For example, if you have a large number of bulky items that require storage, you will need to rent a spacious unit that is located on the ground level. If you only have a few items that need to be stored, you may be better off renting a smaller unit.
Evaluating the Facilities
After you have determined your storage needs, you will be ready to evaluate the facilities that are available to you. You may want to pay a visit to your local self-storage company to tour the amenities in person. Ideally, you should look for a quality self-storage facility that offers 24-hour access, full security, and climate control.
Moving Your Belongings
Once you have found the right self-storage facility for your needs, it will be time to move your belongings into your unit. When you make the move into self-storage, you will be responsible for packing and moving your belongings on your own. To streamline your moving process, you may want to rent a moving van to transport all of your belongings to your new storage facility in one simple trip.