Your home may provide feelings of safety, relaxation, and stress reduction, but a messy abode may have the opposite effect. If it feels like it has been a long time since you have actually seen your floor, it may be time to look into storage units in Capitola. Continue reading to take a look at a couple of signs that you could use a self storage unit.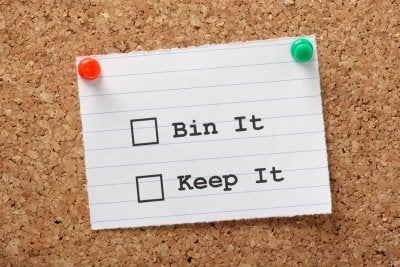 Lack of Home Storage Space
When you move into your first house, apartment, or living space, you may not be bringing much with you. However, you will collect new belongings over time, and sometimes it gets to the point where you start running out of room for everything. If upgrading to a bigger home is not something you had in mind for the near-future, a self-storage facility may be the optimal solution. Your closets might be overflowing with so much of your stuff that you cannot hang up your jacket when you get home from work, or your garage may be occupied by everything but your car. If your home storage spaces are at full capacity , consider moving some of your belongings into a self-storage unit.
Unused Items
You may be wondering which items should stay in your home and which ones should be packed up and labeled so they can be brought down to the storage facility. It is a good idea to consider how often you use the items you come across; impractical belongings or those that you only use from time to time can probably be stored in your storage unit instead of taking up valuable space at home. Holiday decorations are particularly seasonal, so if it is not time to put up the tree or set out the menorah, consider keeping them in storage rather than back in the closet or the garage.
Agonizing Clutter
Maximizing your home storage space is one thing, but if your belongings are flooding your entire house and preventing you from finding a seat on the couch, look into a storage unit. This will alleviate the stress that often comes along with excess clutter.