If you're moving furniture into a self-storage facility near Santa Cruz , there are a few things that you can do to be sure that your belongings will remain secure and undamaged. When preparing a sofa for storage, you'll need to clean it and protect it from dust, scratches, and rodents while in your self-storage unit. Here is a simple guide to preparing your sofa for storage in a storage facility.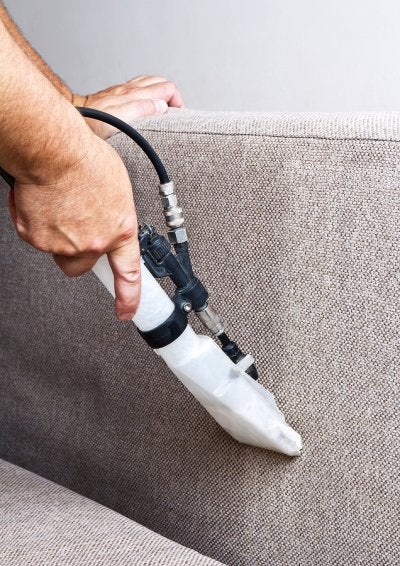 Clean the Sofa's Fabric and Parts Completely
Before doing anything else, you'll want to completely clean every part of your sofa. This will ensure that it doesn't begin to smell moldy or musty while in your storage unit. Vacuum the sofa's upholstery thoroughly to make sure that all dust, dirt, hair, and debris are removed. Next, clean the sofa's fabric with an antimicrobial cleaning agent that is specifically formulated for upholstery. Finally, polish and clean any metal or wooden parts of the sofa with the appropriate type of cleaner.
Store Removable Parts Separately
Once your sofa is thoroughly cleaned, you can begin detaching any removable parts. If the legs or arms of your sofa can be taken off, you should do so, and wrap them securely in bubble wrap or plastic. They can be stored separately in a box in your storage unit. You should also remove pillows or cushions from the sofa, and store these separately as well in vacuum-sealed storage bags. This will keep them from becoming faded, dusty, or damaged.
Protect the Sofa from Rodents and Bugs
Even if you don't think that your storage facility is home to rodents and bugs, it's still wise to protect your sofa from vermin. You can spray your sofa with a bug and rodent repellant before moving it to your storage unit. Just be sure that the repellant is safe for fabrics and upholstery. You should place wooden pallets on the floor of your storage unit, and cover them with thick plastic. Place your sofa on top of the pallets, and cover it with a cotton drop cloth or canvas.