When you consider your options for a high quality storage unit in Santa Cruz, safety is probably one of your very first priorities. Before committing to any storage facility, always inquire about the security. Reputable professional storage services should include having a manager on-site at all times, in addition to extra precautions like a fence and keypad entry. Continue reading to find out why you should select a self-storage unit that is in a good neighborhood, located at a well-maintained facility, and is properly supervised.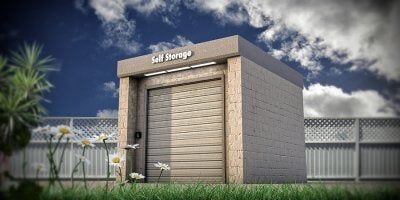 Good Neighborhood
Whether you want personal, commercial, or student storage, you should select a storage facility that is located in a good neighborhood. Even if you have to drive a few minutes out of your way, you should always trade safety and a good reputation for a storage facility that is merely convenient. But even if your self-storage unit is in a quiet suburb, it should still have coded security pads and a high fence to discourage any kind of intrusion.
Quality Facilities
When you consider potential storage unit rentals, it is essential to take a walk around the facilities first. A well-maintained storage facility is not only clean but should be regularly monitored for rodents and pests. While it is important that outsiders not be able to access storage units, you should ensure that you can get to your possessions during the day if need be. That means that your storage facility should have an open gate policy during the day.
Proper Supervision
Finally, secure storage facilities should be supervised by a team member or manager at all times. Many self-storage facilities believe their obligations to clients end after simply selling them a storage unit. But the most trusted facilities employ managers to live on-site. This not only strongly discourages theft, it allows customers to access their storage units without any problems during the day. With someone there to help you, you can rest assured that your possessions are both accessible and secure.