Whether you have been using a storage unit for years, or you are getting ready for your first self storage rental, getting the best benefits from your storage experience requires careful planning and preparation. A storage rental company in Santa Cruz can provide you with ample storage space for all of your belongings. Before you start to place your items into storage, however, you will want to make sure that all of your boxes and other items are sorted and organized. To help you gear up for your storage rental, here is an overview of the dos and don'ts of self storage.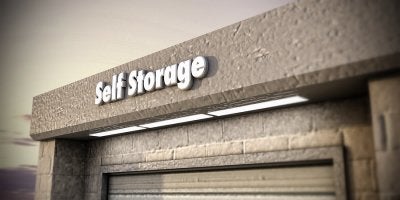 Do: Choose a Convenient Location
A convenient location is key for any storage unit rental. If you choose to rent a storage unit that is located far away from your home or office, you will go through significant hassles when it is time to open up your storage unit. By choosing a storage facility that is located within a few miles from your home base, you can make sure that you will have easy access to your belongings.
Do: Label Boxes Clearly
As you are preparing your items to be placed in storage, you will want to make sure that you follow a careful labeling scheme. Some labeling ideas include using color coded tape on each box, writing out a box's contents on its exterior, and creating a detailed inventory of all the items that you are placing in storage. When you visit your storage unit in the future, you will be thankful that you took the time to label your stuff so that you can find what you need quickly.
Don't: Place Boxes At Random
Rather than placing your boxes into storage in the order that they come out of the moving truck, you will want to instead create a careful plan for how all of your items will be stored in your unit. Boxes that contain infrequently used items can be placed first and pushed farther to the back. Any boxes that you will need to get into more frequently should go into your storage unit last.