Whether you are packing your belongings up to move to a new house or you're getting ready to put some things into your storage unit in Santa Cruz, CA , you are going to need the right packing materials. Always go for quality boxes rather than used ones, and be sure to pad each box for extra protection. You should also invest in a couple of heavy-duty markers so you can label your boxes and find what you're looking for. Continue on for a guide to choosing the right packing materials.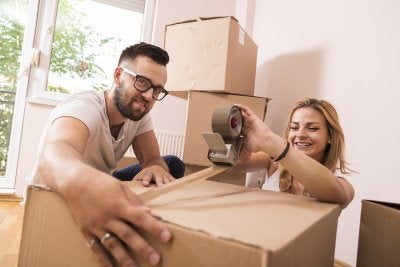 Go for Quality
If you want to make sure your belongings are kept safe during their stay in your storage unit, make sure the packing materials you use are sturdy enough to survive. Many people like to take the easy route and grab used boxes from department stores and supermarkets, but they have been known to give out. Since you don't want your packed belongings spilling out onto the ground when you're transporting them, you should look into sturdy moving boxes. You can even find boxes that are designed for clothing, making it even easier to move part of your wardrobe to your storage unit.
Pad Your Belongings
You don't necessarily have to go overboard in protecting everything you bring to your storage unit, but your fragile items will need some extra care. When you pack delicate items like glassware or jewelry, be sure to wrap them up before you store them away. You can use old newspapers to cushion your glassware, or you could go the extra mile and buy some bubble wrap for even more protection. You should also remember not to stack other boxes on top of your fragile items in the storage unit.
Use Sharpies for Labeling
Once you've padded your things and packed them in sturdy moving boxes, you should label the outside of each box. Label each one with the room that it came from or should end up in so that you don't have to rummage through all of your things to find what you need when you come back to your storage unit rental.