Owning a small business can be extremely rewarding. If you need a little extra space for your things, a storage unit in Capitola, CA may be just what you're looking for. A storage unit will make sure your clutter stays to a minimum, and it can be especially convenient if you're moving to a new location. For a small business owner, a temporary storage unit will likely fit within your budget constraints as well. Please keep reading if you'd like to find out how a small business owner can benefit from having a storage unit.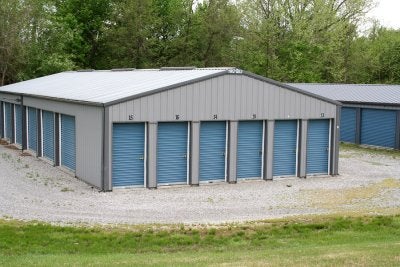 Keeping Clutter Out
It can be difficult to conduct your daily business when you're tripping over clutter, which is one reason why a storage unit can be so valuable to small business owners. Whether you're drowning in paperwork or you have products that have yet to be moved, a temporary storage unit can be the perfect solution. When clutter gets especially bad, it can start to take over your office space, which spells bad news for employees and clients alike. Consider looking into a storage rental to clear up some of the clutter at your workplace.
Moving Your Business
As long as you play your cards right, your small business won't always be a small business. This means that at some point, you'll probably have to move to a bigger space. It's helpful to have a storage unit when you get to this level. Moving can be stressful enough as it is, but a storage unit can be of help. Expanding can be great for your small business, and a storage unit can contain your documents and equipment while you're in the process.
Freeing Up Your Finances
A storage unit is a great asset, and the best part is that it's affordable. When you look into a storage unit rental, you can cut costs without cutting convenience. This means you'll have a little bit of extra financial flexibility to take care of business, which is your main priority as a small business owner. A storage rental might be just what you need to keep business moving.