8 Fun Facts About Storage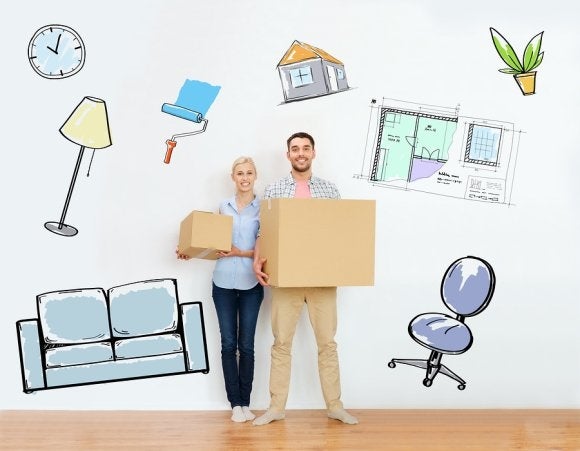 Have you ever wondered about the origins of the self-storage industry or the fascinating usage trends surrounding it? With these eight fun facts about self-storage, you'll know a little more about who uses this service and why.
1. The concept of self-storage dates way back.
The earliest version of self-storage began in the 1850s. The British banking industry invented the concept of securely store valuables for clients taking an extended leave of absence. Fast forward 50 years, and the first reinforced steel and concrete warehouse for storing household goods appeared in Los Angeles, CA, in 1906.
However, the industry as we know it today was born in Fort Lauderdale, FL, in 1958. That's when the idea of a privately rented storage space was first put to the test. The 1960s fostered further industry growth, propelling self-storage from a fledgling concept to a recognized commercial service.
2. Americans store more stuff than anyone else.
Americans lead the world in the use of self-storage. There are an estimated 50,000 self-storage facilities in the United States and more than 23 million individual storage units. That's one for every 14 Americans. Good thing, too, because 11 million US households currently rent a unit.
In terms of sheer volume, America has approximately 2.3 billion square feet of self-storage space, which is over 82 square miles. To put this in perspective, that's like filling almost four Manhattan Islands solely with storage units!
3. Homeowners and apartment dwellers use self-storage at different rates.
While most storage unit renters (68 percent) live in single-family homes, a significant number (27 percent) reside in apartments. This indicates that both homeowners and apartment dwellers value the extra space storage units provide. Intriguingly, two-thirds of storage space renters already have access to a garage, attic, or basement, indicating the ever-growing need for additional storage.
4. Long-term storage units are more common than short-term rentals.
The popularity of self-storage has been steadily increasing, with more and more renters committing to long-term leases. Surveys indicate that many people who initially intended on a short-term rental ended up leasing for over a year. This suggests a shift in consumer opinions, viewing self-storage as an extended convenience rather than a temporary solution.
5. The demand for self-storage isn't limited to metropolitan areas.
Contrary to popular belief, some of the busiest self-storage facilities aren't located within bustling city centers. For instance, Wichita, KS, has a substantial demand for storage units owing to its active air force base. Military personnel and contractors needing a secure place for their belongings while on assignment frequently utilize self-storage units.
6.  Storage units are used for diverse reasons.
Self-storage is flexible and versatile, meeting an array of storage needs. Individuals and families rent units for various reasons, including moving and downsizing, storing anything from extra clothes and books to heirloom furniture and musical instruments. Business owners also often utilize these spaces to stock excess inventory or secure important documents, transforming the humble storage unit into a convenient, on-demand warehouse.
7. Security and self-storage go hand-in-hand.
Secure self-storage has become a top priority for those who use this service. Luckily, modern storage facilities offer advanced security measures, including surveillance cameras, individual unit alarms, and keypad access. Having a manager on-site is another way to ensure your belongings are well-protected.
8.  Self-storage is on the rise.
The self-storage industry shows no signs of slowing down. With evolving consumer lifestyles and space becoming a luxury in urban areas, self-storage has proven to be an indispensable solution. It's even considered recession-resistant because of its continued success over the past several decades. The future promises continued innovation and growth in this sector, so enjoy the ride!
Choose JD Mini Storage for Self-Storage in Capitola, CA
When considering a self-storage facility, you want a trusted provider that offers excellent customer service and secure self-storage solutions. JD Mini Storage has been serving the Capitola, CA, community for over 35 years. We provide a safe, affordable way to store your belongings, whether you're moving, renovating, spring cleaning, or heading off to school.
All our units are 10 feet tall and located at ground level for your convenience. We pride ourselves on our advanced security features and convenient gate access from 7:00 am to 7:00 pm, 365 days a year. With no minimum rental period and prorated options after the first month, JD Mini Storage provides flexible, customer-friendly billing and payment options. For a secure self-storage solution that suits your needs, contact us at 831-440-7325 to learn about storage unit availability and pricing. We're also happy to answer any questions you have.