Storage rental in Capitola, CA can help a family start using their garage and closets again, and college storage is convenient for students who study far from home. Commercial storage rental can be a lifesaver for your business as well. If your business is growing and your demand for inventory increases, you'll need somewhere to put it. Working from home is nice until your work starts to take over your home, but having a place to store your tools can take the burden off your family. Read on for signs that your business could benefit from renting a storage unit.
You're running out of room for your inventory.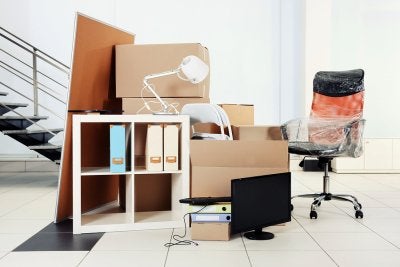 Many businesses work hard over the span of years or decades to get to where they are now, but sometimes businesses explode overnight. If you're suddenly hit with a huge demand for your products, you need somewhere to store your inventory. Your office space might not be huge, especially if you're a young company, but a storage unit can clear up some room. You can keep your inventory in a storage space until you need it, so you won't have to trip over it when you walk back to your desk from the water cooler.
You work from home.
Working from home has its advantages, but it has drawbacks as well. If your apartment doubles as your home office, you'll probably have even less room to store your inventory, equipment, and necessary business supplies. This is a bigger problem if you live with other people. Not only do you have to worry about clutter getting in the way, but you also must protect your business equipment from damage. Consider turning your spare room into a legitimate home office and putting its contents in a storage unit.
You need a place for your tools.
If you work in an industry like plumbing or home improvement, you can be your own boss without having headquarters to work out of. You may not have too much paperwork or office equipment to worry about, but a storage unit can house your tools, so you don't need to keep them at home.