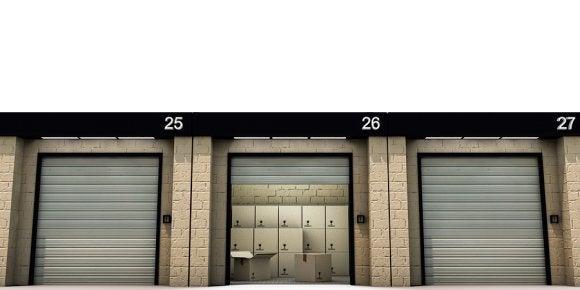 Storage units come in a range of sizes, so talk to your secure storage facility in Capitola to find out exactly what size is best for your needs. Keep reading if you need help choosing the right size self-storage unit for your needs.
Storage units are typically 8 feet high. Smaller units are 5 feet by 10 feet or 10 feet by 10 feet. The former is appropriate for storing a few pieces of furniture and boxes, while the latter can handle the contents of a small one bedroom apartment. If you are looking to store a two bedroom apartment worth of belongings, you may do well with a 10 feet by 15 feet storage unit. For a small house, you will need the next size up, which is a 10 feet by 20 feet unit. A 10 feet by 25 feet unit can comfortably store the contents of a two bedroom home as well as a vehicle. The next larger size is appropriate for people who wish to store a car or boat in addition to three or four bedrooms worth of furniture.
Many situations call for a unit in a storage facility, but it is important to get the right size, as sizes range significantly.