Living with a roommate can be a rewarding and exciting experience. However, it is important to make sure that roommates get along in a shared apartment. Since you must share a living space, look into a storage unit in Capitola for the belongings you will not be bringing with you.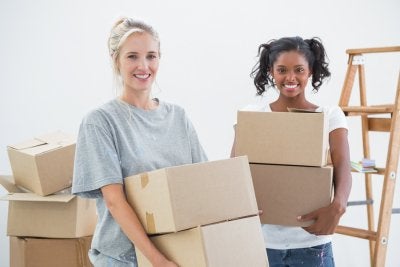 Avoid Living with Friends
It may seem like a good idea to live with your best friends, but it turns out that this may not always work out so smoothly in the long run. It takes a special kind of friendship for people to spend a great deal of time together without getting sick of each other. It is typically a better idea to live with a friendly acquaintance with whom you have a variety of mutual interests. This can help to strengthen a relationship rather than strain it.
Get to Know Your Roommates
The best way to foster a positive relationship with your roommates is to get to know them on a personal level. Find out what they like, what they do not like, and learn about their beliefs and philosophies. In addition to their preferences, learn their work schedules; if one of your roommates works early in the morning, be respectful and keep it down at night. Knowing your roommates is the best way to make sure that you enjoy a conflict-free roommate relationship.
Agree On Rules
It is important for roommates to be on the same page when it comes to household rules. You may all agree that each person should do his or her own dishes as soon as they are used. You might also establish a "no shoes on in the apartment" rule. Since you may be living in limited space, each roommate may be entitled to a portion of the common room. If you do not have room for all of your belongings, consider using a self-storage unit at a local storage facility. Living with a roommate can be fun, as long as you respect each other's needs. Make sure that you establish rules for the space, and try not to live with your best friends. If you need extra space, consider a self-storage unit.