Before you place your sofa into a self-storage facility in Capitola , it is important to properly prepare the furniture. Use the following tips to get your sofa ready for storage so it remains in the exact condition in which you left it: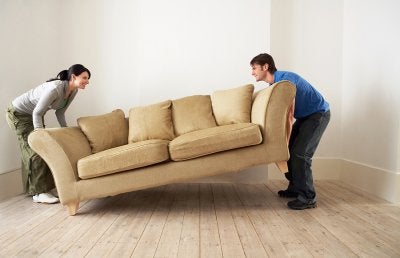 Find the Right Storage Facility
It is important to take your time choosing a storage facility that will give you the space and the security that you need to properly store your items. Look for a facility with units that are easily accessible so you can get to your sofa when you need it. You should also look for versatile storage units that are big enough to hold your furniture until you are ready to pick it up.
Clean and Dry the Sofa
Spend some time cleaning the upholstery with a safe cleaner. Make sure all of the cushions are dry before you attempt to move the furniture to the storage unit. You should also spend some time polishing the wood or metal parts. If you put a clean sofa into the storage unit and store it properly, it will come out in the same condition.
Remove Extra Parts
If your sofa has removable legs or other parts that might get lost in transit, you should take them off before you move the sofa. Store them in a bag or a box that you can put with the furniture in the storage unit. If you think that the parts will get damaged in the bag, you can wrap them individually in bubble wrap or packing paper.
Put the Sofa into Storage
You should place some pallets down on the floor of the storage unit and cover them with a protective layer of plastic. Put the sofa onto this makeshift platform to ensure that it does not touch the walls or the floor of the unit. You can use a cotton drop cloth or another kind of sheet to cover the sofa and protect it from dust while it is in storage.