Moving can sometimes be a hectic process so it is important to take the necessary steps to keep your move as stress-free as possible. This typically involves planning well in advance, packing your boxes efficiently and systematically, and renting a ground level storage unit at a self-storage facility in Capitola. It is important that your belongings remain in perfect condition when you come back to them, so read on to pick up a few tips on storing fragile items like artwork.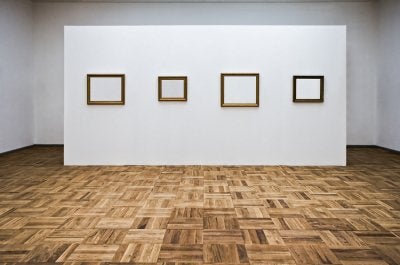 Storage Unit Conditions
One of the most important aspects of storing your belongings is finding the perfect storage facility. If you come across a storage facility that does nothing to control or even influence the temperature inside each unit, then you have not found the right place for your artwork. Oils and paints that you used to create a masterpiece may run and destroy your work if your storage unit is subjected to the summer heat. Changes in temperature and humidity can also cause your artwork to fade, warp, or discolor. Storing your work in a moist area may even lead to mold growth . Choose a storage unit that is temperature and climate controlled. You can also consider a windowless storage unit to protect your work from ultraviolet exposure.
Storing Framed Artwork
If you took the time to frame a piece of art, chances are you care about it quite a bit. Protect the corners of your frames with small pieces of cardboard and drape a blanket, sweater, or other protective material over the entire piece. Many stores that specialize in packing supplies will offer boxes specifically designed for storing framed artwork. Always stand your frames up on their ends rather than stack them on top of each other when you store them in a storage unit.
Storing Unframed Artwork
ot framed does not mean it should be rolled up. Instead, consider wrapping your work in glassine and taping a piece of cardboard or foam to either side. Protect your work from moisture and potential mold growth by trying it in a plastic bag before storing it in a sturdy box.