There are times in life when people need a self-storage unit in Capitola , which can include moving from one house to another, traveling abroad, needing extra storage space, or running a business that requires storing inventory. If you're looking to rent a storage unit, be sure to choose one that's clean, accessible, and in a secure storage facility. Here are some helpful tips on how to pack your belongings for self-storage.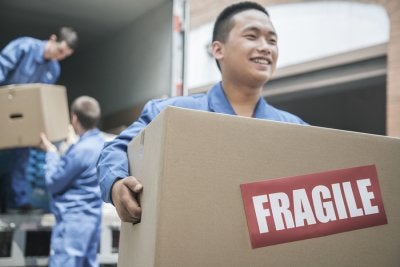 Use Sturdy Boxes
Since you want to maximize your storage unit's space, boxes should be stacked. Therefore, use boxes or containers that are sturdy and can handle weight placed on top of them. When stacking, place heavier boxes at ground level and stack lighter boxes on top. Boxes and containers with fragile items should be placed on top, with nothing on top of them—don't forget to mark those boxes as "fragile". Be sure to label everything and list the contents of every box so that you know what's inside.
Prepare Furniture for Storage
Before you move any of your furniture pieces to your self-storage unit, make sure you've properly cleaned and treated them. For example, treat a wood table with a cleaner that both cleans and polishes wood surfaces, and protects wood from drying out. Similarly, use cleaner for metal that cleans and prevents corrosion. Once your furniture pieces have been thoroughly wiped down, protect them from damage by wrapping them in insulating packing materials such as bubble wrap, thick plastic wrap, heavy fabric, or corrugated cardboard. Pack loose couch cushions into sturdy garbage bags or wrap them in plastic. If you happen to have them, use wooden pallets to lift furniture off of the ground as a safeguard against potential flooding—that is, if your area is prone to minor floods during the rainy season.
Protect Valuable Collections
If you own valuable collectibles, take extra precautions to protect them while they're in your self-storage unit. Items that are sensitive to moisture—such as stamps, coins, documents, books, artwork, clothing, and dolls—should be stored in special, airtight containers that are insulated. If at all possible, don't leave super valuable or rare items in your storage unit. Instead, make special arrangements for them to be housed somewhere safer and climate-controlled.