There are many situations in which you might chose to place some of your possessions in storage. Perhaps you are moving house or are temporarily living in a small property. You may be sentimentally attached to certain bulky items, such as heirloom furniture, which you do not have room for in your current home. If you are planning to seek out professional storage services near Santa Cruz , you will first need to pack up your belongings. Packing carefully is key, if you wish your belongings to remain in excellent condition while they are in storage.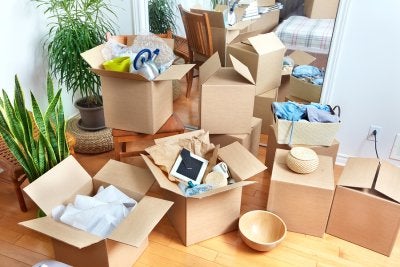 Sort and Categorize Your Belongings
Decide which items you may need to access more frequently so you'll be able to place these toward the front of the storage unit. Make sure they are not buried underneath a stack of other boxes. Separate out fragile items and take special care in packing them. Think about how best to store bulky or awkwardly shaped items, which will not fit easily into boxes. The management team at a reputable storage facility should be able to offer advice on packing these items.
Choose Your Packing Materials
Pack your belongings in plastic or cardboard boxes. You should never use plastic bags as some plastic bags can degrade over time and leave their contents exposed to moisture. Use standard-sized packing boxes, if possible. Most storage units are designed to house a specific number of boxes. Using standard-sized boxes will make it easier to estimate the size of storage unit you will need. If the boxes are different sizes, it will be more difficult to stack them evenly. Use bubble wrap or quilts to cushion fragile items. If in doubt, ask the staff at the self-storage facility for advice.
Select the Right Size Storage Unit
You'll need to count the number of boxes you have packed and measure any non-boxed items in order to estimate the size of storage unit you will need. The self-storage company may be able to offer guidance on this. Your belongings should fit snugly inside the storage unit you choose.