When choosing your next storage unit near Capitola, CA, there are a few factors to consider so you can get the right space to hold your possessions. Determining the storage unit size you will need and how long you will need it are key decisions that will influence what will be the right storage space for you.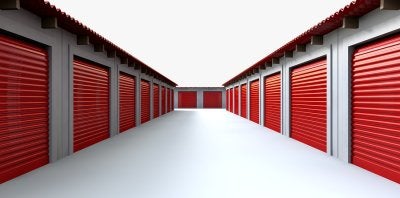 Choose the Correct Size
One of the most important factors when choosing the right storage unit is determining what you wish to store. Once you know what you want to store and how much space it will take, you can figure out the correct size storage unit you will need. Most units will have a uniform height, usually 10ft or higher, but the width and length may change. Many storage rental companies have a formula that can help customers determine the size unit they will need in relation to how much space their possessions normally take up. To be on the safe side, you should rent a unit that is larger than you think you will need. This will save you time, money, and frustration.
Decide on the Length of Time
Deciding on how long you will need your storage unit can influence a couple different aspects of your storage unit experience. Your billing arrangement with the storage rental company may change depending on your contract length. You may also wish to store your items differently depending on how long they will be in storage. For example, if you are storing long-term, you will want to create a defined pathway so you can easily reach all of your items.
Determine the Level of Security You Need
Not all storage rental companies are created equal, especially when it comes to security measures for their tenants' possessions. Choosing a storage space should be influenced by the amount and type of security the facility has to offer. Look for a facility with a dedicated staff that has an immediate concern for their tenants' safety and security of possessions.