There are many common questions about self-storage in Capitola, CA you may find yourself asking them. These questions are often concerning the safety of self-storage and how large each storage unit may come. Continue reading for some answers to these common questions, and do not hesitate to find out more information from your storage rental company.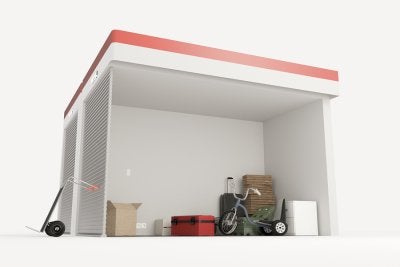 Are self-storage units safe?
It is always smart to interview and research different storage rental companies to find out about their security features. Not all storage companies are created equal, especially when it comes to safety and security. Many storage rental companies have managers who live onsite to ensure storage units are constantly monitored. Your storage unit rental should also only be accessible to you. You will have an individual code that allows only you access into the facility as well as to your storage unit.
Do I really need self-storage?
You may ask yourself this question every time you go into your cluttered spare bedroom or your over-packed and cramped garage. If you have to ask yourself this question, then you probably do need a self-storage unit. Instead of filling your guestroom with seasonal decorations or filling your garage with unused gardening supplies, create more room by storing these items in a self-storage unit. You can finally use your extra rooms and space for what they were intended.
Are self-storage units customizable?
When you have multiple items to store, especially those that vary in size, you may wonder if there is a storage unit big enough to house it all. Thankfully, storage rental companies have a variety of storage unit sizes to accommodate almost anything you may want to store. They should also be easily accessed from a moving truck and located at ground level. If you find yourself with many large items, you can rent a second unit to house all of your storage items. Storage rental companies also have customizable billing options and contracts to better help you decide if self-storage is the right choice for you.