When you think of self-storage near Capitola, CA, you may have certain questions. What can be stored? How secure is a storage unit rental? How many sizes are available to rent? These are just a couple questions that might pop up when considering a storage unit rental. Continue reading to learn more about what you should know about self-storage .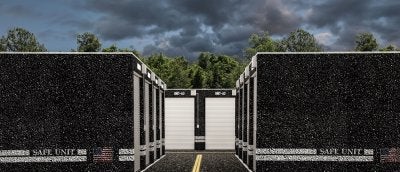 You Can Store Most Things
Almost anything can go into your self-storage unit. Your heirlooms, seasonal clothes, holiday decorations, and rarely-used appliances can easily fit in one or more storage units. If you have a college-aged child, then you may wish to rent a student storage unit. This is the same type of unit, but it can hold your child's furniture and items while he or she is away at school. Speak with your storage rental company about specific items that are not allowed in a self-storage unit, though most only prohibit living animals, perishable food, and hazardous chemicals.
You Can Feel Secure
If you have worried about placing your valuables in a storage rental, then you can rest assured that self-storage is completely secure. Storage rental companies have different types of security, but many utilize the services of an onsite manager who keeps the facility secure at all times. Your storage unit rental will be locked and accessed only through an electronic keypad and your individual code. Storage rental facilities are also fenced and only accessible through the same code.
You Have Choices in Unit Size
There are multiple storage unit sizes to accommodate all your needs. Storage units are typically 10 feet high and come in a few different sizes. You can choose a unit size depending on the square footage amount of the items you are storing. You can also rent multiple storage units, if you have many items that need to be stored. Speak with your storage rental company about the recommended size to accommodate your storage needs.