Moving to a new home can be a pain, and moving your stuff into a storage unit in Santa Cruz, CA can sometimes be just as difficult. The good news is that you can make your move much easier by following the proper steps. It's wise to resist the temptation to use makeshift materials, and you should label your boxes once you do find the right kind. Give yourself plenty of time to pack before your moving date so you don't become overwhelmed, and continue on to avoid these common packing mistakes.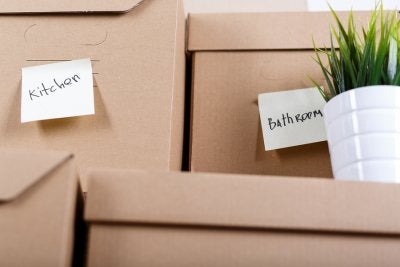 Using the Wrong Materials
It can be expensive to move to a new home, so you might be thinking about how to save some money. Snagging a couple of boxes from your local grocery or department store may seem like a good idea in a pinch, but these boxes typically can't be trusted to stay together during the move. Instead, make sure you buy boxes that are designed for moving or storage. You can find wardrobe boxes that come in handy when moving clothing as well as packing peanuts and other stabilizing materials to keep your belongings safe.
Forgetting to Label Your Boxes
The better you pack your belongings, the easier the process of unpacking will be, so make life simple by packing properly. When you do pack your boxes, be sure to label each one. You can write the name of the room in which the items belong or even write down a list of the contents inside. Labeling your boxes helps you to stay organized when you move into your new home or go back to your storage unit to retrieve some of your things.
Rushing the Job
The best way to make a move as stressful as possible is to wait until the last minute, so get your things together in advance. Even if you are simply moving some of your seasonal decorations to a storage unit, it's best to set out your game plan before you spring into action. Set yourself up for success by planning your move or storage unit rental out ahead of time.