Before you start transporting your belongings into a storage unit, you will need to make sure that your boxes are properly packed and organized . To reduce your stress in the days leading up to your move into self-storage, you may want to create a detailed packing plan. A company that offers storage rental near Capitola can also provide you with boxes, tape, and other supplies that you will need to pack your items. Here are some simple hacks to keep in mind as you prepare your items for storage: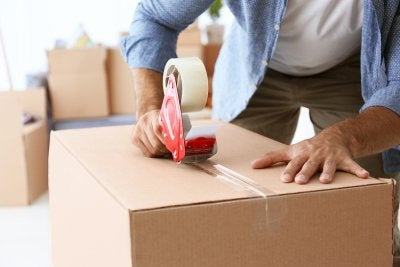 Create a Labeling System
After you have moved all your boxes into storage, you may quickly forget where you have placed certain belongings. To avoid confusion during and after your move, it is a great idea to create a labeling system to use on your boxes as they are being packed. Colored tape, for example, can be used to clearly identify the contents of certain boxes. You may also want to list the general contents of a box on its exterior label.
Use Sheets and Towels As Packing Materials
To save space while you are packing household goods, you may want to consider using your extra sheets and towels to protect more fragile items. Your linens can be securely wrapped around vases, lamps, and other breakable belongings to provide them with an extra layer of protection. As a bonus, using towels as packing materials will eliminate the need to purchase bubble wrap or packing peanuts.
Avoid Overfilling Your Boxes
During the packing process, it may be tempting to cram as much stuff as possible into a single box. If you pack your boxes to the point where they are bulging or overflowing, however, you will have a much more difficult time arranging them in your storage unit. As a general rule of thumb, you should always leave a few inches of space at the very top of each box that you pack.