A moving checklist is an important component during the moving process. A checklist will have the steps you need to ensure a quick and efficient move. These steps will include purging unwanted belongings, renting a storage unit, and purchasing labeling and packing supplies. Your checklist should also have important phone numbers attached, such as your storage rental company in Santa Cruz, CA. Let's take a closer look at the steps that should be on your moving checklist.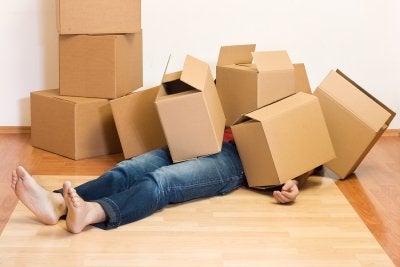 Purge Old Items
Sorting and purging your clothing, furniture, and belongings should be one of the first steps on your moving checklist. This step is important to prevent you from needlessly moving items that are broken, outdated, or unwanted. Keep the purging step manageable by sorting room by room and creating different piles for items you wish to keep, sell, and throw away.
Rent a Storage Unit
There are many reasons to rent a storage unit during the moving process. You may be downsizing to a small apartment or rental house before moving to a larger home. You may have a child move out and require a student storage unit. You can also use a storage unit to hold certain items that you are reluctant to part with. No matter the reason, take the time to rent a unit and check it off your moving checklist.
Purchase Labeling Supplies
Labeling supplies will be one of your best aids during the moving process. Use multicolored markers to categorize boxes for different areas. You can also use painter's tape, highlighters, and colored label stickers to help distinguish all of your moving boxes. Put the color and the number of boxes for each location on your checklist, so you can check off items as they are unloaded.
Organize Moving Boxes
Prior to loading boxes into a moving truck or storage unit, take the time to organize them by size and importance. The most important items—such as valuables or toiletries—should be loaded into a truck or storage rental at the end. This task will help you easily access your items right away.