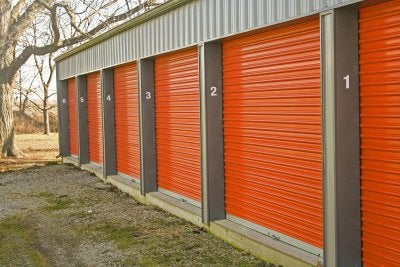 There are many tips, tricks, do's, and don'ts when it comes to packing belongings into a storage unit . For example, overpacked and mislabeled boxes can present dangers in your Santa Cruz, CA storage unit. You can prevent difficulties by following the dos and don'ts listed below.
Do Plan a Layout
Planning an efficient layout is one of the most important steps when packing your storage unit. This layout will help you create pathways throughout the unit, so you can easily access all of your furniture and moving boxes. Draw up a simple plan of the unit and use painter's tape to section off pathways and different areas of the physical unit.
Don't Overpack Boxes
It may seem easy to overpack moving boxes, especially when they will be sitting in a storage unit. However, overpacked and heavy boxes can present several dangers and difficulties during storage and moving. Heavy boxes stacked on each other can create an unstable tower that might fall and injure you or damage your items. Always be aware of how heavy your boxes are so you can ensure their stability while they are in storage.
Do Label Boxes
Proper labeling will keep you more organized and allow for easy access to your items in the unit. Separate your boxes by the rooms they belong to and categorize each set of boxes with a different color. For example, label your boxes of dishware and kitchen products with a blue marker and blue tape. This color-coding system will keep your unit organized and more efficient when unloading boxes.
Don't Use Subpar Supplies
When you use old moving boxes, trash bags, or used containers to hold your items, then you risk the containers ripping and damaging your belongings inside. If you use newspaper to protect your breakables, then the newspaper will likely stain the items and make them difficult to clean. Choose new packing supplies from your moving company or storage facility, so you can rest assured that your belongings are protected.