College campuses can get pretty dull over long breaks. Most students prefer to go home for the holidays, but this can create some logistical challenges. College storage is a smart solution for students who prefer not to haul their belongings home for the winter break. If you'll be switching dorm rooms after the break, you're in off-campus housing and plan to sublet, or your dorm is being renovated over the break, consider renting a storage unit in Capitola.
Sell some books.
There are likely a few books you'll keep from this past semester's classes, but you probably don't need to lug all of those heavy books into your storage rental. Plus, selling them back to the campus bookstore or to an online textbook hub will give you a little extra cash for books for the next semester.
Store electronics carefully.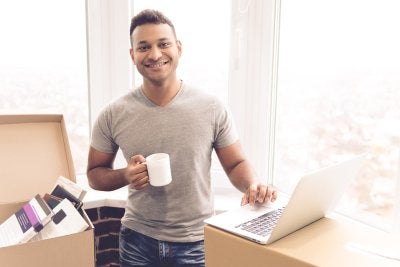 College storage units are an excellent way to keep your expensive electronics safe over the winter break. Even if you don't plan to switch dorm rooms or sublet your off-campus apartment, it's worth taking the extra precaution of storing electronics at a secure, off-campus location. Get some bubble wrap for your computer, monitor, printer, and music system to protect these items. Place these, along with all electrical cords, into a sturdy plastic bin before storing it.
Keep clothes safe from moisture.
Always launder your clothes before storing them. Make sure they are completely dry, and then wrap each item in acid-free tissue paper. Stack the clothing in plastic storage bins. You could add some mothballs to keep insects away, but some people prefer all-natural cedar.
Clean out your mini-fridge.
If you're renting a mini-fridge with a two-semester rental agreement, it will need to be stored over the winter holidays. Unplug and defrost the fridge, and scrub it thoroughly. Remember to scrub the microwave, if you have a combination fridge/microwave unit. Slip a tray or towel underneath the entire unit, and leave the door open overnight. The next day, dump out any accumulated water underneath, and wipe down the unit to ensure it's dry. Use heavy-duty tape to stick the coiled cord on the back of the unit. When you get the fridge to the storage unit, store it with the door open to allow air to circulate.