If you decide that renting a storage unit in Capitola, CA could be the right choice for you, make sure you work with a storage facility that allows you to access your things when you need them. At JD Mini Storage , we make it as easy as possible for you to get to the belongings that you leave with us. Some people like to come back to their storage units on a monthly, weekly, or even daily basis—if that sounds like you, then you should know exactly how to get to your unit. Read on and learn how you can access your storage unit at JD Mini Storage.
No matter what kind of vehicle you drive, you should have no problem accessing your storage unit when you rent at JD Mini Storage. All our units are on the ground floor, and they are all 10 feet high. Getting into our facility requires keypad access. As long as you come by between 7:00 in the morning and 7:00 in the evening, you should have no problems getting to your belongings. We keep these hours open every single day of the year, so you'll never be kept away from your things.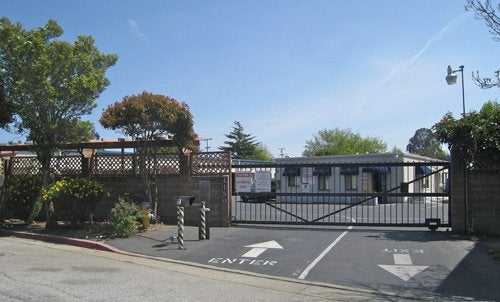 If you're the type of person who likes to go all out during the holidays, you'll probably have quite a bit of cleaning up to do when the season ends. Since you won't be needing your holiday decorations until the next year, a storage unit rental in Capitola, CA can be a safe way to store your seasonal decor until you need it again. A storage unit rental will keep your things safe and protected, but you still need to pack everything properly . Be extra careful with your fragile ornaments and decorative lights, and use a bag or a box for your tree. Here are some storage tips to know when you're cleaning up after Christmas.
Use a Storage Unit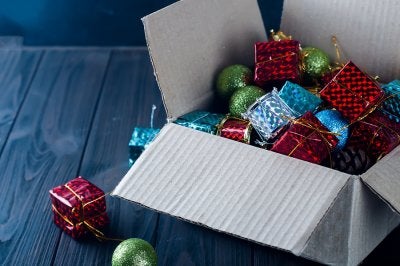 Not all homes come with an ample amount of storage space, but a storage unit can solve the problem. Christmas only comes once a year, so there's no real reason to keep your wreaths, trees, lights, and other decorations in your house during the rest of it. Instead, you can keep your festive decorations safe in your storage rental unit. Even though you'll still have access to everything in your storage unit throughout the year, you probably won't need to check up on your Christmas decorations for a long time.
Be Careful with Ornaments and Lights
Using your holiday ornaments and lights responsibly and storing them properly will help them last year after year, but you must be careful. Ornaments and lights are both easy to break if you don't pack them up the right way before bringing them to the storage unit. Try wrapping fragile Christmas ornaments in newspaper or bubble wrap to give them some extra cushioning. You can also fill in any extra space in the box with packing peanuts, so your things don't slide around.
Get a Bag for Your Tree
Natural trees should be thrown out after the holiday, but artificial trees can be preserved for years. Instead of using the box the tree came in, buy a bag specifically designed for storing Christmas trees to avoid moisture and pests.

Not all storage options in Capitola are the same. JD Mini Storage has distinguished itself during our three-plus decades of serving the community. When you choose our storage rental company, you'll get superior customer service, and customized billing and payment options to suit your needs. Plus, there is no minimum stay required. We make it easy to save on your temporary storage needs. After your first month, we'll give you a prorated refund if you move out before the end of the next month or any subsequent months.
Our storage rentals are all ground units that are 10 feet tall, and are available in a range of sizes. You can access your unit 365 days per year, from seven in the morning to seven at night, every day. We secure your possessions with an electronic keypad access system, and our managers live onsite for your peace of mind. When you select your new storage rental, be sure to ask about our discounts for prepaying for long-term storage.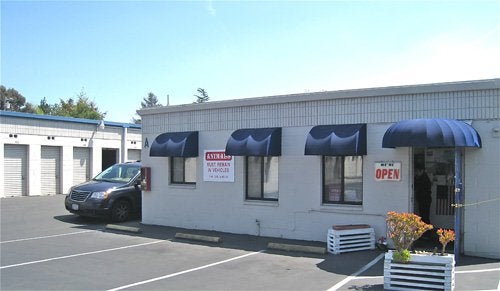 The first step to making sure your furniture is well-preserved while in storage is to select a reputable storage rental company near Capitola. It should have clean, leak-free storage units, as water damage can be disastrous for furniture. After you rent the right size of storage space for your furniture, lay some thick plastic sheeting on the floor of the unit, and then start loading up the moving truck.
Clean and repair the furniture.
Slide each piece away from the wall, and wipe it down thoroughly. There could be mildew in areas where you don't often clean, and one moldy piece of furniture in a storage rental will contaminate the rest of it. If any of your furniture needs repairs, this is a good time to take care of it.
Take your furniture apart.
There's no point in throwing out your back and testing the goodwill of your friends by trying to move a huge credenza as is. Instead, take off everything that can be removed. Slide out drawers and take out shelves. On some pieces, you might even be able to remove doors and legs. Disassembling your furniture lightens the load, and it might be easier to grip while moving it. Be sure to label each disassembled piece so you can put it back together again later. You can use adhesive labels for this. Put nuts, bolts, and screws into a plastic bag, and tape the bag to the furniture. Use a separate bag for each piece of furniture.
Protect your furniture in transit.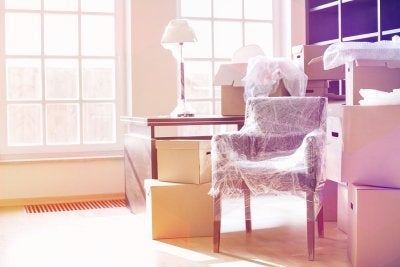 It's inevitable that furniture will shift around inside a moving van. Wrap each item with padding, such as blankets. Do not stack furniture inside the moving van—if it topples over, it will sustain damage, and it will likely damage other pieces of furniture.
Load the storage unit.
When you arrive at your self-storage unit, position the largest, heaviest pieces of furniture toward the back. As you bring pieces in, try to leave space for one or two walking paths. This way, you'll be able to access the items in the back of the unit if you've stored lighter boxes of possessions on top of the furniture.

The opportunity to spend some time with out-of-town relatives is one of the wonderful parts of the holiday season. Make the most of your time with your houseguests by eliminating the possibility of cramped conditions. There are affordable storage options available in Capitola, CA, and you can choose from self-storage rentals in a range of sizes to suit your needs .
If your home is relatively roomy and uncluttered, rent a small self-storage unit. Or perhaps you've been using your guest bedroom as a catchall place to put random items. Don't let your houseguest trip over odds and ends—make him or her feel welcome by clearing out the clutter and stowing it away in temporary storage. Consider how your guest plans to arrive at your home. If he or she is driving, it would be courteous to offer space in your garage for your guest's car. This means it's time to gather together your yard tools, bikes, and miscellaneous junk, and store them safely until your houseguest leaves.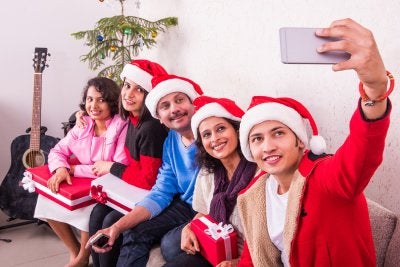 No matter what distance you're traveling during your move, there are a few tricks you can use to make the process easier. First, give yourself more time to plan your move than you think you'll need. Next, explore your storage options in Capitola, CA, deal with unnecessary clutter, and stock up on packing and moving supplies.
Reserving a Self-Storage Rental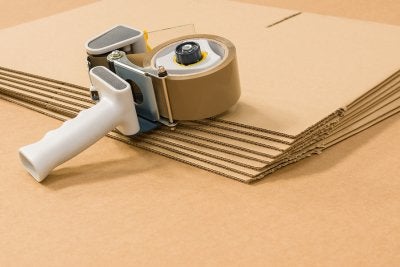 A disorganized move is stressful and inefficient. An effective way to keep your family organized is to rent a temporary storage unit, especially if you're a military family. Military families move often, and they don't necessarily take all of their belongings with them each time they move. If you or your spouse is headed for an overseas deployment, start checking out the rates for self-storage. Talking to a storage rental company is also a smart idea if you're a college student. You might not want to move all of the contents of your dorm room back home each summer. Rent a storage unit near your campus to streamline your move when the new school year starts.
Dealing with Clutter
The day of the move is the wrong time to deal with clutter. As soon as you decide to move, start sorting through your possessions. Get rid of items that you can discard, recycle, sell, or give away. Inevitably, there will be some items with sentimental value that you might not need any longer. If you can't decide what to do with these items, you can put them into storage, and deal with them after you've settled into your new home.
Stocking up on Moving Supplies
It's a waste of time to run out to the store for packing supplies in the middle of your move. Stock up on more supplies than you think you'll need. Get plenty of:
Boxes of all sizes
Tape
Scissors
Markers
Packing peanuts
Delegating Tasks
Your move will go smoothly if you delegate tasks to each family member. For example, adults and older children can wrap and pack the breakable items. Younger kids can help by packing their own clothes and stuffed animals into plastic bins. When everyone pitches in, the move will go faster than you think.

After you've sorted through your options and rented a storage unit in Capitola, CA, it's time to pack up your belongings. Use cushioning packing materials, such as Bubble Wrap®, to pack your delicate items for long-term or temporary storage. You can see a demonstration of the right way to use this popular packaging material when you watch this featured video.
For maximum protection, wrap your item with the bubbles facing inward. For example, if you're going to wrap a bowl, place a sheet of wrap on a flat surface, with the bubbles pointing upward. Place the bowl on top, and fold the sides inward. Use tape to secure the wrap. Don't rely on wrap alone to protect breakable items. Before you take the box to your self-storage rental, fill all available space with additional packing material, such as packing peanuts or crumpled newspaper.

A cluttered house can be a stressful home, especially if your at-home storage space is minimal or you have a large family. Take advantage of affordable self-storage to clear out your home of seasonal items at the end of the summer. A storage rental company in Capitola, CA can offer clean, secure units in a variety of sizes.
Summer Clothing
Gather together any hot weather clothing you don't intend to wear until next summer. Make sure each item is clean and thoroughly dry to discourage mildew. One of the most effective ways to protect clothing in temporary storage is to place it in vacuum-sealed bags. Then, stack the bags in a sealable plastic bin. While you're at the storage unit, take the opportunity to get your chilly weather clothing out of storage.
Recreational Gear
Californians are able to enjoy the great outdoors year-round, but there are still some recreational items you might not need once summer is over. Use your self-storage rental to put away tents, portable camping stoves, and coolers. Any other recreational gear you don't plan to use for a while can also be stored away, such as rollerblades, kayaks, golf clubs, and mountain bikes.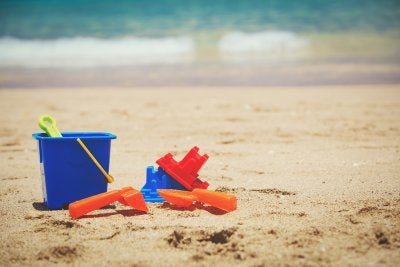 Pool Accessories
Once you've closed your pool for the season, there's no need for all those accessories and cleaning equipment to take up space in your garage. Your storage unit can easily accommodate pool floats and cleaning chemicals. Or, perhaps you have a kiddie pool that your children won't be using until next summer. Protect it from the elements by storing it.
Holiday Gifts
Did you know there's a right time of year to buy certain things? By taking advantage of end-of-year sales during the fall, you can finish your holiday to-do list ahead of schedule. You can store bulky gifts in your self-storage rental so that prying eyes won't find them prematurely. The fall is a great time of year for deals on toys, housewares, electronics, and BBQ grills.
Harvest Wine
Even if your home lacks a wine cellar, you can take advantage of the fall harvest deals on wine by storing extra bottles in your self-storage unit. Fall is one of the best times of the year to buy wine, as it's when vineyards introduce new vintages.

A bug infestation can cause significant damage to the items that you move into your storage unit near Santa Cruz. This video will provide you with some simple tips that will allow you to naturally prevent bugs in your storage unit. Nontoxic materials, such as baking soda and silica gel, can remove moisture from your storage unit and prevent bugs from infiltrating your space.
A top-rated storage rental in your local area will take all the steps that are needed to prevent bug infestations and other pest problems. To make sure that you are renting a clean unit that is pest-free, consider taking a tour of the facility before you reserve your storage unit rental.

A storage unit in Santa Cruz, CA , can be a lifesaver, especially for college students. You can use it to store your seasonal belongings, furniture, or anything else you might need in the future but have no space for at the present. You should realize, however, that not everything you own can or should be sent to the storage unit. There are some items that might not fare well in temporary storage, so it is important to identify what they are before it's too late. Take a look ahead for some examples of surprising things that you shouldn't pack away in your storage unit.
If you come across a great deal on scented candles and decide to stock up, don't plan on leaving your stockpile in a storage unit. Anything that smells too strongly can attract insects and rodents, which is a problem that you will not want to have to deal with. For the same reason, you should never keep food in your storage unit. You should also make sure you don't store anything while it's moist or damp, as this moisture can quickly lead to a mold problem and ruin the items in its vicinity.