Putting some of your belongings into a storage unit can provide you with many benefits. However, to get the most out of your storage rental near Capitola, CA, it's essential that you select the right unit size for your needs. Choosing one that's too small can leave you with too little space or an overstuffed unit, and a space that's too big will be wasted space for which you have to pay. Use these tips to determine the best storage unit size for your needs: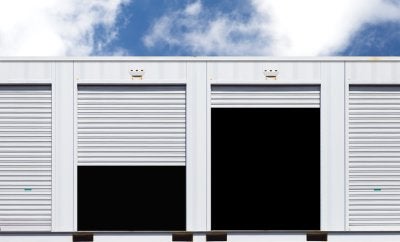 Make a List
The first step in determining the best storage rental size for your belongings is to make a list of everything that you plan to store. Next, take the time to evaluate any areas of your property where you have anything stored. There may be more items that you could benefit from packing away, and it's best to identify these possessions before you start moving anything into storage. Finally, stop and think ahead. You may have belongings currently in use that you won't need in a few months, such as sporting gear, seasonal clothing, or holiday décor. Add anything that you may wish to put in storage to your list.
Make a Map
With your list in hand, you can begin to estimate how much space you'll need to store everything. If you're planning to store anything large or bulky, such as furniture, athletic equipment, or appliances, take the time to measure these items and create a diagram of their position in your storage unit. Not only will this process help you determine what size rental you need, but it will also allow you to create a plan for storing your belongings in a way that is simple and efficient.
Make a Decision
At this point, you should be able to narrow down your choices for the best unit size for your needs. The following is a list of commonly found storage rental sizes:
5×5
5×10
10×5
5×15
10×10
10×15
10×20