A cluttered house can be a stressful home, especially if your at-home storage space is minimal or you have a large family. Take advantage of affordable self-storage to clear out your home of seasonal items at the end of the summer. A storage rental company in Capitola, CA can offer clean, secure units in a variety of sizes.
Summer Clothing
Gather together any hot weather clothing you don't intend to wear until next summer. Make sure each item is clean and thoroughly dry to discourage mildew. One of the most effective ways to protect clothing in temporary storage is to place it in vacuum-sealed bags. Then, stack the bags in a sealable plastic bin. While you're at the storage unit, take the opportunity to get your chilly weather clothing out of storage.
Recreational Gear
Californians are able to enjoy the great outdoors year-round, but there are still some recreational items you might not need once summer is over. Use your self-storage rental to put away tents, portable camping stoves, and coolers. Any other recreational gear you don't plan to use for a while can also be stored away, such as rollerblades, kayaks, golf clubs, and mountain bikes.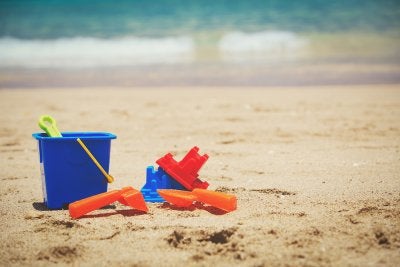 Pool Accessories
Once you've closed your pool for the season, there's no need for all those accessories and cleaning equipment to take up space in your garage. Your storage unit can easily accommodate pool floats and cleaning chemicals. Or, perhaps you have a kiddie pool that your children won't be using until next summer. Protect it from the elements by storing it.
Holiday Gifts
Did you know there's a right time of year to buy certain things? By taking advantage of end-of-year sales during the fall, you can finish your holiday to-do list ahead of schedule. You can store bulky gifts in your self-storage rental so that prying eyes won't find them prematurely. The fall is a great time of year for deals on toys, housewares, electronics, and BBQ grills.
Harvest Wine
Even if your home lacks a wine cellar, you can take advantage of the fall harvest deals on wine by storing extra bottles in your self-storage unit. Fall is one of the best times of the year to buy wine, as it's when vineyards introduce new vintages.