No matter what distance you're traveling during your move, there are a few tricks you can use to make the process easier. First, give yourself more time to plan your move than you think you'll need. Next, explore your storage options in Capitola, CA, deal with unnecessary clutter, and stock up on packing and moving supplies.
Reserving a Self-Storage Rental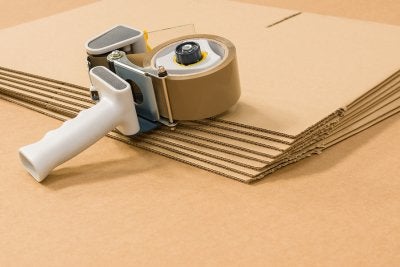 A disorganized move is stressful and inefficient. An effective way to keep your family organized is to rent a temporary storage unit, especially if you're a military family. Military families move often, and they don't necessarily take all of their belongings with them each time they move. If you or your spouse is headed for an overseas deployment, start checking out the rates for self-storage. Talking to a storage rental company is also a smart idea if you're a college student. You might not want to move all of the contents of your dorm room back home each summer. Rent a storage unit near your campus to streamline your move when the new school year starts.
Dealing with Clutter
The day of the move is the wrong time to deal with clutter. As soon as you decide to move, start sorting through your possessions. Get rid of items that you can discard, recycle, sell, or give away. Inevitably, there will be some items with sentimental value that you might not need any longer. If you can't decide what to do with these items, you can put them into storage, and deal with them after you've settled into your new home.
Stocking up on Moving Supplies
It's a waste of time to run out to the store for packing supplies in the middle of your move. Stock up on more supplies than you think you'll need. Get plenty of:
Boxes of all sizes
Tape
Scissors
Markers
Packing peanuts
Delegating Tasks
Your move will go smoothly if you delegate tasks to each family member. For example, adults and older children can wrap and pack the breakable items. Younger kids can help by packing their own clothes and stuffed animals into plastic bins. When everyone pitches in, the move will go faster than you think.

The beauty of a storage unit in Capitola, CA is that you can use it to store just about anything you want. From seasonal decorations that would otherwise clutter up your living space to valuable family heirlooms that you don't have room for but don't want to lose, you can keep your belongings safe until you want to come back to them. At JD Mini Storage , we want the best for our customers. That means that we do our best to keep our premises safe and your belongings protected. Read on and take a look at JD Mini Storage's security measures.
The point of using a storage unit is to keep your belongings safe when you don't have room for them in your house or apartment. When you rent a unit from JD Mini Storage, you will get a personal access code that lets you get through the gate. Without the access code, you can't pass through the gate, and this does a good job of keeping potential thieves and vandals away from your unit. You can also count on the presence of at least one manager onsite at every hour of the day for further protection.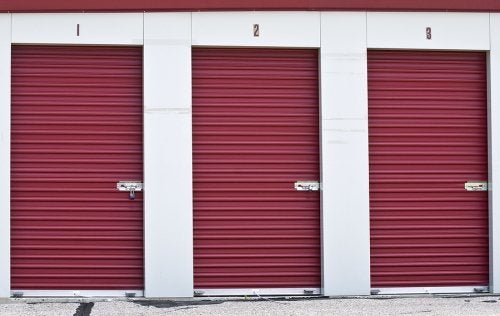 Packing up your belongings the right way helps keep them safe during the move, and it's also useful when it comes to pest prevention. You don't want to return to the storage unit in Capitola, CA to find bugs in your boxes, so you need to know what to do and what to look for. Wash your clothes before you pack them, whether you're moving them to a storage unit or to a new home. Pack using only the best packing materials so you can close bugs out, and inspect your belongings before you put them away. If you want to pack to prevent pests, read ahead.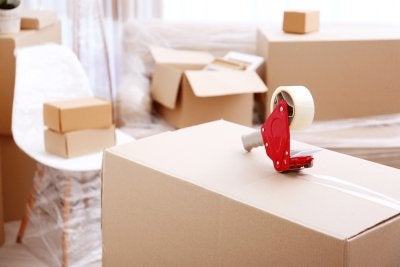 Wash Your Clothes
Certain types of pests like to feed on fabric, which makes your clothing a target for their meals. You might already have small bugs like moths and silverfish in your clothing as it hangs in your closet, but an infestation can occur if you pack them away with your garments. Wash all of your clothing in hot water before you pack, so you can kill the bugs and avoid an infestation while your belongings wait in your storage unit.
Use the Right Materials
Sometimes people end up dealing with pest problems because they failed to use the right packing materials. As cheap and convenient as it might be to take empty boxes from a department or grocery store, there are a few problems with this tactic. First, the boxes might not be sturdy enough, and your belongings could break if they bottom out. Secondly, they might contain bugs that you didn't notice. You don't want to return to your storage unit to find pests waiting, so use clean boxes that are designed for moving.
Look Before You Leave
Knowing how to identify a pest problem gives you a leg up when packing to prevent one. Inspect everything before you put it away, especially your bedding. Look for blood spots in your sheets, blankets, pillowcases, and the seams of your mattress. If you find any, you might have bed bugs. Call a pest control professional and wash all of your bedding in hot water.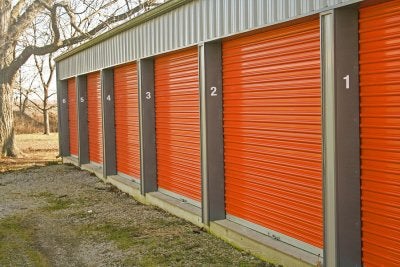 There are many tips, tricks, do's, and don'ts when it comes to packing belongings into a storage unit . For example, overpacked and mislabeled boxes can present dangers in your Santa Cruz, CA storage unit. You can prevent difficulties by following the dos and don'ts listed below.
Do Plan a Layout
Planning an efficient layout is one of the most important steps when packing your storage unit. This layout will help you create pathways throughout the unit, so you can easily access all of your furniture and moving boxes. Draw up a simple plan of the unit and use painter's tape to section off pathways and different areas of the physical unit.
Don't Overpack Boxes
It may seem easy to overpack moving boxes, especially when they will be sitting in a storage unit. However, overpacked and heavy boxes can present several dangers and difficulties during storage and moving. Heavy boxes stacked on each other can create an unstable tower that might fall and injure you or damage your items. Always be aware of how heavy your boxes are so you can ensure their stability while they are in storage.
Do Label Boxes
Proper labeling will keep you more organized and allow for easy access to your items in the unit. Separate your boxes by the rooms they belong to and categorize each set of boxes with a different color. For example, label your boxes of dishware and kitchen products with a blue marker and blue tape. This color coding system will keep your unit organized and more efficient when unloading boxes.
Don't Use Subpar Supplies
When you use old moving boxes, trash bags, or used containers to hold your items, then you risk the containers ripping and damaging your belongings inside. If you use newspaper to protect your breakables, then the newspaper will likely stain the items and make them difficult to clean. Choose new packing supplies from your moving company or storage facility, so you can rest assured that your belongings are protected.

Moving to a new house can be a stressful experience, but there are many tips and tricks that can keep your move as stress-free and efficient as possible. Packing boxes early on, labeling, and using temporary storage in Capitola, CA are going to be essential steps to an easy move. Watch the attached video for some helpful tips.
The first step to an easy move is to start packing nonessentials right away. Use temporary storage for these items—such as holiday decorations, artwork, and heirloom dishware—so they will be out of the way and packed well ahead of the move. Take the time to label every box as it is packed. Use a color-coded labeling system to keep track of which room each box belongs to. A few days before the move date, pack a box of essentials that you will need in the days after moving.

A bug infestation can cause significant damage to the items that you move into your storage unit near Santa Cruz. This video will provide you with some simple tips that will allow you to naturally prevent bugs in your storage unit. Nontoxic materials, such as baking soda and silica gel, can remove moisture from your storage unit and prevent bugs from infiltrating your space.
A top-rated storage rental in your local area will take all the steps that are needed to prevent bug infestations and other pest problems. To make sure that you are renting a clean unit that is pest-free, consider taking a tour of the facility before you reserve your storage unit rental.

When your kids grow up and head off to college , you and your spouse may be left with empty bedrooms and a house that suddenly feels too large. One great way to take control of your space is to consider downsizing into a smaller home. A storage unit in Capitola will provide you with the space that you need to store your belongings once you have downsized into a smaller property.
A storage rental company can provide you with several options when you downsize. During the moving process, renting temporary storage is a great way to keep your belongings secure and out of the way while you transition into your new home. Your kids may also appreciate having access to a student storage unit, which will allow them to store their items during summer vacation and other school breaks. Your storage unit team will work with you to help you find the right solution for your future move.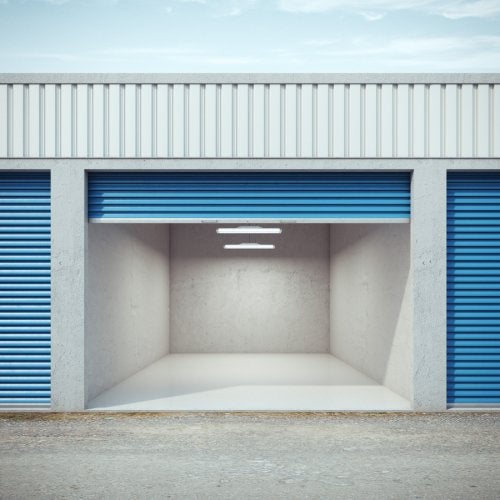 Money tends to be scarce when you're in college, as well as after you graduate. This is why it's a good idea to save money wherever you can. If you want to save money on a storage unit in Santa Cruz, CA, consider sharing one with your roommate. As long as you follow a few simple steps , you should be able to successfully store your things and save money while doing so. Keep reading if you'd like to pick up a couple of useful tips for sharing a storage unit with a roommate.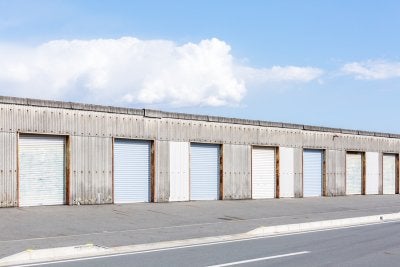 Color Code Your Boxes
Sharing a living space has its perks, but it has its drawbacks too. When you live in close quarters and you share your things, it's easy for belongings to get mixed up. The good news is that it's also easy to prevent this from happening in your storage space. Before you bring your boxes to the storage rental, it's a good idea to color-code them. When your stuff is coded by color, you won't spend too much time wondering whose boxes are whose. Moving boxes tend to look similar, so this can be a helpful trick to use in the storage unit.
Attach Lists of Contents
Even if you can distinguish between your boxes, things tend to get complicated when you're rummaging through your things together while you're in the storage unit. You can make sure everything ends up back where it belongs by attaching a list of contents to each of your boxes. Before you close the box back up, make sure that everything on your list of contents has made it back inside.
Get More Roommates Involved
Many college students share storage units in order to save money, and many of these students have multiple roommates. If you're used to keeping your things with the same couple of people, consider splitting a storage unit between more than two people. This can save everyone money, but you should make sure that it doesn't get messy having the storage unit in one person's name. As long as everyone communicates, however, it can be a great idea.

Owning a small business can be extremely rewarding. If you need a little extra space for your things, a storage unit in Capitola, CA may be just what you're looking for. A storage unit will make sure your clutter stays to a minimum, and it can be especially convenient if you're moving to a new location. For a small business owner, a temporary storage unit will likely fit within your budget constraints as well. Please keep reading if you'd like to find out how a small business owner can benefit from having a storage unit.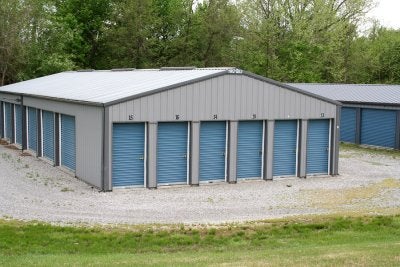 Keeping Clutter Out
It can be difficult to conduct your daily business when you're tripping over clutter, which is one reason why a storage unit can be so valuable to small business owners. Whether you're drowning in paperwork or you have products that have yet to be moved, a temporary storage unit can be the perfect solution. When clutter gets especially bad, it can start to take over your office space, which spells bad news for employees and clients alike. Consider looking into a storage rental to clear up some of the clutter at your workplace.
Moving Your Business
As long as you play your cards right, your small business won't always be a small business. This means that at some point, you'll probably have to move to a bigger space. It's helpful to have a storage unit when you get to this level. Moving can be stressful enough as it is, but a storage unit can be of help. Expanding can be great for your small business, and a storage unit can contain your documents and equipment while you're in the process.
Freeing Up Your Finances
A storage unit is a great asset, and the best part is that it's affordable. When you look into a storage unit rental, you can cut costs without cutting convenience. This means you'll have a little bit of extra financial flexibility to take care of business, which is your main priority as a small business owner. A storage rental might be just what you need to keep business moving.

Once you decide it's time to move to a new home or rent out a storage unit in Capitola, CA, it's also time to start thinking about the supplies that you'll need in order to make the transition. The more carefully you pack your belongings, the more likely they are to stay in the same shape when you reach your new destination. There are a few options people still choose that might be less than favorable, so make sure you're acquiring the right materials for your move. Keep on reading so you can find out if you have the right packing supplies.
Going to the local grocery store and finding empty boxes can seem like a cheap and easy way to find packing materials for your belongings. While that may indeed be a cheap and easy method, it's not the best one if you want to keep your items safe throughout the move. If you want to make sure that you use only quality supplies, be sure to purchase boxes that are designed for moving. Wardrobe boxes can be especially helpful when it comes to transporting clothing, and sturdy moving boxes should do the trick for most of your other belongings.